(FREE) PAINE IN THE MORNING: What you need to know this Tuesday – January 24, 2023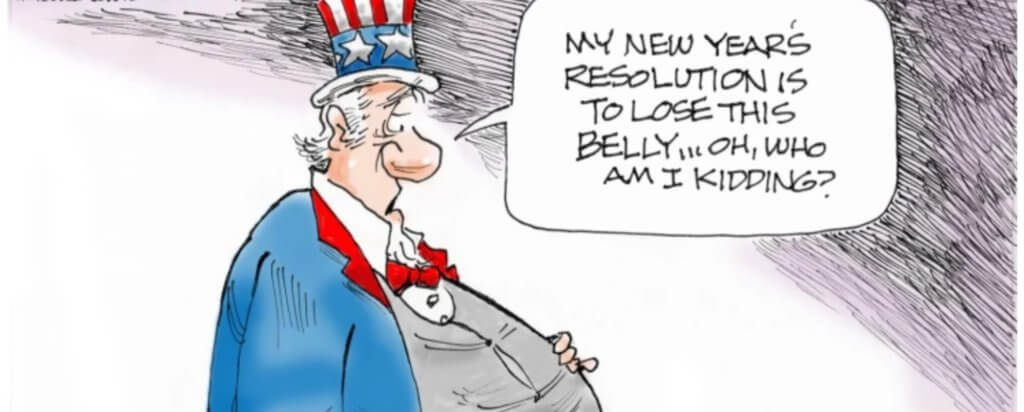 Here's what you need to know today, Tuesday – January 24, 2023.
There is also a full, ad-free video podcast of this broadcast available to Paine.TV members HERE.
Learn more about joining our community HERE.
---
The Trillion-Dollar Coin Idea Is Just Another Way To Rip Us Off – Every few years in Congress there is a purely political battle over the debt ceiling. We're supposed to be horrified and worried that the US might default on some of its debt. Some commentators will insist the US has never defaulted, and that default be a disaster.
(That's wrong, by the way. The US has defaulted before.)
But these debt ceiling debates always end the same way. Congress ends up increasing the debt ceiling and the US's national debt continues to spiral upward. – READ MORE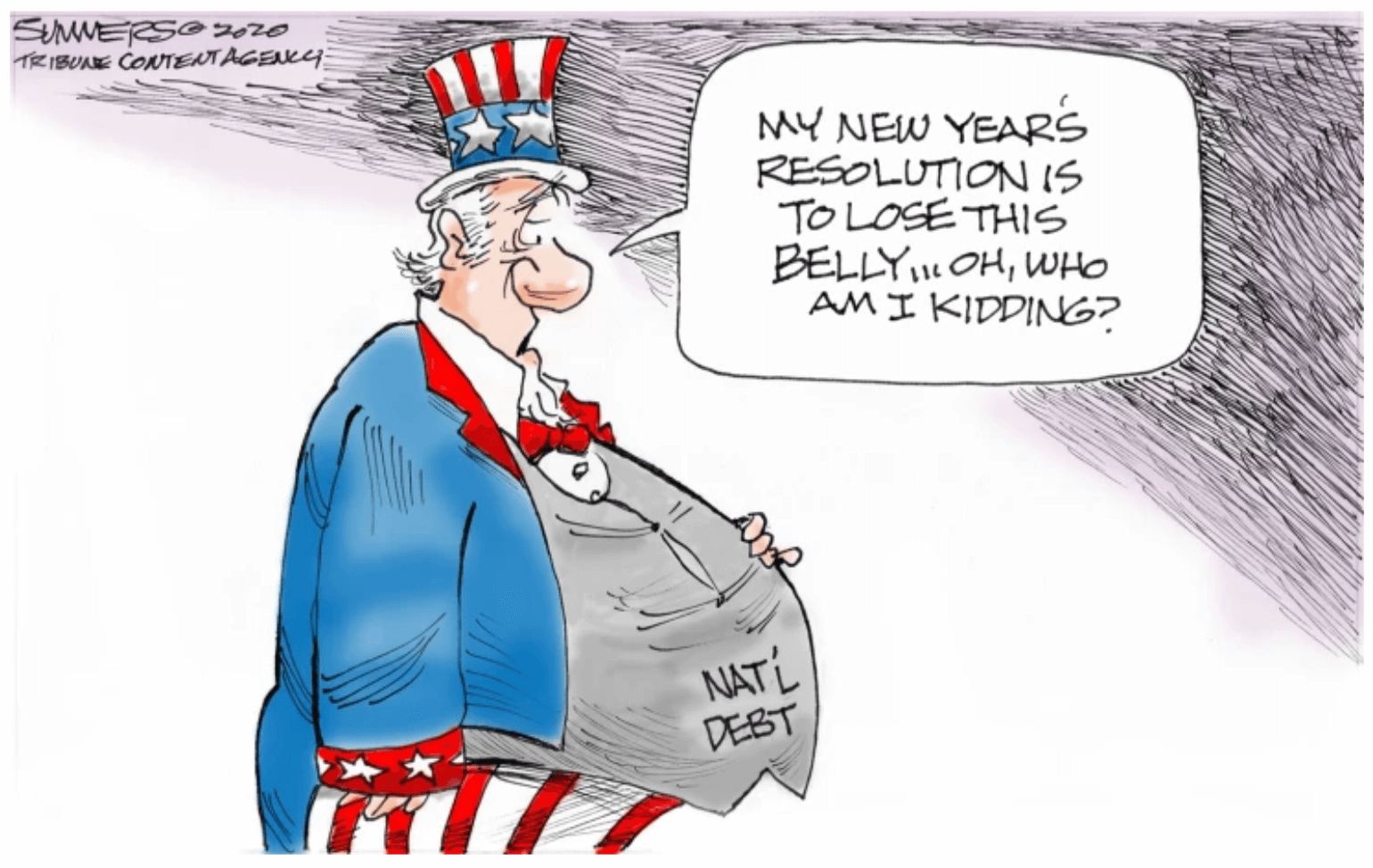 ---
Carbon Credits Are The Biggest Scam Since Indulgences… How You Can Avoid Being Fleeced – In the Middle Ages, the Catholic Church convinced the commoners to buy indulgences to alleviate their sins. And they made a fortune in the process.
Similarly, today, our overlords—the mainstream media, central bankers, and their political allies—are working overtime to convince the commoners to pay for their alleged climate sins. – READ MORE
---
Cashless Society: Big Banks Prepare To Launch Digital Wallet To Compete With Apple Pay And PayPal – Major US banks, including Wells Fargo, Bank of America, JPMorgan, and others, will push into the digital wallet space in the second half of this year to take on Apple Pay and PayPal.
Early Warning Services LLC (EWS), the bank-owned company that operates the money-transfer service Zelle, will be managing the new digital wallet, according to WSJ. The wallet has yet to be named but will be separate from Zelle and allow shoppers to pay at merchants' online checkouts with linked debit and credit cards. – READ MORE
---
Arizona-Led Effort Spies on Americans' Financial Transactions – If you've sent or received money to or from somebody in Mexico, law-enforcement agencies have probably tracked your transactions.
In fact, if you've sent money across American borders at all, Big Brother is likely watching. In what began as an Arizona-led effort before going nationwide, a not-so-independent nonprofit organization has been indiscriminately compiling sensitive financial information and making it available to law-enforcement agencies across the country. – READ MORE
---
The Left's Largest Nonprofits Funneled $39 Million to China in 2021, Filings Show –   Two of America's largest liberal nonprofits, the Bill and Melinda Gates and Ford Foundations, funneled $39 million to China in 2021—money that in some cases went to Chinese government agencies and universities that conduct military research.
The Gates Foundation, according to its latest IRS disclosure, sent nearly $30 million to Chinese organizations in 2021, including $2.5 million to the communist nation's National Health Commission and $1.4 million to its Ministry of Agriculture and Rural Affairs. The Ford Foundation, meanwhile, sent $9.3 million to China in 2021—recipients included three public universities that are overseen by the Chinese government's defense industry agency. – READ MORE
---
Where Did All The Workers Go? – In a November 30, 2022, speech on "Inflation and the Labor Market," Federal Reserve chairman Jerome Powell blamed most of the 3.5 million estimated shortfall in the US labor force on premature retirements.
He also blamed a large portion – between 280,000 and 680,000 – on "long Covid."
In a footnote, however, Powell acknowledged a far more somber factor: an estimated 400,000 unexpected deaths among working age people. – READ MORE
---
WSJ Shreds Vaccine Makers, Biden Admin Over "Deceptive" Booster Campaign –Wall Street Journal editorial board member Allysia Finley has taken a flamethrower to vaccine makers over their "deceptive" campaign for bivalent Covid boosters, and slams several federal agencies for taking "the unprecedented step of ordering vaccine makers to produce them and recommending them without data supporting their safety or efficacy." – READ MORE
---
FAA Won't Divulge Data Behind Pilot Heart Arrhythmia Decision – The Federal Aviation Administration recently widened the acceptable range for heart rhythms for commercial pilots based on "new scientific evidence" which they won't disclose, according to Just the News, which reached out to the agency for comment.
Specifically, the agency raised the maximum "PR" interval for first-degree atrioventricular block to 300 milliseconds for pilots of all ages. For intervals longer than 300 ms, the FAA will decide on pilot fitness on a case-by-case basis. Previously, the maximum PR interval was 210 milliseconds, though only for pilots under the age of 51. – READ MORE
---
Moderna Begins Administering New MRNA Shot That Is Injected Directly Into the Heart – Moderna is currently developing an mRNA shot that aims to help the body produce relaxin, a hormone that can increase blood flow and potentially reduce the risk of a heart attack.
Using the same technology as the COVID-19 vaccine, the shot, known as mRNA-0184, would be injected directly into the heart, according to the U.K. Daily Mail. – READ MORE
---
Africa Is Starkly Unvaccinated, And Starkly Unvanquished By COVID – Africa as a Whole Is Very Strikingly Unvaccinated, According to Johns Hopkins University, Our World in Data.
Let's keep in mind that most striking continent on an otherwise bleak world map, as we examine the following map, which shows Africa's burden of COVID cases since the beginning of COVID. – READ MORE