(FREE) PAINE IN THE MORNING: What you need to know this Thursday – September 8, 2022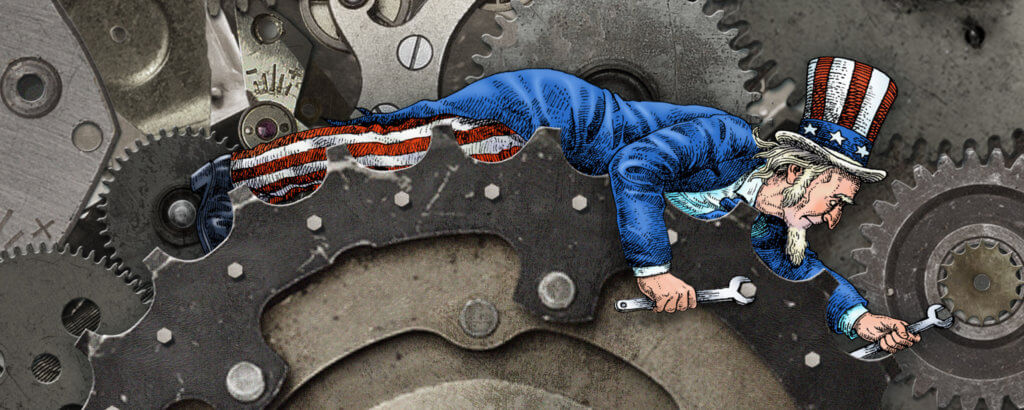 Here's what you need to know today, Thursday – September 8, 2022.
There is also a full, ad-free video podcast of this broadcast available to Paine.TV members HERE.
Learn more about joining our community HERE.
---
The US Economy Is Still Being Artificially Supported By Trillions In COVID Stimulus – Last week Joe Biden announced that $1 billion in federal grants would be generated for manufacturing, clean energy, farming, biotech and other industries in 21 regional partnerships across the US. The money is part of a $1.9 trillion covid relief package that was instituted way back in March of 2021. That's right, if you thought the covid funds were gone for good, you were mistaken. While certain elements of the original covid stimulus packages have dried up, there are still vast sums of fiat dollars being held in the coffers of various federal and state programs.
The issue of covid stimulus remains a key problem for the US economy for multiple reasons – First and foremost, it was the covid stimulus packages that sent our stagflationary crisis into overdrive. – READ MORE
---
Famed Historian Warns The World Is Sleepwalking Into Something 'Worse Than The 1970s' – Famed historian and author Niall Ferguson warned during an interview with CNBC late last week that the world was heading into a period that will potentially be worse than the 1970s, and that many are failing to see what is coming.
Ferguson compared current events to events that happened in the 1960s and 1970s, which led to war, financial turmoil, and mass civil unrest. – READ MORE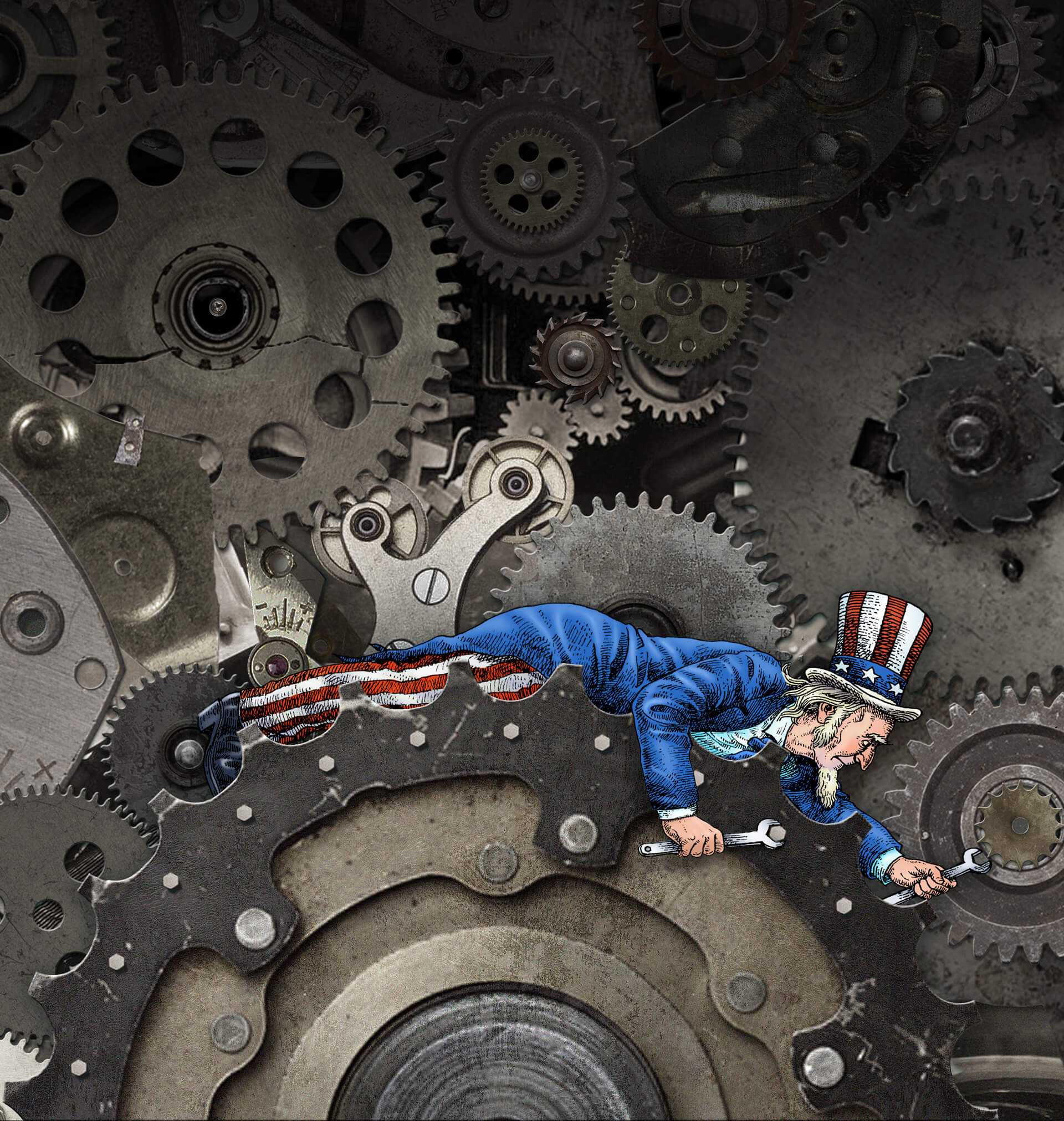 ---
Enough teachers can't afford to live in pricey northern California city where they work, so school district asks community members to rent rooms to them – A northern California school district is asking community members to rent rooms to teachers who can't afford to live in the pricey area, National Public Radio reported.
Unaffordable housing in northern California has been a longtime problem that seems to keep getting worse. It's so bad that many folks can't afford to live where they work — and that includes public schoolteachers in Milpitas, a Silicon Valley city north of San Jose. – READ MORE
---
European Union Intends To 'Flatten The Curve' For Electricity Use –  European Commission President Ursula von der Leyen announced Wednesday that the European Union would propose a "mandatory target" for reducing electricity consumption during peak demand.
European powers are scrambling to address energy shortages as natural gas prices increase more than tenfold compared to normal levels ahead of the winter months. Pointing to low hydropower generation and disruptions caused by the Russian invasion of Ukraine, von der Leyen revealed in a speech that the European Union plans to work with member states to limit power usage. – READ MORE
---
Germany Reverts To Burning Coal, Will Keep Two Nuclear Plants Open Ahead Of Winter Months – Germany is slated to burn coal and keep two nuclear plants open amid soaring energy prices, according to a Monday statement from economy minister Robert Habeck.
The European nation imported roughly 55% of its gas from Russia before the invasion of Ukraine and has since reduced its dependence to 35%. Although Germany had originally planned to shutter its three remaining nuclear plants, the nation's federal government announced that it will keep nuclear facilities Isar 2 and Neckarwestheim open as reserve sources of power. – READ MORE
---
European Banks Brace For Energy Rations That Could Threaten Financial System, Rush To Test Diesel-Fueled Backup Generators – European banks have conducted stress tests complete with backup generators and dimmed lights to determine whether their operations will be impacted by energy rationing, according to a Wednesday report from Reuters.
The move comes after Russia cut off natural gas shipments through the Nord Stream 1 pipeline until Western powers roll back sanctions on the nation's petroleum products. As the European Union scrambles to address energy shortages while natural gas prices increase more than tenfold compared to normal levels, European Commission President Ursula von der Leyen announced on Wednesday that her government would propose a "mandatory target" for reducing electricity consumption during peak demand. – READ MORE
---
Biden Admin Is Placing Vending Machines Filled With Drug Supplies in Rural Kentucky – The Biden administration is set to spend $3.6 million to deploy vending machines filled with drug supplies in rural Kentucky—an effort the Biden administration claims will reduce stigma for drug users.
The project from the National Institutes of Health was launched in August and will study the effectiveness of "harm reduction kiosks" in rural Appalachia that contain "injection equipment, naloxone, fentanyl test strips, hygiene kits, condoms, and other supplies." The vending machines allow drug users to obtain items such as syringes without interacting with a health professional, in hopes of eliminating the "stigma" that comes with visiting an in-person harm reduction facility, according to the health agency. – READ MORE
---
U.S. Plans Shift To Annual COVID Shots – Health authorities plan to recommend that Americans receive COVID shots annually as new boosters roll out this month in a shift from the nation's current vaccination focus.
The new emphasis would be similar to flu shots, according to White House officials on Tuesday. – READ MORE
---
Embalmers Are Making Shocking Discoveries in the Blood of the Dead – It sounds like a bad horror movie script from the 1960s, but it isn't.
The Epoch Times is reporting that embalmers from around the nation are speaking out about strange blood clots they have been finding in the bodies of the deceased since around 2020 or 2021. – READ MORE
---
It's (Almost) Always the Feds: How the FBI Fabricates Schemes To Entrap Would-Be Radicals – Here's a tip: If you have some radical political views and an acquaintance reaches out, encourages you to act on your convictions, and maybe offers to introduce you to a guy who can sell you some bomb parts, don't take him up on it. That guy's almost definitely working for the feds.
For the past two decades, the FBI and federal prosecutors have brought case after case against would-be radicals who were ratted out by informants. They have been enormously successful in obtaining convictions in these cases, despite persistent criticisms that the FBI uses unscrupulous informants, conjures up the very plots it disrupts, and entraps defendants who have little to no ability to actually carry out a terror attack. – READ MORE
---