(FREE) PAINE IN THE MORNING: What you need to know this Thursday – October 27, 2022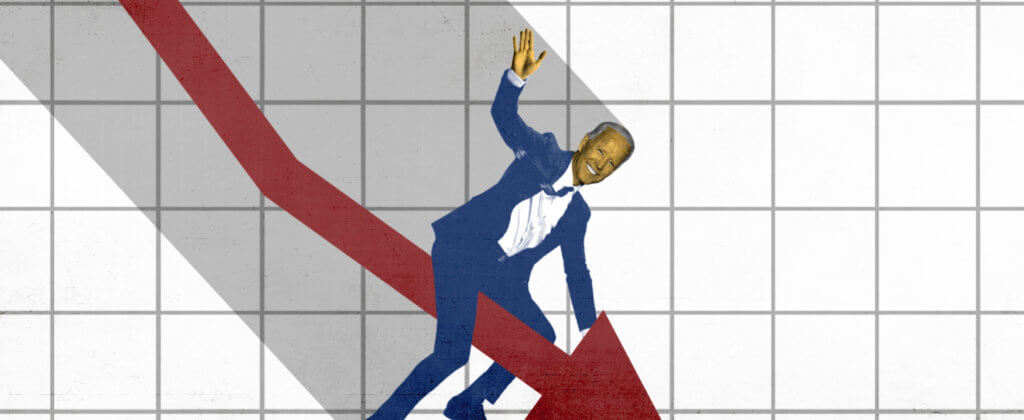 Here's what you need to know today, Thursday – October 27, 2022.
There is also a full, ad-free video podcast of this broadcast available to Paine.TV members HERE.
Learn more about joining our community HERE.
---
Major Fuel Supplier On "Code Red" As Diesel Crisis Hits Southeast – Diesel supplies are very scarce across the Northeast and in the Southeast. Supplies are at the lowest seasonal level for this time of year, and the US only has 25 days left of the industrial fuel in storage. The crisis gripping the diesel market appears to be getting out of hand as one fuel supply logistics company initiated emergency protocols this week.
"Because conditions are rapidly devolving and market economics are changing significantly each day, Mansfield is moving to Alert Level 4 to address market volatility. Mansfield is also moving the Southeast to Code Red, requesting 72-hour notice for deliveries when possible to ensure fuel and freight can be secured at economical levels," Mansfield Energy wrote in an update to customers on Tuesday. The trucking firm has a fleet of tankers that delivers refined fuel products to more than 8,000 customers nationwide. – READ MORE
---
Kraft Heinz CEO: Inflation and Supply Shortages Here to Stay for a While – Kraft Heinz CEO Miguel Patricio said Monday he does not see higher inflation and supply chain issues ending in the near future.
"We've already increased the prices that we were expecting this year, but I'm predicting that next year, inflation will continue, and as a consequence [we] will have other rounds of price increases," Patricio explained to CNN Business. – READ MORE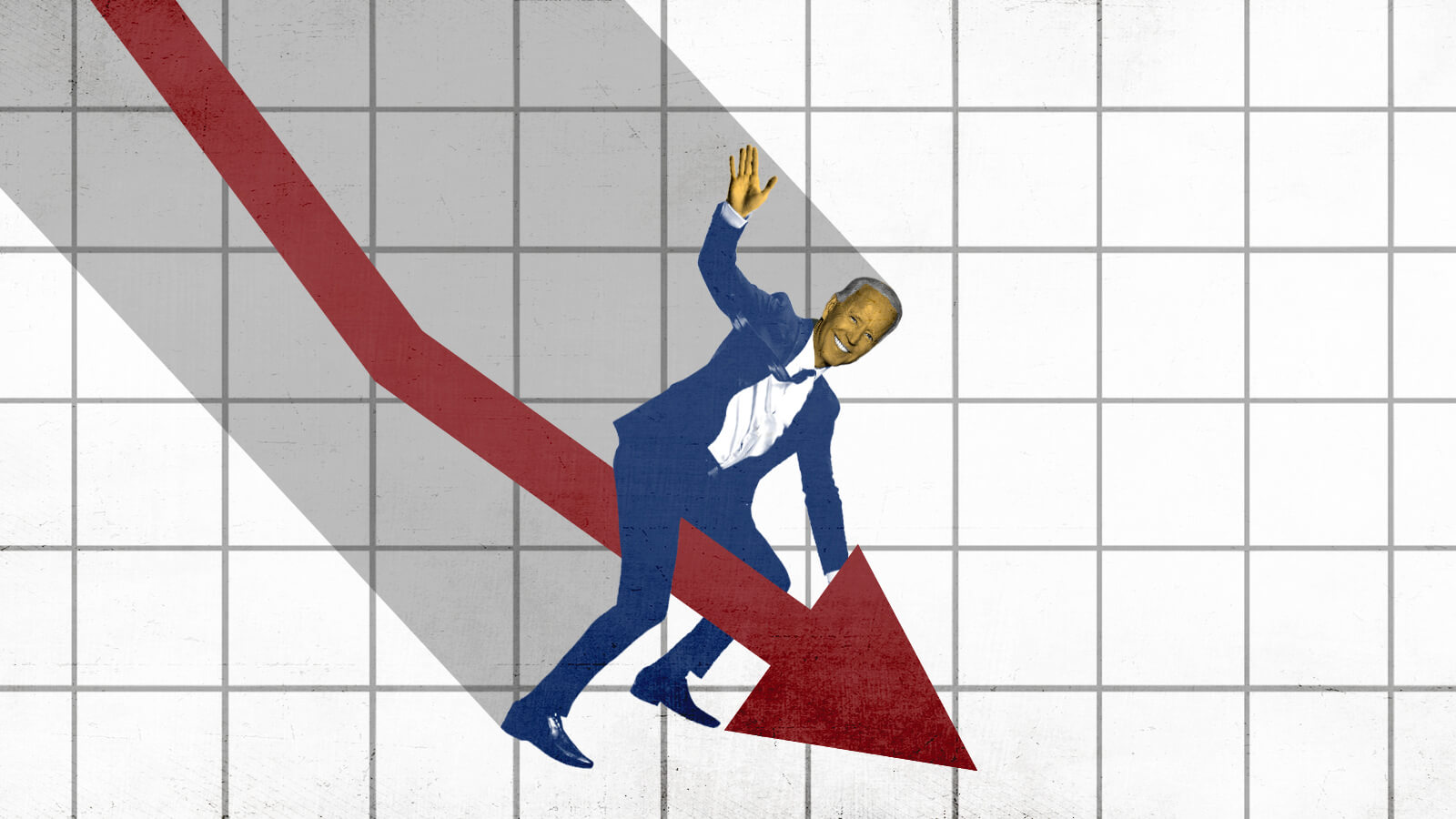 ---
Thanksgiving Dinner Will Cost A Lot More This Year – It is going to cost more to feast on turkey, ham, and mashed potatoes at this year's Thanksgiving dinner.
According to the American Farm Bureau Federation (AFBF), the typical Thanksgiving dinner includes the staples of a 16-pound turkey, a gallon of milk, potatoes, ham, and dinner rolls. – READ MORE
---
No Fracking Way: UK Flip-Flops Back To 'Green' Religion – Almost as quickly as UK Prime Minister Liz Truss was ousted from office, so too was her (now temporary) order to resume gas shale fracking – a plan which included offering UK households £1,000 each for allowing the practice in their neighborhoods.
According to the Financial Times, her successor – the WEF-sponsored (of "great reset, eat bugs, own nothing and be happy" fame) Rishi Sunak is reversing Truss's order, and reinstating the fracking ban. – READ MORE
---
Rishi Sunak: Family Runs A China-Linked, World Economic Forum Partner Company Pushing Digital ID and Social Credit Scores – The father of Sunak's wife Akshata Murthy is the founder of Infosys, an Indian information technology company that provides services to a host of Fortune 500 companies and banks. One of the company's leading services is Finacle, a digital banking platform. Murthy remains a foreign citizen with "non dom" i.e. non UK tax-paying status despite her husband's work as Britain's most senior finance chief, and expectation of becoming Prime Minister.
Infosys is listed as an official partner of the World Economic Forum (WEF), which has been accused of seeking to develop the technological infrastructure to implement a global "social credit score" system. – READ MORE
---
New York Supreme Court Strikes Down NYC Vaccine Mandate for All City Workers; Reinstates Employees, Orders Back Pay – Unvaccinated New York City workers scored a victory Monday after a New York Supreme Court judge ruled the city's vaccine mandate for all city employees is arbitrary, capricious, and unconstitutional.
New York City Democratic Mayor Eric Adams fired roughly 2,000 municipal workers — including police officers and firefighters — earlier this year who refused to comply with the COVID vaccination mandate. – READ MORE
---
Military Whistleblowers Sound Alarm On 'Devastating' Consequences Of Pentagon's Vaccine Mandate – Whistleblower service members are speaking out on behalf of thousands of service members whose careers have been jeopardized for objecting to Secretary of Defense Lloyd Austin's 2021 military COVID-19 vaccine mandate. They've expressed concern over the vaccine mandate's legality, as well as its health effects.
Alongside three members of the Armed Forces, attorney and former Marine Corps Capt. Dale Saran participated in a live-streamed military whistleblowers press conference on Oct. 18 to highlight concerns about the military vaccine mandate. The video has garnered more than 40,000 views, to date – READ MORE
---
Were US Citizens Tracked Via Secret 'COVID Decree Violation' Scores? – Tens of millions of US citizens were given a "COVID-19 decree violation" score as a result of a data harvesting program conducted during the first lockdown by voter analytics firm PredictWise.
"These Covid-19 decree violation scores were calculated by analyzing nearly two billion global positioning system (GPS) pings to get "real-time, ultra-granular locations patterns." People who were "on the go more often than their neighbors" were given a high Covid-19 decree violation score while those who mostly or always stayed at home were given a low Covid-19 decree violation score," writes Reclaim the Net's Tom Parker. – READ MORE
---
Ukraine Wants $2 Billion of EU Taxpayer Money in Aid Every Month – Officials from Ukraine are looking to get the EU taxpayers to bankroll them to the tune of $2 billion dollars every month.
Taxpayers within the European Union should hand over billions of dollars in funding to Ukraine every single month, officials from the war-torn nation have said. – READ MORE
---
Peace Out: Progressive Caucus Retracts Letter on Ukraine Policy Over Fears It Aligned With GOP – The U.S. Congressional Progressive Caucus withdrew a letter to the White House urging a negotiated settlement to the war in Ukraine, the group's chairperson, Democratic Representative Pramila Jayapal, said on Tuesday.
"The Congressional Progressive Caucus hereby withdraws its recent letter to the White House regarding Ukraine," Jayapal said in a statement. She added: "The letter was drafted several months ago, but unfortunately was released by staff without vetting." – READ MORE
---
This Election Day, Listen to the Betting Market Instead of Pundit Predictions –Some pundits say that Democrats will win the midterms.
MSNBC tells us, "Democrats are seeing momentum headed into midterms." House Speaker Nancy Pelosi (D–Calif.) claimed, "We will hold the House by winning more seats!" – READ MORE
---