(FREE) PAINE IN THE MORNING: What you need to know this Thursday – October 20, 2022
Here's what you need to know today, Thursday – October 20, 2022.
There is also a full, ad-free video podcast of this broadcast available to Paine.TV members HERE.
Learn more about joining our community HERE.
---
CDC panel to vote on adding COVID vaccine to 'Vaccines for Children' program –An advisory committee to the Centers for Disease Control and Prevention (CDC) will vote Wednesday on whether to add the COVID-19 vaccine to its list of recommended vaccines for children, which would add the childhood COVID shot to the public health agency's Vaccines for Children (VFC) Program.
The committee of CDC advisers, known as the Advisory Committee on Immunization Practices (ACIP), is made up of 15 voting members responsible for making vaccine recommendations. – READ MORE
---
Surprise! EcoHealth Landed $1 Million Grant To Work With '80% Mouse Death' Boston University On 'Future Pandemic Prevention' – Monday's report in the Daily Mail that the University of Boston has engineered a chimeric COVID that has an 80% kill rate in humanized mice has caused quite the stir.
To review, in an effort to research what makes Omicron so transmissible – and funded in part by grants from the NIH and Anthony Fauci's NIAID – a team of researchers cobbled the Omicron spike protein to the original strain of Covid-19. The resulting virus was five times more infectious than Omicron. – READ MORE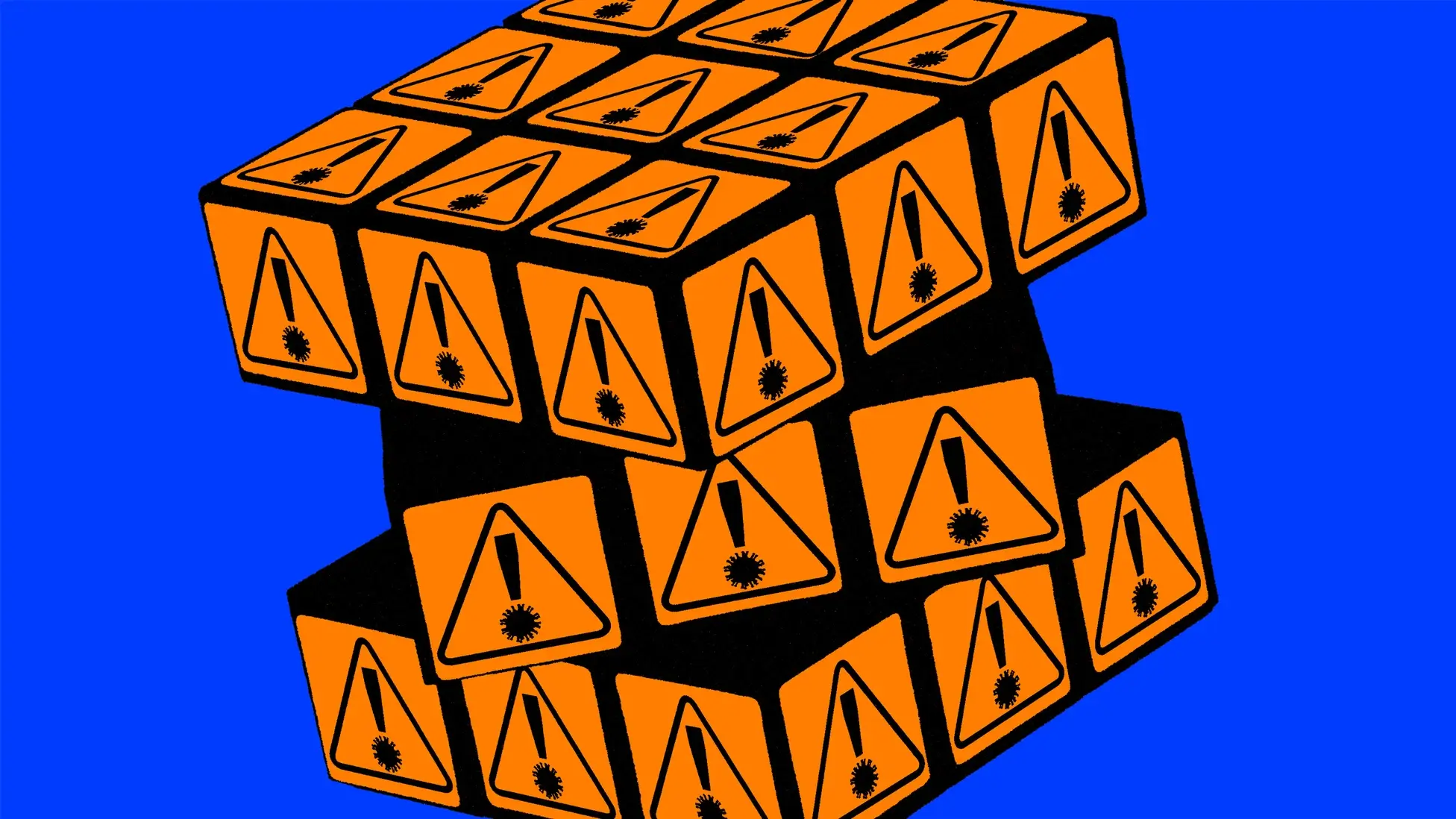 ---
A North Carolina Man Was Jailed for Refusing To Wear a Mask in Court – A North Carolina man was jailed for 24 hours for contempt of court last week. His offense? Refusing to wear a mask in court.
On October 10, Gregory Hahn arrived at a Harnett County, North Carolina, courthouse to report for jury duty. There were no local mask ordinances in place and no mask mandate at the courthouse. – READ MORE
---
Washington Families Win $275 Million From Pharmaceutical Company For Toxic Exposure At School –  Students and their parents at a school near Seattle have been awarded $275 million in a case regarding toxic exposure to chemicals from a large pharmaceutical company.
The lawsuit against Bayer Pharmaceuticals, the parent company of Monsanto, involved ten students and parents in the Monroe School District, who claimed they suffered neurological injuries due to ongoing chemical exposure. – READ MORE
---
Bird flu is back for Thanksgiving, killing millions of turkeys and jacking up prices – A new, deadly strain of the bird flu has killed millions of chickens and turkey this year, pushing the price of eggs and turkey products up in advance of Thanksgiving, Reuters reported Tuesday.
More than 47 million birds have been killed or culled this year in the U.S. as a result of the disease, quickly approaching the record of 50.5 million set in 2015, slashing production for poultry products and contributing to rising prices, Reuters reported Wednesday. The particular virus affecting flocks this year is a variant of the H5N1 avian flu, known as the "goose" or "Guangdong" lineage, and has proven to be unusually resilient to the rising summer temperatures that typically reduce the impact of the disease. – READ MORE
---
Yuma Hospital CEO: 'Open' Border Is Draining Us, We've Given out $20 Million in Uncompensated Care to Migrants in Six Months – During a portion of an interview with NBC News aired on Friday's broadcast of "NBC Nightly News," Yuma Regional Medical Center President CEO Dr. Robert Trenschel stated that the flow of people over the border has to be stopped because providing uncompensated care to migrants is draining the hospital of resources and that if the borders are going to be "open like they are, then there has to be a payment source for these individuals."
During a report on the migrant situation in Yuma, AZ, NBC News National Correspondent Gabe Gutierrez said that, in the last year, "there have been more than 300,000 illegal border crossings in the area around Yuma. That's three times the city's entire population of nearly 100,000. It's an all-time record." – READ MORE
---
L.A. prosecutors: China had back-door access to U.S. election data – Calling it "probably the largest data breach in United States history," Los Angeles County prosecutor Eric Neff said Chinese contractors working for a Michigan-based software company had direct control over U.S. election data through an app for poll workers called PollChief.
The prosecutor, describing the volume of data in the breach as "astounding," was commenting on the criminal case against Eugene Yu, the CEO of Konnech, for allegedly storing Los Angeles election worker data on servers based in China. – READ MORE
---
Central Bank Digital Currencies Would Let Governments Control What People Spend Money On: IMF Official Admits – The International Monetary Fund (IMF) has said that central bank digital currencies (CBDCs) could potentially allow a government to control what people spend their hard-earned cash on.
Speaking at the IMF-World Bank annual meeting on Oct. 15, Deputy Managing Director Bo Li said that a CBDC could improve "financial inclusion" through programmability. – READ MORE
---
Nothing But Welfare Queens? Endless American Aid Flowing To Zelensky & Tsai Ing-wen – As it pertains to the American public, Ukraine's response to the Russian invasion can be summed up with two words: "Zelensky demands." To date, Washington elites and their politicians have been happy to provide—at public expense—lining their own pockets in the process.
As of this writing, U.S. aid for Ukraine has reached approximately $67.5 billion, a figure greater than Russia's entire 2021 military budget. According to the State Department, this support includes $15.2 billion in direct military assistance. The support comes although 60-70% of lethal aid never reaches the front lines, according to a now-redacted CBS interview with on-the-ground activists. – READ MORE
---
Almost All Corporate Executives Believe That Economic Conditions Are About To Get Significantly Worse – Are the months ahead going to be very painful for our economy? This is something that I have been arguing for a long time, and apparently the vast majority of corporate CEOs now agree with me. Of course economic conditions are not exactly good at this moment. Core U.S. inflation just rose to a 40 year high, mortgage rates just hit the highest level in more than two decades, home values are plummeting all over the nation, and retail sales in the United States unexpectedly fell in September. If you think that the U.S. economy is performing well right now, there is a very large bridge on the west coast that I would like to sell you. Unfortunately, it appears that economic conditions are about to get significantly worse. – READ MORE
---