(FREE) PAINE IN THE MORNING: What you need to know this Monday – February 20, 2023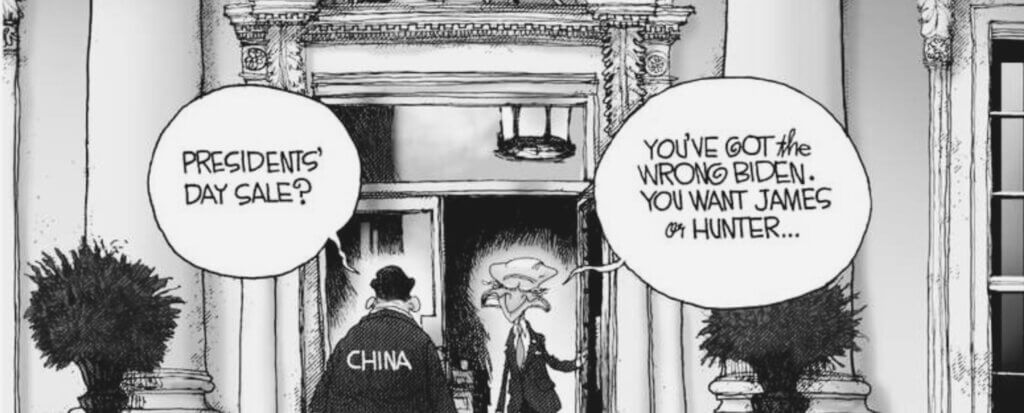 Here's what you need to know today, Monday – February 20, 2023.
There is also a full, ad-free video podcast of this broadcast available to Paine.TV members HERE.
Learn more about joining our community HERE.
---
Biden Administration Spent over $1.6M Shooting Down What May Be $12 Hobby Balloons – The Biden administration has spent more than $1,600,000 million shooting down what may be $12 balloons.
President Joe Biden on Thursday addressed the nation for the first time on the spate of shoot-downs of objects by the United States military over the past two weeks — four shoot-downs in total involving a Chinese spy balloon and three additional still-unknown objects. – READ MORE
---
Bing Chatbot 'Off The Rails': Tells NYT It Would 'Engineer A Deadly Virus, Steal Nuclear Codes' – While MSM journalists initially gushed over the artificial intelligence technology (created by OpenAI, which makes ChatGPT), it soon became clear that it's not ready for prime time.
For example, the NY Times' Kevin Roose wrote that while he first loved the new AI-powered Bing, he's now changed his mind – and deems it "not ready for human contact." – READ MORE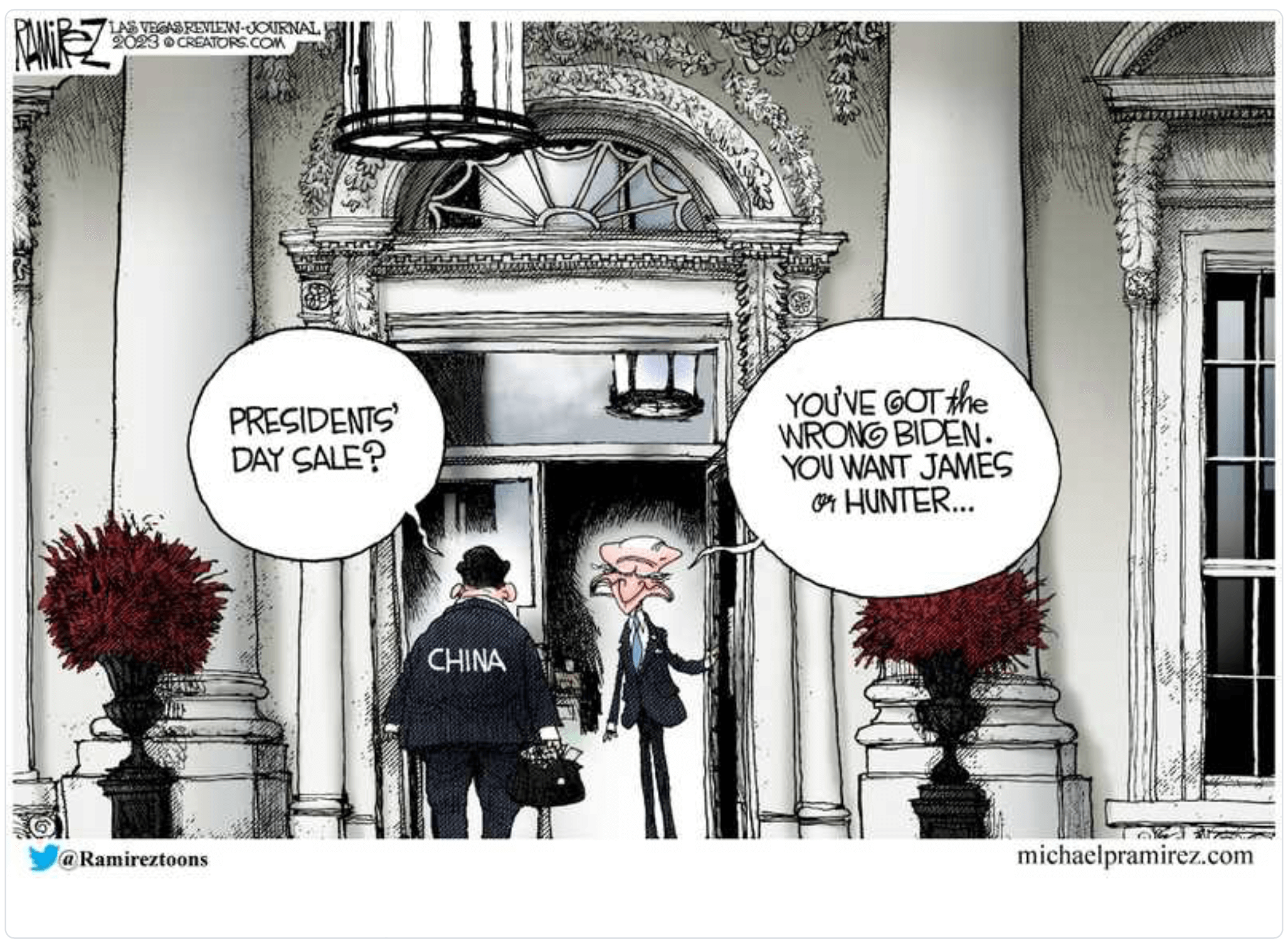 ---
Wall St. Journal Report Says You Should Stop Eating To Save Money – The Wall Street Journal published a report today that suggests Americans should combat economic strife by only eating two meals per day.
It sounds like a Babylon Bee story, but less amusing.
Eggs, cereals, fruit and coffee are among the foods that have rocketed in price the most, and so perhaps breakfast should just be consigned to the dustbin of history, according to the report. – READ MORE
---
The Core Of The Economy – The Middle Class – Is Crumbling – The net result of hyper-globalization and hyper-financialization is the crumbling of the middle class.
Neofeudal societies and economies lack a vibrant middle class. This is the defining feature of feudalism and its updated V2.0, neofeudalism: a nobility (based on birth or finance, it doesn't matter) controls the vast majority of wealth, political power and productive capital, all served by a powerless peasantry. – READ MORE
---
13 Numbers That Show How Dramatically We Have Failed America's Children –The kids are not okay, and it is time for us to face the truth.
As long as I have been writing, surveys have shown that the mental health of our young people has been steadily getting worse. But now we are learning that things really took an enormous turn for the worse during the pandemic. As you will see below, one expert is warning that the number of kids that are dealing with mental health issues "has increased exponentially since the pandemic". – READ MORE
---
FEMA Reverses Decision, Will Deploy 'Assistance Teams' To East Palestine Following Chemical Disaster – One day after the Biden administration rejected Ohio Gov. Mike DeWine's request for federal assistance in the aftermath of a derailment of a train hauling toxic chemicals, the governor tweeted late Friday evening that the Feds have reversed course in their decision and will deploy resources to East Palestine as soon as Saturday.  – READ MORE
---
Train Operated by Norfolk Southern Derails in Van Buren Township, Michigan – A train derailed in Van Buren Township, Michigan, that was operated by Norfolk Southern near Huron River Drive. Reportedly no hazardous materials were spilled at the crash.
Norfolk Southern told reporters that no injuries were reported and the tracks were damaged while wheels became disconnected from the cars. – READ MORE
---
Chicago's O'Hare Suffers 'Dystopian' Nightmare with Growing Homeless Encampments – Chicago's O'Hare International Airport is one of the busiest airports in the world, but critics are calling it a "dystopian" nightmare due to the growing number of homeless people flocking there.
The number of homeless people has been steadily growing in the terminal facilities, leaving many concerned for the safety of travelers and airport employees alike as squalid shelters and sleeping vagrants have begun springing up all around the airport, especially the lower concourses. – READ MORE
---
16-Hour Flight To Nowhere Caused By JFK Airport's Terminal Power Failure – Passengers on a trans-Pacific flight from New Zealand to New York were surprised to learn about halfway through the flight that a technical issue at one of John F. Kennedy International Airport's terminals would prevent them from landing. What's worse is that the Boeing 787 jet made a U-turn in the middle of the Pacific and returned to Auckland.
Air New Zealand Ltd. Flight NZ2 was scheduled to land at JFK Airport's Terminal 1 at 1740 ET Thursday, but electrical issues and resulting power failure of the terminal prevented the plane from landing. – READ MORE
---
Fire Breaks Out at 'Green' Energy Plant, Noxious Smoke Is So Bad Mayor Urges Residents to Stay Indoors – Smoke from a fire at a facility designed to turn waste into energy is forcing officials to urge residents near the Florida plant to stay indoors.
The fire broke out Sunday at the Covanta Energy plant in Doral, according to CNN.
As of Friday, officials said they were trying to demolish walls to gain better access to the burning trash but had no timetable for when the fire would be extinguished. – READ MORE
---
New Medical Codes For COVID Vaccination Status Raise Concerns Among Experts – New medical diagnosis codes for COVID-19 immunization status have been added in the United States.
One code is for being "unvaccinated for COVID-19."
That code "may be assigned when the patient has not received at least one dose of any COVID-19 vaccine," the U.S. Centers for Disease Control and Prevention (CDC), which implemented the new codes in 2022, states in a document outlining the codes. – READ MORE
---
Florida Surgeon General Warns Life-Threatening VAERS Reports Up 4,400 Percent Since COVID-19 Vaccine Rollout – Florida Surgeon General Joseph Ladapo is sounding the alarm about a 4,400 percent increase in life-threatening conditions reported in the state to the Vaccine Adverse Event Reporting System (VAERS) since the 2021 rollout of the COVID-19 vaccines.
In a letter dated Feb. 15, Ladapo asks the Centers for Disease Control and Prevention (CDC) and the U.S. Food and Drug Administration (FDA) to "promote transparency in health care professionals to accurately communicate the risks these vaccines pose." – READ MORE
---
Natural Immunity As Good As Or Better Than COVID-19 Vaccination: Study – Post-infection immunity is similar or even superior to the protection bestowed by COVID-19 vaccines, according to a new study.
Post-infection protection—known widely as natural immunity—was strong and remained significant over time, researchers found. Against the Wuhan, Alpha, and Delta variants, the protection against re-infection was 85 percent at four weeks, 78 percent at 40 weeks, and 55.5 percent at 80 weeks. – READ MORE