(FREE) PAINE IN THE MORNING: 14 things you need to know this Thursday – February 10, 2022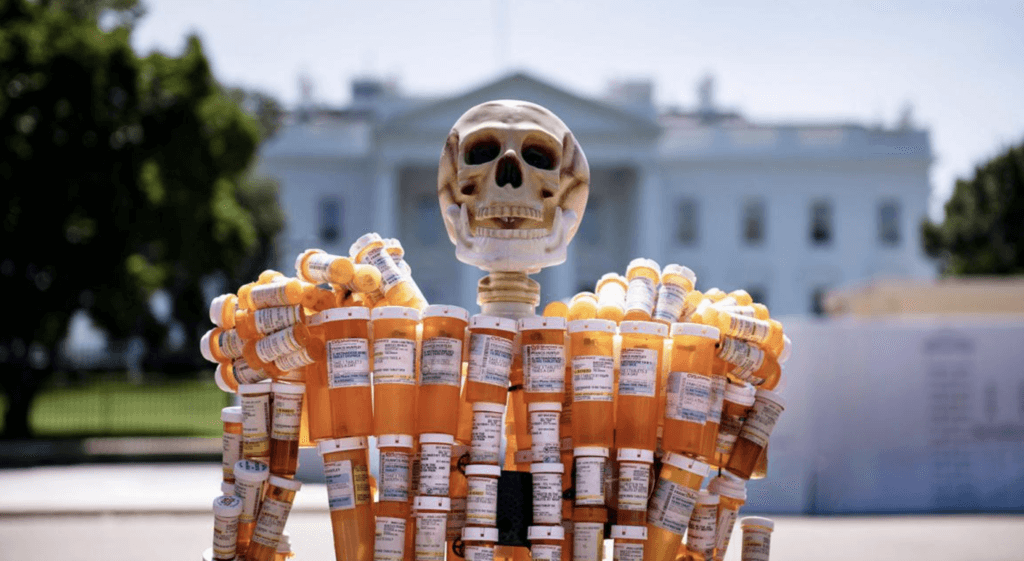 There is also a full, ad-free video podcast of this broadcast available to Paine.TV members HERE.
Learn more about joining our community HERE.
---
PM Expects End to ALL Remaining COVID Restrictions, Including Self-Isolation Orders, by End of this Month – UK Prime Minister Boris Johnson has told parliament that he expects all remaining COVID restrictions in England to be lifted by the end of the month.
Britain's Prime Minister, Boris Johnson, has said that he expects all remaining Chinese Coronavirus restrictions in England — including those to do with self-isolation — to be lifted by the end of the month, provided current "encouraging trends" continue regarding the disease. – READ MORE
---
Sweden halts mass COVID testing, even for the symptomatic – Sweden halted its COVID-19 testing regime on Wednesday, even for those who are showing symptoms of infection, as many European countries end pandemic restrictions, the Associated Press reported.
The country's mobile city-square tent sites, drive-in swab centers and home-delivered tests, which each provided key data to track the virus' spread, have ended, the AP reported. Only symptomatic health and elderly care workers and the most vulnerable will be entitled to free PCR tests moving forward. – READ MORE
---
Fauci says 'full-blown' COVID-19 pandemic is almost over in US – Dr. Anthony Fauci, the chief medical adviser for President Biden, said in an interview published Tuesday that the U.S. is almost past the "full-blown" pandemic phase of the coronavirus and said he hopes that all virus-related restrictions could wind down in a few months.
Fauci discussed his idea of the virus's trajectory with the Financial Times. He told the paper that the government response to the disease will eventually be handled on a local level and not federal. – READ MORE
---
L.A. County Supervisors Vote to Start Firing 4,000 Unvaccinated LASD Police Officers – The Los Angeles County Board of Supervisors voted 4-0 on Tuesday to allow civilian administrators to fire up to 4,000 members of the Los Angeles County Sheriff's Department (LASD) who have declined to be vaccinated against COVID-19.
The vote came over the objections of L.A. County Sheriff Alex Villanueva, who has declined to enforce vaccine mandates among his officers, just as he has declined to enforce coronavirus mandates on local businesses throughout the pandemic. – READ MORE
---
Canadian Prime Minister Trudeau says that 'mandates are the way to avoid further restrictions' – As protests over COVID-19 restrictions persist in Canada, Prime Minister Justin Trudeau said Tuesday that mandates are the path toward avoiding additional restrictions.
Trudeau said the "government has been focused … on following the best science, following the best public health advice to keep as many people safe as possible." He added that, "quite frankly, it's worked." – READ MORE
---
Canada's Saskatchewan Province to End COVID Vaccine Passport, Mask Requirements – The Canadian province of Saskatchewan will soon end its coronavirus vaccine passport and mask requirements as anti-mandate protests continue to grow across the country. – READ MORE
---
Ottawa Police Brutalize 78-Year-Old Man for Honking – Ottawa police detained and brutalized a 78-year-old man identified as Gerry Charlebois on Monday for violating the ban imposed that day on honking car horns. Police appear in multiple videos twisting the elderly man's arm around his back and shoving him into the side of a car.
The arrest took place amid attempts to crack down on a trucker-led protest in Canada's capital dubbed the "Freedom Convoy" demanding an end to civil rights abuses by the Canadian government in the name of stopping the spread of Chinese coronavirus, including vaccine and mask mandates and business shutdowns. Over a week into the protest, the assembly has remained largely peaceful and manifested largely through incessant truck honking. A local court granted an injunction that bans any car honking in the city for ten days on Monday. – READ MORE
---
Austrians Being Stopped Randomly By Authorities And Forced To Prove They Are Vaccinated – After Austria became the first European country to mandate COVID vaccines for the ENTIRETY of its population, details have emerged on how the government plans to enforce the measure.
Reports note that citizens will be stopped randomly in the street and pulled over in their vehicles and forced to comply with vaccine status checks by the 'authorities.' – READ MORE
---
Johnson & Johnson reportedly stops production of COVID-19 vaccines – Johnson & Johnson quietly stopped production on its COVID-19 vaccine over the last couple of months, according to a Tuesday report from the New York Times.
The company, according to the report, shut down its sole plant responsible for manufacturing its COVID-19 vaccine in late 2021. – READ MORE
---
Pfizer Quietly Adds Language Warning That 'Unfavorable Pre-Clinical, Clinical Or Safety Data' May Impact Business – Two weeks ago, the FDA begged a Texas judge to delay production on the first monthly batch of 55,000 pages of Covid-19 vaccine data submitted to the agency by Pfizer. Originally, the agency was set to produce just 500 pages-per-month.
Now, Pfizer – which just forecast $54 billion in Covid-related sales in 2022, appears to be anticipating some bad news, as evidenced by several redline changes in their Q4 earnings releases. – READ MORE
---
The Federal Government's Pandemic Jobs Program Was a Resounding Failure – In September 2020, as the pandemic dragged into its sixth month, Republicans on Congress' Select Subcommittee on the Coronavirus Crisis released a report on the rollout of the Paycheck Protection Program (PPP).
The program was among the most expensive of the pandemic relief measures passed in 2020, eventually growing to some $800 billion, making it among the most expensive government programs of 2020—nearly equivalent to the size of the American Recovery and Relief Act (ARRA), the 2009 stimulus package passed under President Barack Obama. Even apart from the rest of the pandemic relief spending, it was, all on its own, a massive economic rescue program. – READ MORE
---
Congressional Report: Opioid Overdoses Cost U.S. $1 Trillion Annually – A report from the U.S. Commission on Combating Synthetic Opioid Trafficking concludes that not only are the deaths of Americans from opioid overdose at a record high but the cost to the country is $1 trillion annually.
"Whether measured in lives or in dollars, the United States' drug overdose epidemic should shock everyone," the report states. "It is unacceptable." – READ MORE
---
Drug overdoses among young Americans translate into over one million years of lost life, study finds – Young people from ages of 10 to 24 years old may have lost greater than 1 million years of life from 2015 to 2019, according to a recent JAMA Pediatrics article.
Although similar studies have been done on adults, the article notes it's the first known study to assess lives lost due to unintentional drug overdoses specifically aimed among young people. – READ MORE
---