(FREE) PAINE IN THE MORNING: 12 things you need to know this Wednesday – June 1, 2022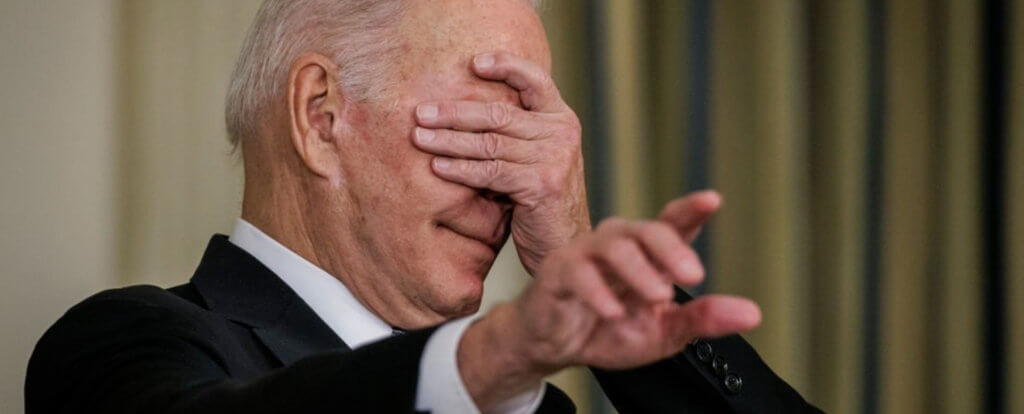 There is also a full, ad-free video podcast of this broadcast available to Paine.TV members HERE.
Learn more about joining our community HERE.
---
European Union Agrees Embargo 90 Per Cent of Russian Oil This Year – The European Union has come to a compromise that will place an embargo on two thirds of Russian oil immediately with the aims of reducing imports from Moscow by 90 per cent by the end of the year in the sixth round of sanctions set to be imposed by the bloc since the full-scale invasion of Ukraine in February.
Following tense negotiations with Eastern European nations such as Hungary, the EU agreed to limit the scope of its embargo to oil transported by sea, meaning that pipeline shipments of oil will be allowed to continue to countries such as Hungary, Slovakia and the Czech Republic via the Druzhba pipeline from Russia. – READ MORE
---
Gas Prices Soar to Record High $4.62 – 18 States Hovering Around $5/Gallon – Gas prices continued to soar after Memorial Day weekend to a record high of $4.62, up 44 cents from last month and 52 percent from a year ago, AAA data shows.
Gas prices have become so costly that drivers in California, Oregon, Nevada, Alaska, Hawaii, Washington, and Illinois are paying over $5 per gallon. Eleven states, including New York, Connecticut, and Arizona, are paying just under $5 per gallon. – READ MORE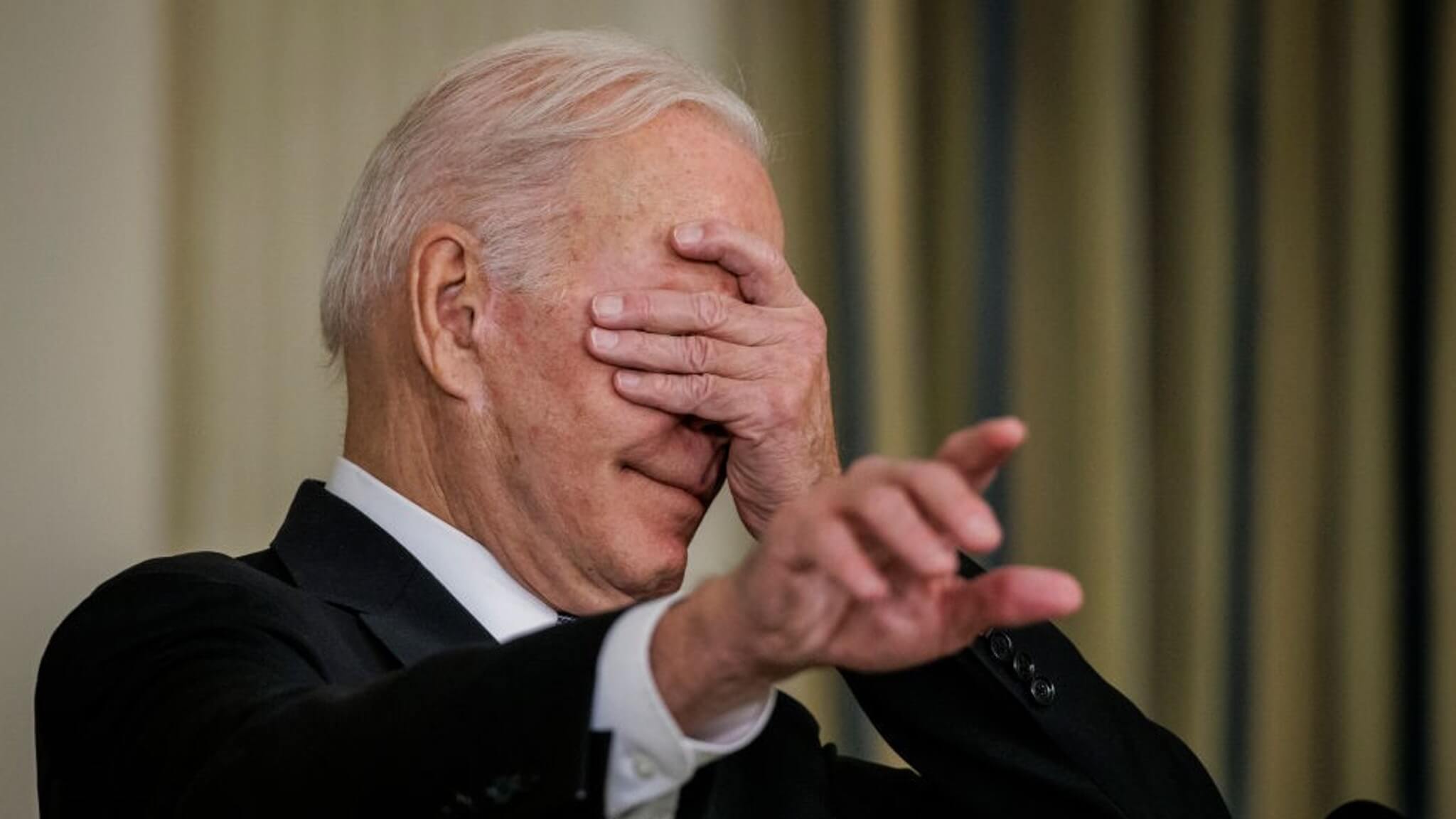 ---
Six Million Britons Could Face Power Rationing If Russia Cuts Supplies – Millions of UK households could face a treacherous winter riddled with power blackouts if Russian natural gas supplies to Europe stop, according to The Times, citing a government report.
Officials from Whitehall have drawn up a "reasonable" worst-case scenario, outlining widespread natgas shortages are possible if Russia continues to tighten the supplies to Europe. – READ MORE
---
Biden Says Job Growth Might Plunge By Two-Thirds As Economy 'Transitions' –President Joe Biden said job creation in the U.S. could drop significantly over the coming months as Americans increasingly struggle to make ends meet amid soaring inflation and skyrocketing gas and food prices.
In an op-ed piece in The Wall Street Journal, Biden put much of the blame on Russian President Vladimir Putin's invasion of Ukraine. – READ MORE
---
"We Could See A Million Layoffs Or More" – Here Comes The Job Market Shock –Last weekend we showed something remarkable (or delightful, if one is a stock bull): with the US economy on the verge of recession, with inflation topping, with the housing market about to crack, the last pillar holding up the US economy (and preventing the Fed from continuing its tightening plans beyond the summer), the job market, had just hit a brick wall as revealed by real-time indicators – such as Revello's measure of total job postings – which plunged by 22.5%, the biggest change on record (we also listed several other labor market metrics confirming that the job market was about to crater).
Fast forward to today when one day after we found that initial jobless claims continue to rise after hitting a generational low in March, and as company after company is warning that it will freeze hiring amid a historic profit margin crunch – if not announce outright layoff plans – Piper Sandler has compiled all the recent company mass layoff announcements. They are, in a word, startling. – READ MORE
---
Obamacare 'Time Bomb' To Hit Right Before Midterms – Congressional Democrats have yet another thing to worry about going into this year's midterm elections.
A temporary pandemic relief program aimed at lowering healthcare premiums under the Affordable Care Act (ACA), also known as Obamacare, is set to expire unless Democrats can revive a reconciliation bill that extends the financial assistance past the end of the year. And that means striking a deal with Sen. Joe Manchin (D-WV). – READ MORE
---
Great Reset: Online Lockdown Learning Tool Recommended by Government Harvested Data of Schoolchildren – A government-recommended online learning tool used by thousands of schools during the lockdown harvested the data of children, an investigation has found.
Research done by the NGO Human Rights Watch has found that an online learning tool recommended to schools by the British government during lockdown harvested the data of children who used it. – READ MORE
---
EAT THE BUGS: UK Schoolchildren Fed Insects to Encourage 'Sustainability' –Schoolchildren in Wales are being fed bugs as part of a research programme by publicly-funded universities "to educate children on the environmental and nutritional benefits of edible insects across the UK", according to the left-wing i newspaper.
Children at four Welsh primary schools — roughly equivalent to American elementary schools — will participate in a study aimed at making youngsters "think about alternative proteins as real things for now, rather than just as foods for the future," according to Christopher Bear, a Cardiff University academic helping to organise the study. – READ MORE
---
Bill Gates: Next Pandemic Likely To Be Caused By Climate Change – Billionaire Bill Gates says there's a 50 per cent chance the next pandemic will be caused by man-made climate change or be deliberately released by a bio-terrorist.
The Microsoft founder made the comments during an interview with Spanish news outlet El Diario. – READ MORE
---
'Something's Changed': People Won't Stop For Washington State Police After Post-George Floyd Law Restricts When Cops Can Pursue – Washington State Patrol (WSP) officials are concerned that citizens are no longer stopping for them, according to a Thursday report.
Between January 1 and May 17 of this year, the state agency logged 934 failure-to-yield instances, according to Northwest News Network. Longtime officers concurred that the phenomenon is unprecedented. – READ MORE
---
Justin Trudeau Moves to Ban Purchase and Sale of Handguns in Canada – Canadian Prime Minister Justin Trudeau has introduced a new bill to parliament that would stop the import, purchase and sale of handguns as well as prevent their transfer across Canada, in his government's latest move to restrict firearms.
Prime Minister Trudeau announced the new piece of legislation on Monday afternoon at a press conference in Ottawa alongside Public Safety Minister Marco Mendicinom who introduced the new bill to parliament. – READ MORE
---
Jury Acquits Clinton Lawyer in Russia-Probe Investigation – A jury in Washington on Tuesday found a former attorney for Hillary Clinton's U.S. presidential campaign not guilty of lying to the FBI when he met with the bureau in September 2016 to share a tip about possible communications between Donald Trump's business and a Russian bank, spokespeople for the defense team and government confirmed to Reuters.
The verdict to acquit attorney Michael Sussmann was a blow to Special Counsel John Durham, who was appointed by former Attorney General William Barr during Trump's administration to probe any missteps in the FBI's investigation into whether Trump's campaign was colluding with Russia. – READ MORE
---