(FREE) PAINE IN THE MORNING: 11 things you need to know this Tuesday – August 24, 2021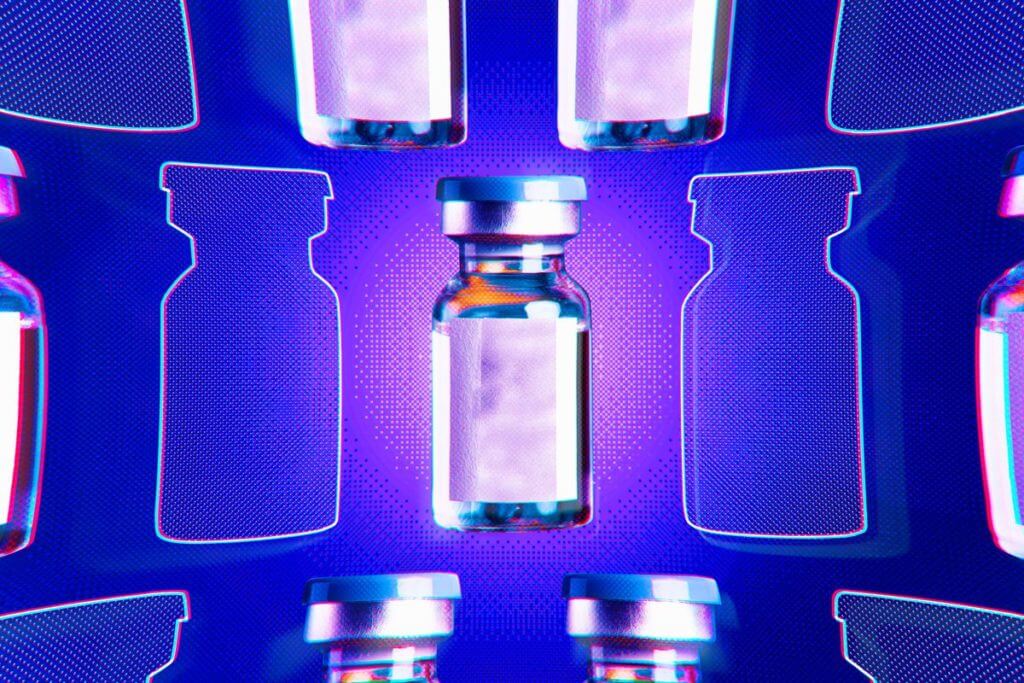 There is also a full, ad-free video podcast of this broadcast available to Paine.TV members HERE.
Learn more about joining our community HERE.
---
FDA Approves Pfizer COVID-19 Vaccine – The Food and Drug Administration issued full approval to the Pfizer-BioNTech COVID-19 vaccine on Monday morning, marking the first time a vaccine against the disease caused by the novel coronavirus pandemic has been given the stamp of approval from regulators.
The vaccine, which was granted FDA emergency use authorization in December, will now be marketed under the name Comirnaty for Americans 16-years-old or older.  – READ MORE
---
Surgeon General: FDA Vaccine Approval Will Likely Lead to More Mandates – Surgeon General Dr. Vivek Murthy says that the Food and Drug Administration's (FDA) final approval of the Pfizer COVID-19 vaccine will likely result in more businesses and universities initiating vaccine mandates. – READ MORE
---
NYC to Force Teachers, Staff to Get the Coronavirus Vaccine – New York City officials are requiring teachers and staff to get vaccinated for the Chinese coronavirus, Mayor Bill de Blasio (D) announced on Monday.
The Democrat mayor, who is already forcing New York City's indoor restaurants and gyms to discriminate against the unvaccinated by denying them service, announced that the New York City Department of Health will issue an order "requiring all staff in the New York City Public Schools to be vaccinated." – READ MORE
---
Report: Facebook Buried Viewership Stats About Vaccine Death Story – Facebook buried data showing that a story reported in establishment news outlets about the death of a healthy doctor who took Pfizer's coronavirus vaccine was the most-viewed on the platform in the first quarter of 2021, according to a report in the New York Times.
According to comments a Facebook spokesman made to the Times, the social network shelved the data so it could make "fixes" first — it is unclear what those "fixes" consist of. – READ MORE
---
Memo: Military Threatens to Revoke Benefits From Marines Who Decline COVID Vaccine –Marines will lose their pensions, tuition assistance, and access to the G.I. bill, along with other military benefits, if they refuse the COVID-19 vaccination, according to internal emails reviewed by the Washington Free Beacon.
An Aug. 18 email from Col. Teague Pastel, a commanding officer at the Marine Barracks in Washington, D.C., told colleagues that although "vaccines are still voluntary," the military believes "they will become mandatory in the near future." The penalties for refusing the coronavirus vaccination, Pastel wrote, should be in line with others for insubordination. Those penalties include "administration separation," a demerit in the Marine's personal file, as well as the forfeiture of various retirement and financial benefits. – READ MORE
---
CDC Study Finds Little Evidence That Masking Elementary School Students Is Effective –Although one principle cited in the debate over masking students is that such a step will limit the spread of the coronavirus, the foundational research that federal recommendations rest on never came to that conclusion.
The torturous trail of science and masking is explored by David Zweig in New York magazine, starting with a May study released by the federal Centers for Disease Control and Prevention.  – READ MORE
---
Dogs Euthanised by Australian Council After Rescuers Barred by COVID Restrictions –Several dogs rescued by a pound in New South Wales (NSW) were reportedly shot dead after the Bourke council decided volunteers from an animal shelter could not enter the town due to COVID restrictions. – READ MORE
---
Taliban Gives Biden Deadline To Leave; Biden Says Evacuation Will Be 'Hard And Painful' –The Taliban is now giving President Joe Biden orders, telling him to have all U.S. troops out of Afghanistan by Aug. 31, the original deadline set months ago. The group warned Biden that if he misses the deadline, that will "provoke a reaction" and draw "consequences."
Biden has said he wants to remove all Americans by the end of the month, but he said Sunday that U.S. officials were discussing extending the deadline. The evacuation process, the president warned, will be "hard and painful." – READ MORE
---
Cops Threaten Illegal Kickball Players With Child Abuse Charges – What happens on a summer's eve when a couple dozen kids and parents spill into the street for a neighborhood game of kickball?
On a well-manicured street in Colorado Springs last week, this occasioned three cop cars, eight officers, and a citation for "obstructing passage or assembly." – READ MORE
---
COVID-19 Relief Measures Make US Tax System 'More Progressive': Tax Foundation – The U.S. income tax system is "very progressive," and it's increasingly taking on the role of providing social benefits to households, according to the Tax Foundation.- READ MORE
---
The Fentanyl Flood Into The US: Why Can't We Make It Stop? – About 11 times every hour, about 250 times a day, an American citizen dies of a drug overdose. The most frequent culprit is fentanyl. The most popular mode of delivery is fentanyl-laced heroin, fentanyl mixed with cocaine, or illegally produced OxyContin pain pills containing fentanyl. And it's not just hardcore addicts who are dying.
The Centers for Disease Control and Prevention reports overdose deaths skyrocketed to a mind-boggling 93,000 last year, a 29 percent increase over the previous year. The death rate is now so frightening a bipartisan group, called Families Against Fentanyl, asked the president to declare the synthetic opioid an official weapon of mass destruction. – READ MORE