(FREE) PAINE IN THE MORNING: 11 things you need to know this Thursday – December 9, 2021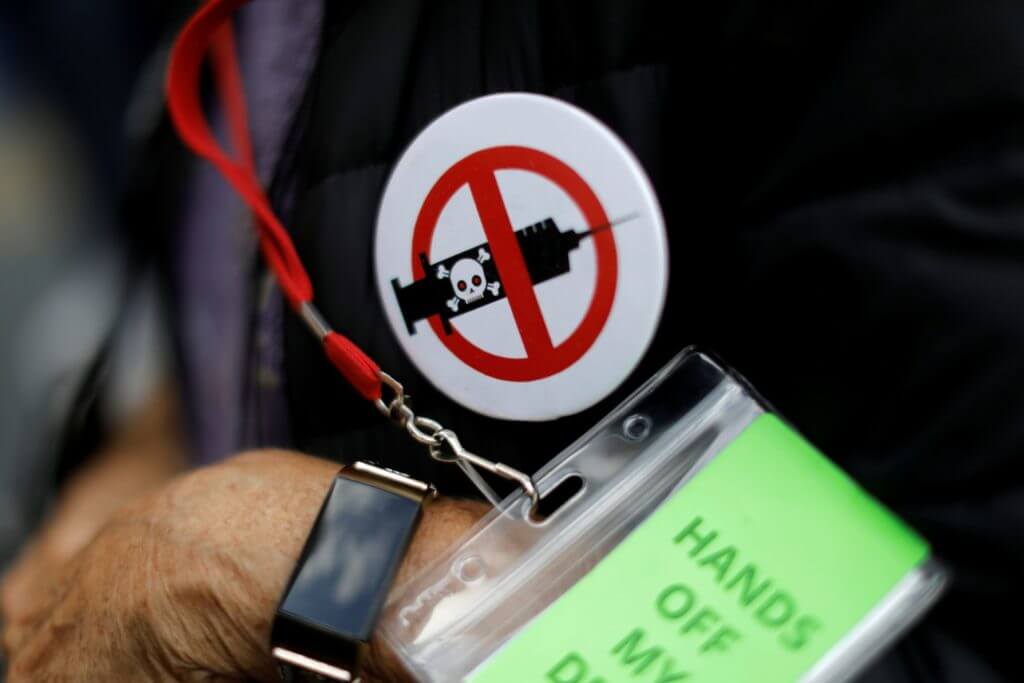 There is also a full, ad-free video podcast of this broadcast available to Paine.TV members HERE.
Learn more about joining our community HERE.
---
As White House Digs in, Many High-Profile Democrats Oppose Vaccine Mandates – Though it shouldn't have been hard to anticipate, Democrats are belatedly coming around to the reality that COVID-19 vaccine mandates actually aren't popular.
Nearly three months ago, after Gov. Gavin Newsom survived his recall in California, many leftists decided that punitive mandates were vital public health policy and apparently powerful at the ballot box. – READ MORE
---
Biden's Surgeon General: Youth Facing Pandemic Mental Health Issues – The U.S. Surgeon General Vivek Murthy on Tuesday issued a public health advisory on the mental health issues he said youth are facing from the harsh lockdowns and other protocols put in place during the coronavirus pandemic.
"It would be a tragedy if we beat back one public health crisis only to allow another to grow in its place," Murthy said in a preface written for the advisory. "Mental health challenges in children, adolescents, and young adults are real, and they are widespread. But most importantly, they are treatable, and often preventable." – READ MORE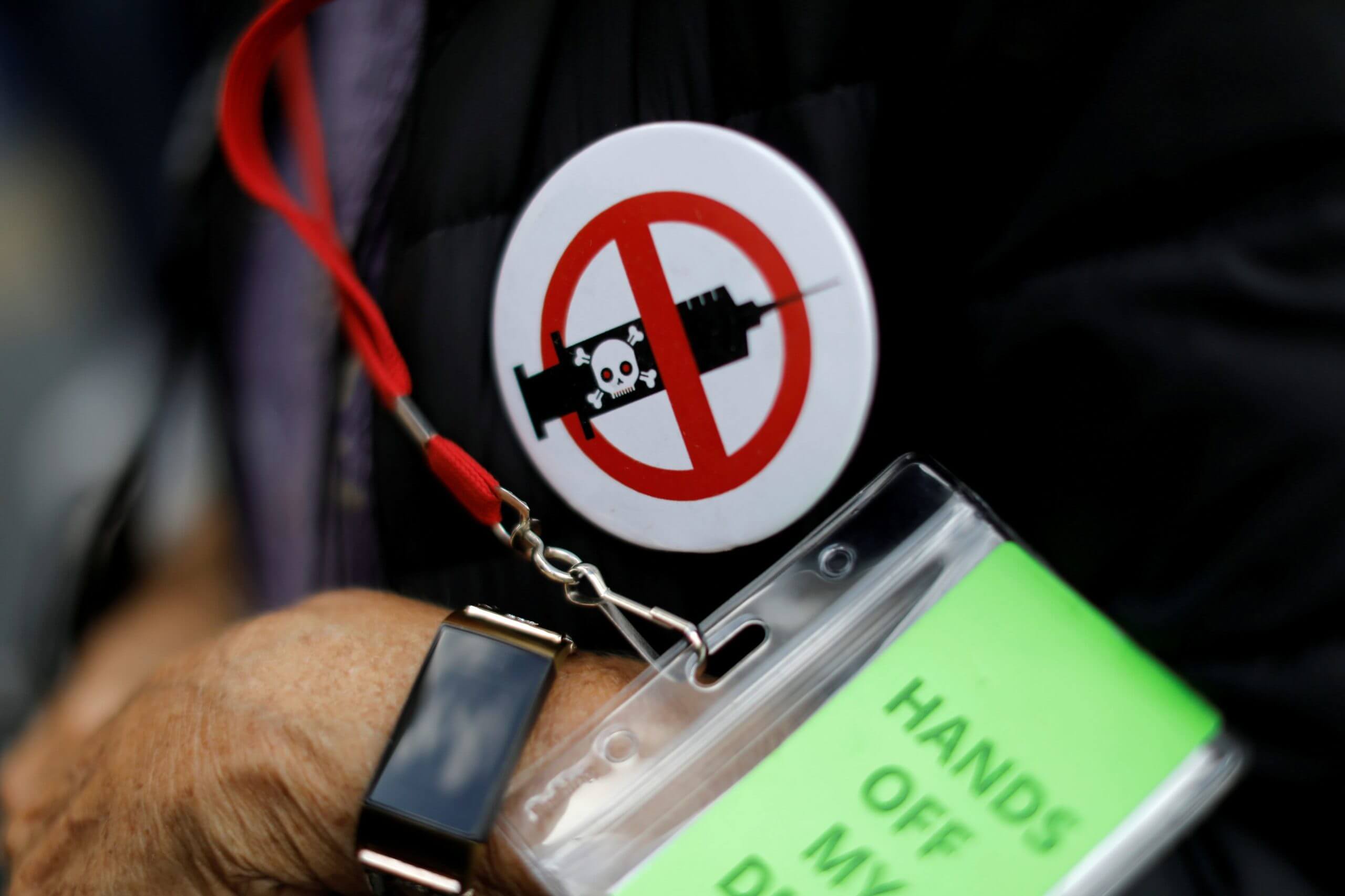 ---
Mark Meadows: Firing Fauci Right Before Nov. 3rd Election Would Send Message We're Not Taking Science Seriously – Mark Meadows, former White House chief of staff and author of The Chief's Chief, said on Tuesday's edition of the Breitbart Daily News podcast with host Alex Marlow that Dr. Anthony Fauci wasn't fired by the Trump administration due to concerns over how such a termination would be framed by news media and perceived by the American public.
Marlow asked why Fauci, who was director of the NIAID during former President Donald Trump's tenure, wasn't terminated from his position. – READ MORE
---
Tester To Join Manchin In Striking Down OSHA Vaccine Mandate – Sen. Jon Tester (D-Mont.) has announced that he will join Sen. Joe Manchin (D-W.Va.) and all 50 Senate Republicans to strike down President Joe Biden's private sector vaccine mandate. – READ MORE
---
Fauci: It Is 'When, Not If' Definition of Fully Vaccinated Will Mean Three Shots – National Institute of Allergy and Infectious Diseases director Dr. Anthony Fauci said Wednesday on CNN's "At This Hour" that it was a matter of "when not if" the definition of fully vaccinated will change to include a third booster shot.
Bolduan said, "Pfizer's chief scientific officer said this morning on CNN that he thinks fully vaccinated against Omicron, it means three doses. Do you think the definition of fully vaccinated should now change?" – READ MORE
---
Airlines Demand Passengers Don Masks Between 'Bites and Sips' – Airline corporations have explicitly demanded passengers wear masks between bites of food and sips of drinks.
Despite a Harvard study reported by the Washington Post in 2020 that indicates "flying can be safer than eating at a restaurant during the pandemic" due to "onboard systems that constantly circulate and refresh air," airlines have begun conducting in-flight announcements to cudgel people into donning masks while eating and drinking. – READ MORE
---
Man kills himself and his family over fears from his employer discovering fake vaccine card, German police say – A man reportedly killed himself and his family over fears of his fake vaccine card being discovered by the man's employer.
German police said they were called to a gruesome scene at the man's home on Saturday by witnesses who saw lifeless bodies through the windows. – READ MORE
---
To please 'burned out' teachers, schools are closing classrooms again — leaving parents to scramble for child care: Report – In an effort to retain "burned out" teachers amid the COVID-19 pandemic, school districts across the country are reportedly canceling classes or going fully remote once again with little notice for parents, leaving many scrambling to find child care.
Last month, TheBlaze reported that Detroit public schools had responded to a surge in COVID-19 cases by adopting fully remote Fridays for the month of December. – READ MORE
---
Report: Jan. 6 protesters forced to get COVID shots to talk to attorneys – Several members of Congress, blasting Washington, D.C., for the deplorable conditions of the jail in which Jan. 6 protesters are being detained, held a news conference on their concerns and Rep. Marjorie Taylor Greene, R-Ga., described the situation as worse than Guantanamo Bay, Cuba, with some reportedly forced to get COVID shots just to talk to their own attorneys.
And it appears Time magazine essentially agreed. – READ MORE
---
Great Resignation: Quits Remain Near Record High – Americans quit their jobs in extremely high numbers in October, data from the Labor Department showed Wednesday.
The total number of workers who quit their jobs in October was 4.2 million, the third-highest on record. The record high was the previous month, when 4.4 million quit. In August, 4.3 million Americans quit jobs. – READ MORE
---
Inside the vaccine passport racket – The profit-maximizing corporations that covet your "digital health" data hide behind nonprofit umbrella groups that pose as public interest do-gooders. These vaccine passport profiteers are turning millions of human beings into walking QR codes in the name of fighting COVID-19 and under the guise of bringing "normalcy" back. It's an unprecedented worldwide racket that rewards compliant sheep and punishes free-thinking, autonomy-seeking citizens. – READ MORE