(FREE) PAINE IN THE MORNING: 10 things you need to know this Wednesday – August 4, 2021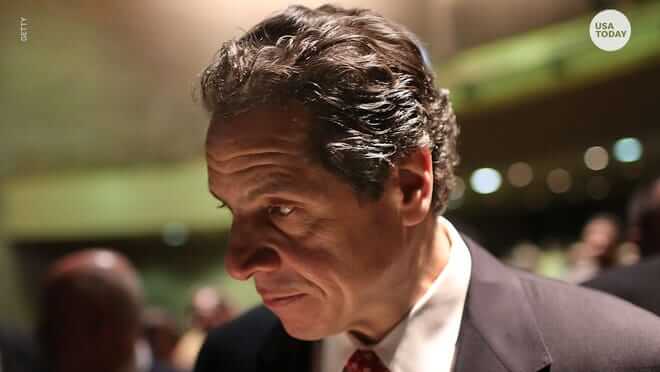 There is also a full, ad-free video podcast of this broadcast available to Paine.TV members HERE.
Learn more about joining our community HERE.
---
Cuomo Sexually Harassed Multiple Women, Retaliated Against Employee: NY Attorney General – New York Gov. Andrew Cuomo sexually harassed several women and retaliated against a former employee, said New York Attorney General Letitia James, accusing the Democrat governor of violating laws. – READ MORE
---
NY Gov. Cuomo was recorded singing 'Do You Love Me?' to accuser Charlotte Bennett –Gov. Andrew Cuomo was recorded crooning a 1960s love song to a female aide less than half his age during a phone call in 2019, according to the blockbuster report on sexual harassment allegations against him released Tuesday.
The three-term Democrat sang several lines from "Do You Love Me?" by the Contours when then-aide Charlotte Bennett called him, a one-minute, nine-second audio clip posted online by Attorney General Letitia James revealed. – READ MORE
---
De Blasio Brags About Cutting off Unvaccinated from Everyday Activities: People Must See 'Vaccination as Literally Necessary to Living a Good' Life – New York City Mayor Bill de Blasio (D) announced the "Key to NYC Pass" initiative on Tuesday, a vaccine passport program barring unvaccinated individuals from entering gyms, restaurants, and entertainment venues in the Big Apple, and he warned that it is time for Americans to view getting vaccinated as "literally necessary to living a good and full and healthy life."
Proudly presenting it as a first-in-the-nation program, de Blasio expressed hope it will force the unvaccinated to take action to get the jab, as they will be effectively cut off from many everyday life activities in the city. – READ MORE
---
New York teachers union opposed to Cuomo suggestion of COVID-19 vaccine mandates – The teachers union that represents more than 60,000 current and retired educators across New York reiterated its opposition Monday to COVID-19 vaccine mandates after Gov. Andrew Cuomo encouraged school districts to require the doses.
The New York State United Teachers released a statement following Cuomo's COVID-19 briefing in which he said teachers in the state should be required to get the vaccine or submit to weekly testing if they are in an area defined as high-risk by the Centers for Disease Control and Prevention (CDC). – READ MORE
---
White House COVID-19 Response Coordinator: It's 'Time to Impose Vaccine Requirements' – White House COVID-19 coordinator Jeffrey Zients announced Monday that it's "time to impose some requirements on COVID-19 vaccines.- READ MORE
---
Parents should wear masks at home to protect young kids, NIH director suggests – The head of the National Institutes of Health (NIH) suggested Tuesday that parents wear masks at home to protect unvaccinated children. Dr. Francis Collins said "it's clear" that the delta variant is capable of causing serious illness in kids while addressing whether young children should avoid indoor situations.
He noted that while rare, there are many examples of young people being sickened by the virus and cited new recommendations for kids under 12 to avoid being in places where they might get infected and recommendations for universal masking at schools, and even for adults at home. – READ MORE
---
College vaccine mandates: Highest court yet affirms Indiana University requirement – In the highest court decision so far when it comes to college immunization mandates, a federal appeals court ruled Monday that Indiana University can proceed with its plan to require students and employees to get vaccinated for COVID-19 before returning to campus for the fall semester.
The Seventh Circuit Court of Appeals, which is based in Chicago, denied a motion for an injunction seeking to stop Indiana University's policy, Fox 59 reported. In doing so, it upheld an Indiana district court judge's previous ruling that found that the university was acting reasonably "in pursuing public health and safety for its campus communities." – READ MORE
---
Bacon May Disappear in California as Pig Rules Take Effect – DES MOINES, Iowa—Thanks to a reworked menu and long hours, Jeannie Kim managed to keep her San Francisco restaurant alive during the coronavirus pandemic.  – READ MORE
---
America's Chinese Fentanyl Flood – Foreigners have been buying—or at least renting—America's ruling class since the republic was founded. Almost exactly 225 years ago, in his 1796 Farewell Address, George Washington warned against "the insidious wiles of foreign influence," adding that "foreign influence is one of the most baneful foes of republican government."
In modern times, Saudis, Japanese, South Koreans, and Israelis—to name a few—have all managed to purchase influence. But the usual goal is to gain advantages for their own nations. What we are seeing now is something much more dangerous—using influence to corrode the United States from within. – READ MORE
---
Is This What's Really Behind The War On Home-Ownership? – Becoming a "Nation of Renters" is clearly a big part of the New Normal…
The incipient "Great Reset" is a multi-faceted beast. We talk a lot about vaccine passports and lockdowns and the Covid-realated aspects – and we should – but there's more to it than that.
Remember, they want you to "own nothing and be happy". And right at the top of the list of things you definitely shouldn't own, is your own home. – READ MORE