(FREE) PAINE IN THE MORNING: 10 things you need to know this Friday – November 12, 2021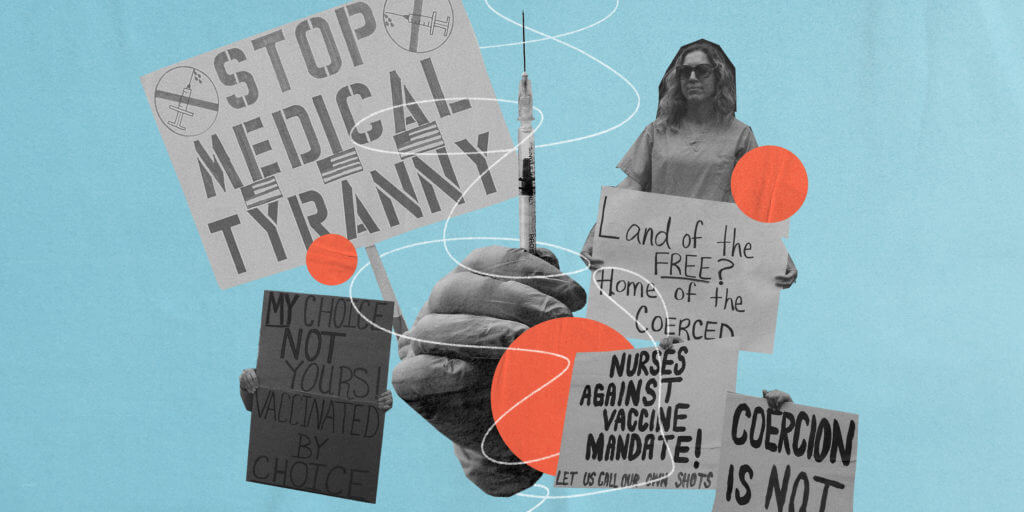 There is also a full, ad-free video podcast of this broadcast available to Paine.TV members HERE.
Learn more about joining our community HERE.
---
Hospitals in America, Australia And Sweden Are Swamped With People 'Sicker Than Ever' — And They Don't Have Covid – "ERs are now swamped with seriously ill patients — but many don't even have COVID," Michigan Radio reported last week.
Inside the emergency department at Sparrow Hospital in Lansing, Mich., staff members are struggling to care for patients who are showing up much sicker than they've ever seen.

Tiffani Dusang, the emergency room's nursing director, practically vibrates with pent-up anxiety, looking at all the patients lying on a long line of stretchers pushed up against the beige walls of the hospital's hallways. "It's hard to watch," she says in her warm Texan twang.

But there's nothing she can do. The ER's 72 rooms are already filled.

[…] Even in parts of the country where COVID-19 isn't overwhelming the health system, patients are showing up to the ER sicker than they were before the pandemic, their diseases more advanced and in need of more complicated care.

Months of treatment delays have exacerbated chronic conditions and worsened symptoms. Doctors and nurses say the severity of illness ranges widely and includes abdominal pain, respiratory problems, blood clots, heart conditions and suicide attempts, among others.
Australia is now reporting the same. – READ MORE
---
Gavin Newsom Had Adverse Reaction to COVID Booster & Flu Shots, Report – Sources have revealed why California Governor Gavin Newsom went missing from the public for nearly two weeks after receiving his COVID booster shot. Newsom's disappearance became incredibly suspicious when he abruptly canceled his trip to the climate conference in Scotland last week, bizarrely claiming family obligations (namely Halloween) kept him from going.
But sources tell the Daily Mail that Newsom was left with muscle weakness and fatigue after receiving the COVID booster and a flu shot within days of each other. – READ MORE
---
Moderna to test COVID-19 vaccine on infants as young as 6 months old – Biotechnology company Moderna Therapeutics will soon begin large-scale testing of its COVID-19 vaccine on infants.
The vaccine clinical trial, called KidCOVE, is being carried out at 79 locations across 13 states and will involve roughly 13,275 participants between the ages of 6 months and 11 years old in its entirety. – READ MORE
---
Segregation: Austria Threatens to Lock Down Unvaccinated Citizens – Austria's chancellor on Thursday stepped up threats of lockdown measures for unvaccinated people, as new coronavirus cases in the Alpine country are soaring.
Austria has taken a series of measures in recent weeks in an effort to curb the spread of COVID-19 and encourage more people to get vaccinated. On Monday, new rules took effect barring unvaccinated people who haven't recovered from an infection from restaurants, hotels, hairdressing salons and large public events. – READ MORE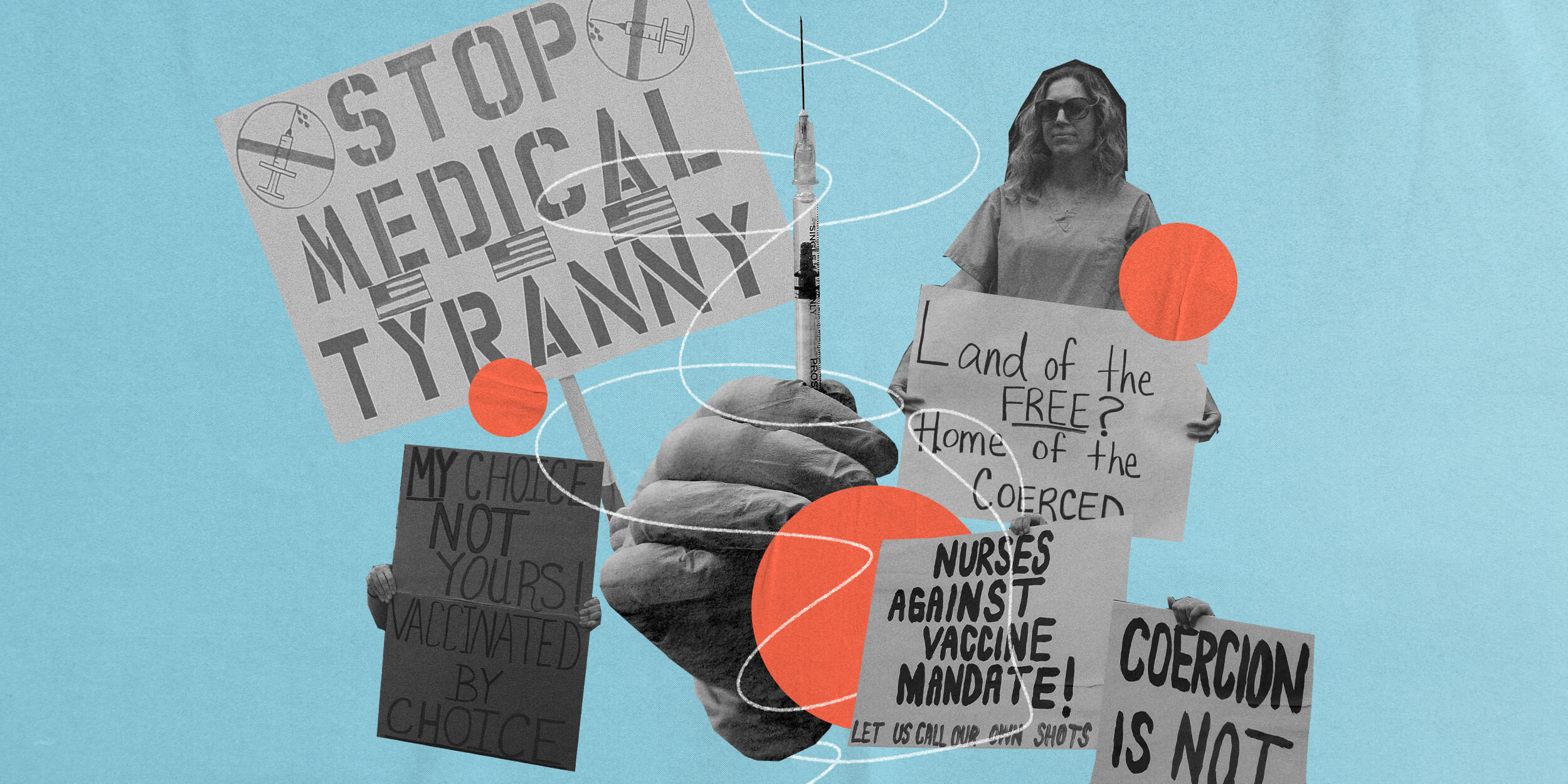 ---
Denmark To Re-Impose CCP Virus Restrictions After Ditching All Rules 2 Months Ago: Prime Minister – Denmark will re-introduce COVID-19-related restrictions after a rise in cases, said Prime Minister Mette Frederiksen on Monday, coming less than two months after ditching the rules.
Frederiksen cited the Danish Epidemic Commission's recommendation that the government classifies COVID-19 as a "socially threatening disease" for reimplementing restrictions, telling journalists: "The government will follow this recommendation." – READ MORE
---
Hamburg Christmas Market to Segregate Vaccinated and Unvaccinated – Hamburg's historic outdoor Christmas market is planning to segregate vaccinated and unvaccinated people this year, with the unvaccinated banned from drinking mulled wine.
The market is set to open on November 22nd and run through until December 23rd. Organisers have decided to separate the outdoor market into two, with everyone allowed to go in the retail area so long as they abide by social distancing rules and wear masks. – READ MORE
---
DHS Makes Final Jab Offer, 72K Staff Unvaccinated This Week – The Department of Homeland Security (DHS) is making a last-minute push to employees to get COVID-19 vaccines or face disciplinary actions. Some 72,000 of the roughly 240,000 employees are still not in compliance, according to agency records.
According to an email reviewed by Breitbart Texas, Randolph D. Alles, DHS Under Secretary for Management, warned employees Monday that they must take the one-dose Johnson & Johnson vaccine by close of business that day. This was the only remaining option for 30 percent of the department's 240,000 employees. – READ MORE
---
Gene Simmons Lashes Out at Unvaccinated: 'You Are an Enemy' – KISS frontman Gene Simmons took aim at unvaccinated people during a recent interview, referring to them as "the enemy."
"If you're willing to walk among us unvaccinated, you are an enemy," Simmons, 72, declared in a Wednesday interview with TalkShopLive. – READ MORE
---
LAPD Advises City Residents to 'Cooperate and Comply' with Robbers – The Los Angeles Police Department (LAPD) tweeted a release Tuesday advising city residents to "cooperate and comply" when being robbed. – READ MORE
---
Joe Biden Marvels at $4.50 a Gallon Gas Prices: 'Did You Ever Think You'd Be Paying this Much?' – President Joe Biden marveled at the high cost of gas on Wednesday, without offering any solutions for lowering prices.
"Did you ever think you'd be paying this much for a gallon of gas?" Biden said. "In some parts of California, they're paying $4.50 a gallon." – READ MORE