Fauci and Walensky suggest new CDC rules aren't based solely on science — but on what 'people would be able to tolerate'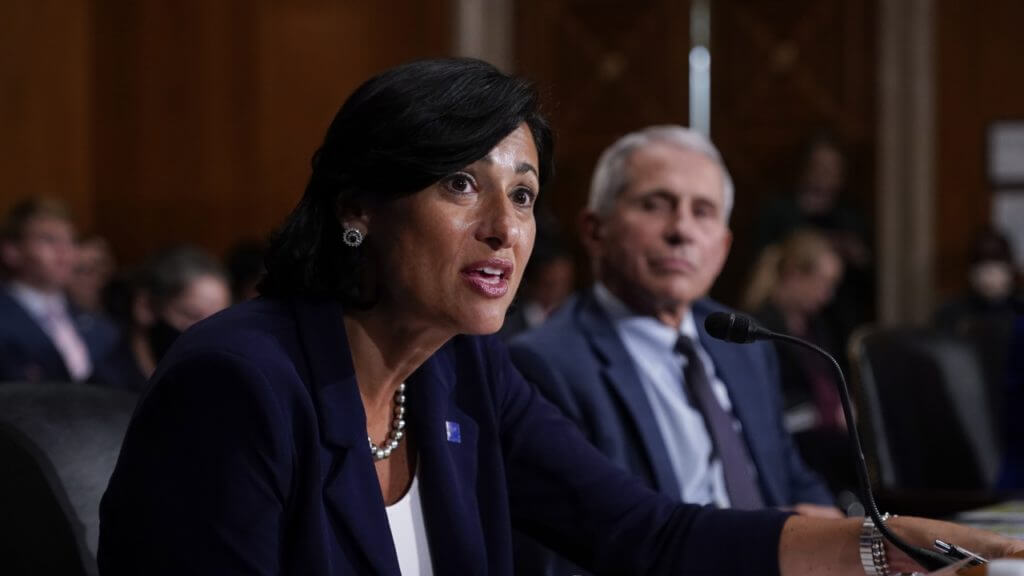 The Centers for Disease Control and Prevention is under fire from health experts and employee groups that say the new COVID-19 isolation and quarantine guidance doesn't follow the science. The critics are saying the government is changing the rules for practical reasons — to keep the economy from shutting down — and comments from CDC Director Rochelle Walensky and White House chief medical adviser Dr. Anthony Fauci indicate the critics have a point.
On Monday, the CDC rolled out new guidance shortening the time people who test positive for COVID-19 are recommended to isolate before interacting with other people. Previously, a person who tested positive for the virus was supposed to quarantine for 10 days. Now, the CDC says people who test positive are asked to isolate for five days and then, if they have no symptoms, they may leave quarantine as long as they wear a mask around others. The new guidance applies to everyone, regardless of vaccination status.
CNN's @kaitlancollins: "It sounds like this decision had just as much to do with business as it did the science."@CDCDirector Dr. Rochelle Walensky: "It really had a lot to do with what we thought people would be able to tolerate." pic.twitter.com/Ek3X3S7Q9S

— The Recount (@therecount) December 29, 2021
But here's what's causing controversy: The new guidelines do not require a person in quarantine to test negative for the virus before leaving isolation after five days. They are also silent on the type of mask a person leaving quarantine should wear, even though the weight of scientific evidence suggests that cloth masks, which are highly popular, are not that effective at stopping transmission of the Delta or Omicron coronavirus variants.
Fauci and Walensky insist the change is based on science demonstrating that most COVID-19 transmission happens 1-2 days prior to the onset of symptoms and 2-3 days afterward.  – READ MORE