Dow Jones Industrial Average On Longest Losing Streak Since 1932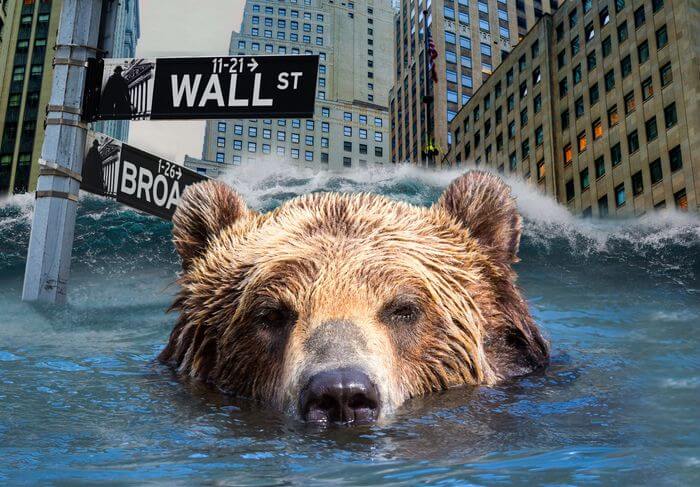 After a promising start to morning trading, the major stock indexes turned sharply negative Friday with the S&P 500 tumbling into bear market territory and the Dow Jones Industrial Average setting up for the longest streak of weekly losses since the Great Depression.
And then stocks turned around again, to end the day mostly flat.
The Dow ended the day nearly flat, which brings its weekly decline to 2.77 percent. This was eighth consecutive weekly loss for the index. That is the longest losing streak since 1932.
The S&P 500 ended the day up 0.01 percent, which is more or less flat. Even with the afternoon reprieve, this is the seventh weekly loss for the broad index, the most since 2001. For  breif time today, the S&P was down 20 percent from recent highs, the official marker for a bear market. But the afternoon rally pulled it back into positive territory and above the bear-line. – READ MORE