Despite at least 94% of players vaccinated, the NBA, NFL, and NHL forced to cancel games, change COVID-19 protocols, and welcome unvaccinated players during latest spike of cases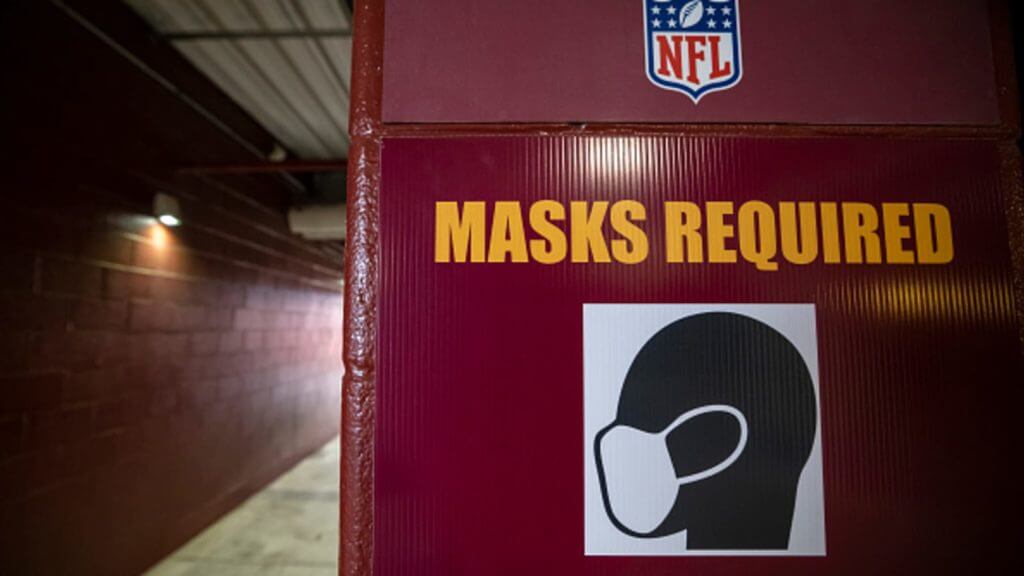 The major professional sports leagues in the U.S. are being forced to cancel a slew of games, alter COVID-19 protocols, and allow a once-shunned unvaccinated superstar to return to action because of a rash of COVID-19 cases amongst the players, despite being nearly 100% vaccinated against coronavirus.
Despite 94.6% of NFL players being fully vaccinated, there were 58 players who tested positive for COVID-19 between Nov. 28 and Dec. 11. NFL personnel are 100% vaccinated, but there were 50 cases in the same time period.
Cases have surged even higher this week, forcing the NFL to postpone three games in Week 15.
"The NFL hit a single-day high of 36 positive tests among players Monday," The Hill reported. "By Wednesday, the COVID-19 list grew to at least 90 players."
The Los Angeles Rams currently have 29 players who either tested positive for COVID-19 this week or were still on the reserve/COVID-19 list from last week, according to ESPN. The Cleveland Browns have 24 players on the reserve/COVID-19 list. The Washington Football Team have 23 players on the reserve/COVID-19 list, including starting quarterback Taylor Heinicke and backup Kyle Allen. – READ MORE