Complete coincidence? At least 7 large farm fires scorch U.S. in last 10 days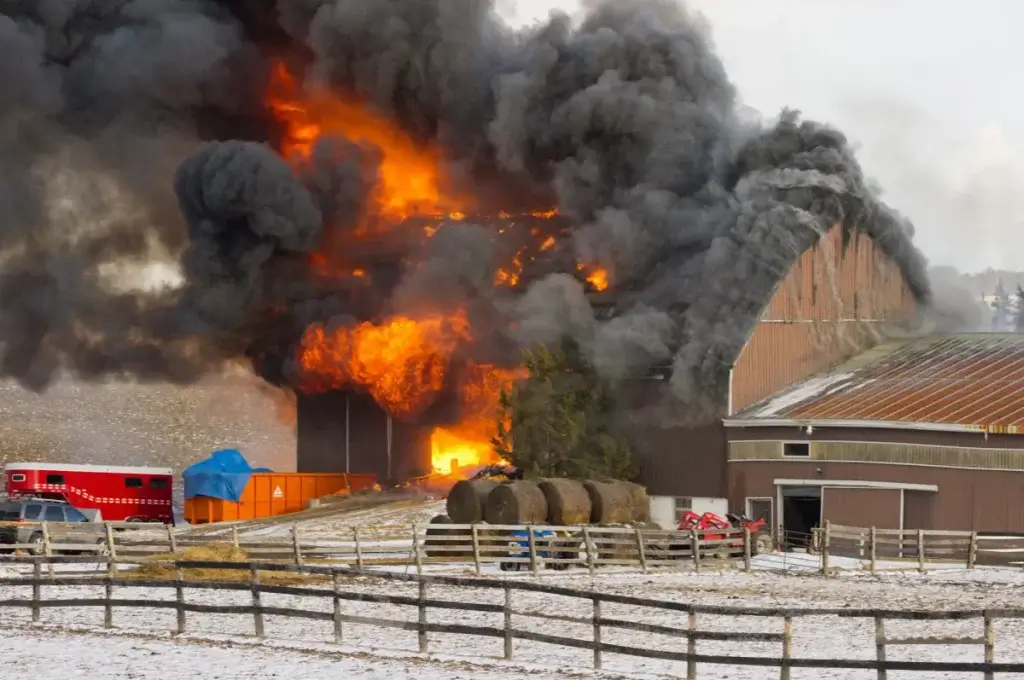 (6/8/22) There were seven major farm fires in the United States over a recent 10-day period.
In the big picture, they were for the most part relatively small-scale events. But with reports of so many fires at food production facilities, you can't help but notice.
Coincidence? It could be. But it does get your attention.
A barn in Hanover Township, Ohio, burned Monday. Officials initially were concerned that a person was in the burning structure but found no people or animals inside, according to the Butler County Journal-News.
Saturday was a North Smithfield, Rhode Island, horse farm fire. Thankfully, none of the 40 horses was injured, but it was the second fire at the site in two days – a blaze Thursday destroyed a horse ring, WJAR-TV in Providence reported.
Seven fires at six facilities between May 28 and Monday?
Of course, given the number of house and other fires around the country in a short amount of time, perhaps the farm incidents are no big deal, except, of course, for the affected property owners. – READ MORE