China Ready to Cash In with Monkeypox Test Kits and Vaccines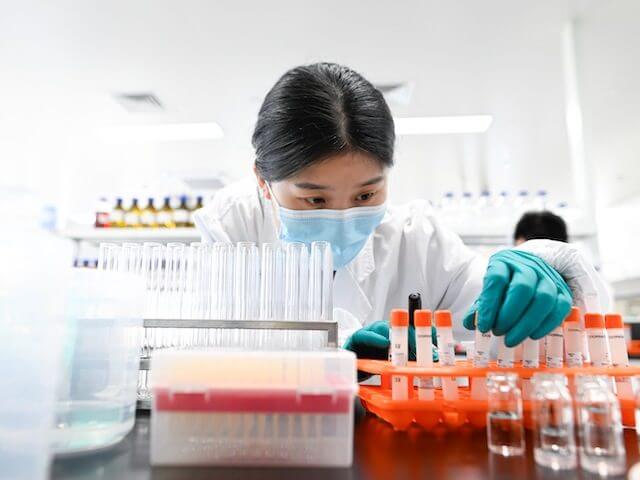 China's state-run Global Times on Monday boasted that Chinese companies are already prepared to cash in on monkeypox panic with nucleic acid test kits and vaccines.
"Several Chinese test kit makers reached by the Global Times on Monday said they have developed nucleic acid test kits for monkeypox, which can be quickly put into mass production and on the domestic market once approved by the government," the Chinese Communist newspaper reported.
"Meanwhile, experts pointed out that there are no technological problems in developing a vaccine against monkeypox and a rapid special review by China's drug administration could help the country develop the vaccine in roughly a year," the Global Times added.
China has not reported any monkeypox infections in the current outbreak, but Chinese social media is bubbling with conspiracy theories that the U.S. government weaponized the disease and is deliberately spreading it – theories built on the Chinese government's irresponsible blame-shifting allegations that America developed Chinese coronavirus — which originated in China — in a military lab. – READ MORE