California requiring teachers to get COVID vaccine or be tested weekly, first state in US to mandate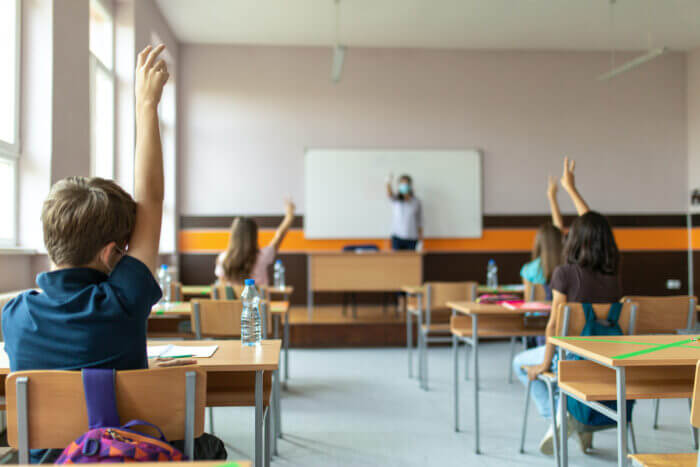 California Gov. Gavin Newsom on Wednesday announced a new rule requiring teachers to get a COVID-19 vaccine or be tested weekly for the virus, becoming the first state in the country to do so.
Educators must present either a physical or digital COVID-19 vaccine record card  – or a photo of a vaccine record card – starting on Thursday in order to teach in California public and private schools serving K-12 students, according to the California Department of Public Health (CDPH).
"To give parents confidence that their children are safe as schools return to full, in-person learning, we are urging all school staff to get vaccinated. Vaccinations are how we will end this pandemic," Newsom said in a Wednesday statement. "As a father, I look forward to the start of the school year and seeing all California kids back in the classroom."
More than 60% of Californians ages 12 and older are fully vaccinated, and more than 70% are partially vaccinated, though the state is currently seeing the fastest increase in COVID-19 cases with 22.7 new positive cases per 100,000 people each day, CDPH found.
More than 40% of the state's seventh- to 12th-grade students will be fully vaccinated by the start of the 2021 school year, according to CDPH.
"There's no substitute for in-person instruction, and California will continue to lead the nation in keeping students and staff safe while ensuring fully open classrooms," CDPH Director and State Public Health Officer Dr. Tomás J. Aragón said in a statement. "Today's order will help the state's continued efforts to increase vaccinations, similar to the orders encouraging state and health care workers and businesses to get vaccinated."- READ MORE