Boston Archdiocese Mandates Masks in Churches Despite Widespread Vaccinations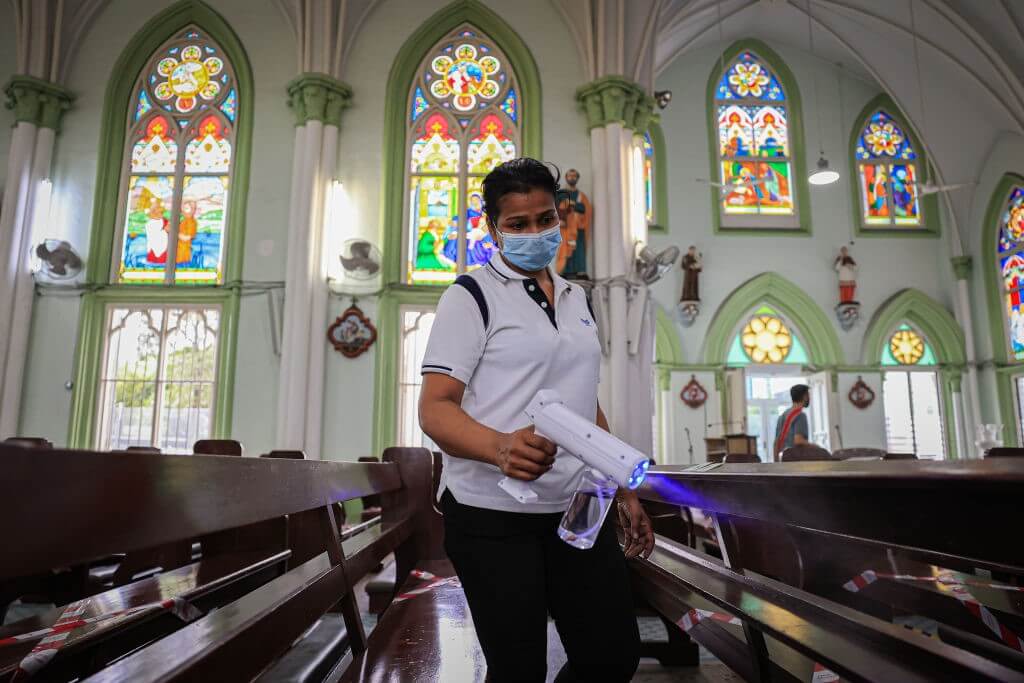 The Roman Catholic Archdiocese of Boston has mandated the wearing of masks for all church services, including weddings and funerals, despite a vaccination rate of nearly 90 percent.
The new mandate went into effect Saturday and will remain in force until January 17 in anticipation of greater church attendance during the Christmas holidays.
According to Johns Hopkins University, Massachusetts is currently experiencing fewer coronavirus-related deaths and hospitalizations than it did during the same period of 2020. There are currently 1,261 people hospitalized with the coronavirus in the state as opposed to 1,885 this same time last year.
At this time last year, Massachusetts was averaging just over 50 coronavirus-related deaths per day, whereas today that number is 33, a drop of 35 percent, Johns Hopkins revealed. – READ MORE