Biden's plan to alleviate fuel crisis? Dilute the fuel supply even more with corn needed for food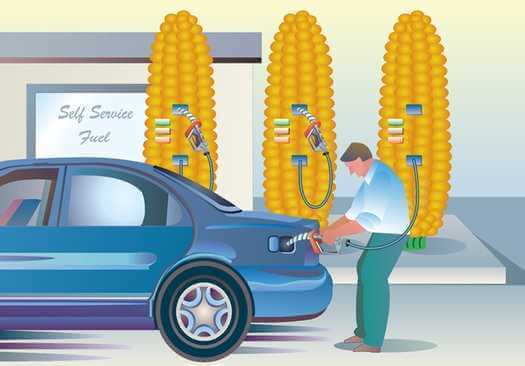 One could not have conjured up a more odious and counterproductive policy than taking 40% of our corn supply and using it to dilute our fuel, thereby increasing the cost of both food and gas. Yet not only has the Biden administration declined to repeal the ethanol mandate during this unprecedented period of inflation and supply shocks, he will increase ethanol use in a way that will further deplete gas mileage for many motorists and place a greater demand on corn, which is the antecedent to the entire chain of food costs, with prices approaching record highs,
Ever since the pathetic mandate was implemented in 2005 and expanded in 2007, oil refiners couldn't meet the arbitrary sum of billions of gallons of biofuels to blend into the nation's fuel supply, even if they wanted to. For 2022, the mandate stands at 36 billion gallons. It's not safe for engines to have a fuel blend of more than 10% ethanol, but for years the corn lobby was suggesting, in a quite self-fulfilling way, that the way to meet the mandate is by allowing more flexibility to blend "E15" all year round with no restrictions from the Clean Air Act. The real solution, though, is to abolish the original mandate.
Ideally, we should offer "E0." We should repeal the mandate, which will save independent refiners, alleviate the artificial demand on corn prices and land use, and enjoy more miles per gallon of unadulterated fuel. Instead, the Biden administration has chosen to allow gasoline that uses a 15% ethanol blend, which is typically banned during the summer, to be sold throughout this year. Liberal Republicans like Iowa Sen. Chuck Grassley always pointed to the right to choose and be free to sell E15, but he and the corn lobby forget that we should be free to choose zero ethanol, and oil refiners shouldn't be forced to blend it into the mix. If Grassley and his lobbyists want ethanol, they are welcome to blend E99 with their own refineries and sell it to people who want it without government intervention. – READ MORE