Biden Says Job Growth Might Plunge By Two-Thirds As Economy 'Transitions'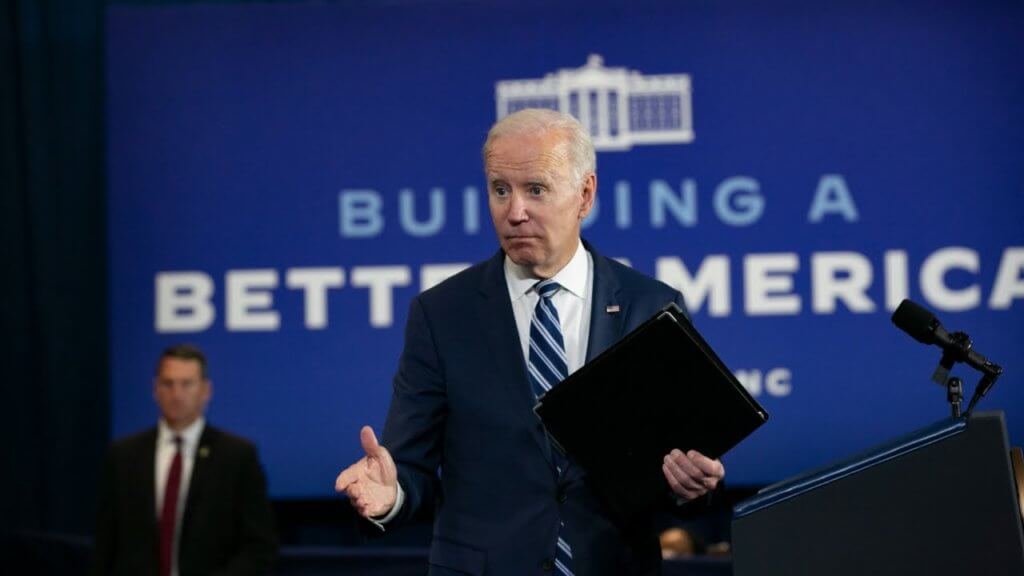 President Joe Biden said job creation in the U.S. could drop significantly over the coming months as Americans increasingly struggle to make ends meet amid soaring inflation and skyrocketing gas and food prices.
In an op-ed piece in The Wall Street Journal, Biden put much of the blame on Russian President Vladimir Putin's invasion of Ukraine.
"The global economy faces serious challenges. Inflation is elevated, exacerbated by Vladimir Putin's war in Ukraine. Energy markets are in turmoil. Supply chains that haven't fully healed are causing shortages and price hikes," Biden wrote.
"Americans are anxious. I know that feeling. I grew up in a family where it mattered when the price of gas or groceries rose. We felt it around the kitchen table. But the American people should have confidence that our economy faces these challenges from a position of strength."- READ MORE