Biden Releases 118K Border Crossers into U.S. in April, Exceeding Population of His Hometown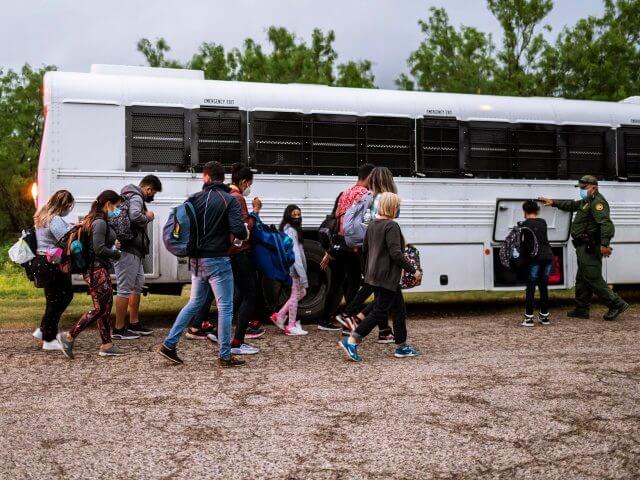 President Joe Biden's Department of Homeland Security (DHS) released nearly 118,000 border crossers and illegal aliens into American communities in the month of April, federal data shows.
New court filings by Biden's DHS reveal that the agency released a foreign population larger than the resident population of Biden's hometown of Scranton, Pennsylvania. Scranton has a population of less than 77,000 residents.
The filings note:
For the month of April 2022, DHS reported that the total number of applicants for admission under Section 1225 released into the United States, paroled or otherwise, was 117,989, a figure reflecting CBP's 110,207 total releases across all categories for the month of April 2022 … combined with ICE's 7,782 total releases of noncitizens transferred to it from CBP following their application or encounter at the southwest border for the month of April 2022. [Emphasis added]
The figure comes after Biden's DHS released more than 80,000 border crossers and illegal aliens into the United States interior in March. – READ MORE