Biden Claims Legislative Deal On His Agenda Won't Raise Taxes On People Making Less Than $400K; Report Says Otherwise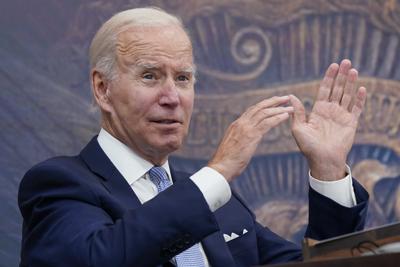 President Joe Biden claimed over the weekend that the so-called Inflation Reduction Act of 2022 would not raise taxes on those making less than $400,000 per year, but a non-partisan organization that crunched the numbers says it will.
"The Inflation Reduction Act of 2022 will lower health care costs for millions of Americans," Biden claimed in a tweet Sunday afternoon. "And, for the first time in a long time, make the largest corporations pay their fair share without any new taxes on people making under $400,000 a year."
Republicans on the Senate Finance Committee released data Saturday from the nonpartisan Joint Committee on Taxation (JCT) that showed that taxes will increase in calendar year 2023 for everyone under the plan except those making between $10,000 and $30,000 per year.
Those making under $10,000 will see a .3% increase in their federal taxes; those making between $30,000 and $75,000 will see a .1% increase; those making between $75,000 and $100,000 a .2% increase; those making between $100,000 and $500,000 a .3% increase; those making between $500,000 and $1,000,000 a .5% increase; and those making over $1,000,000 a year will see a .6% increase, according to the JCT. – READ MORE