Barack Obama and Anthony Fauci Surprise Children at School to Promote Coronavirus Vaccine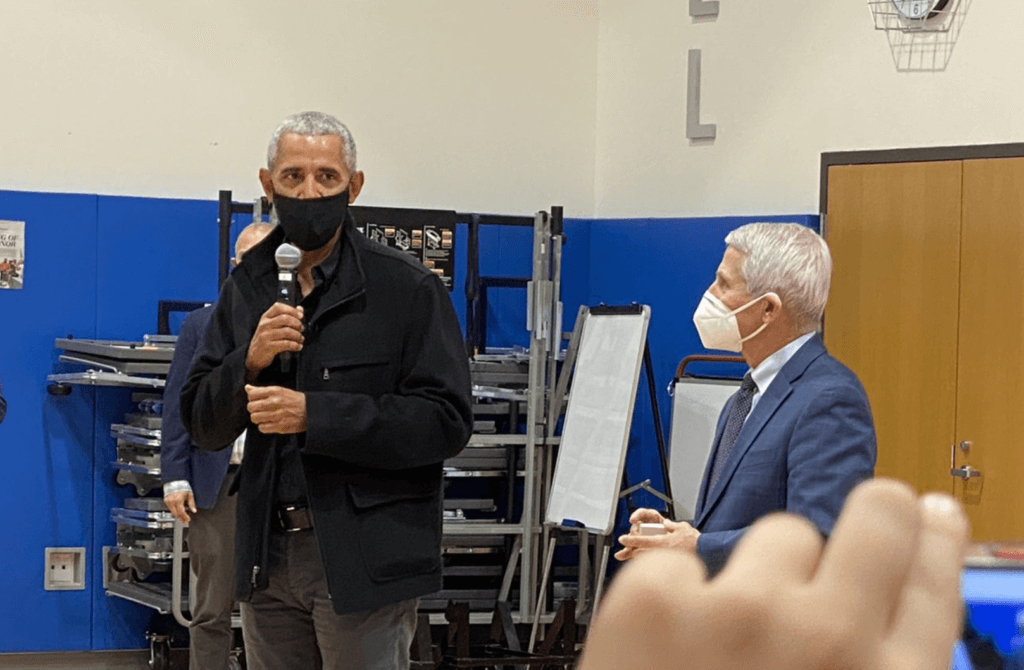 President Barack Obama and Dr. Anthony Fauci teamed up on Tuesday afternoon to visit elementary school children in Washington, DC, urging them to get vaccinated against the coronavirus.
Obama and Fauci surprised the children at Kimball Elementary School in Southeast Washington, DC.
Children were getting vaccinated in the gym, as the former president spoke to the children about the coronavirus vaccine while wearing his mask. A masked Dr. Fauci stood next to him and also spoke.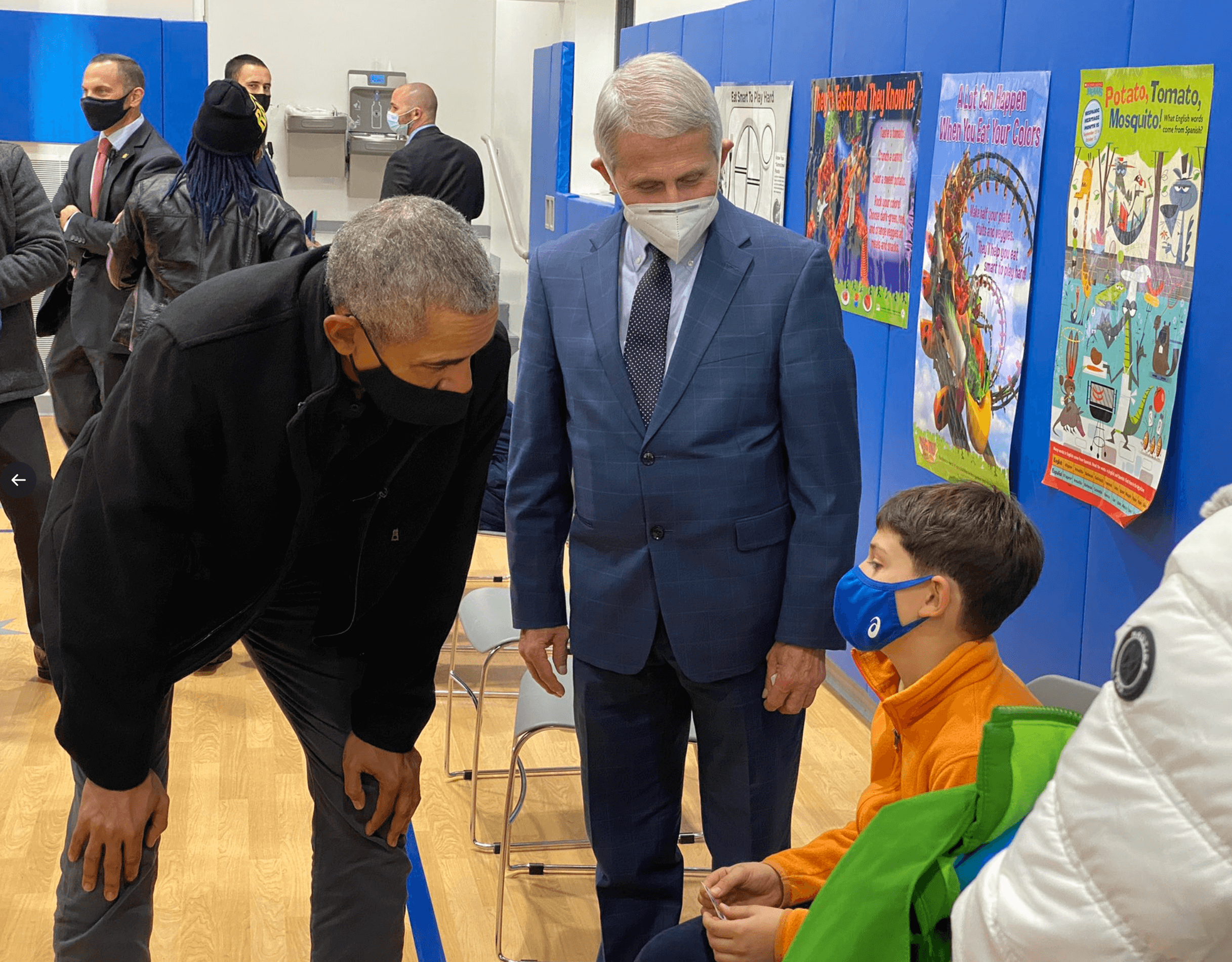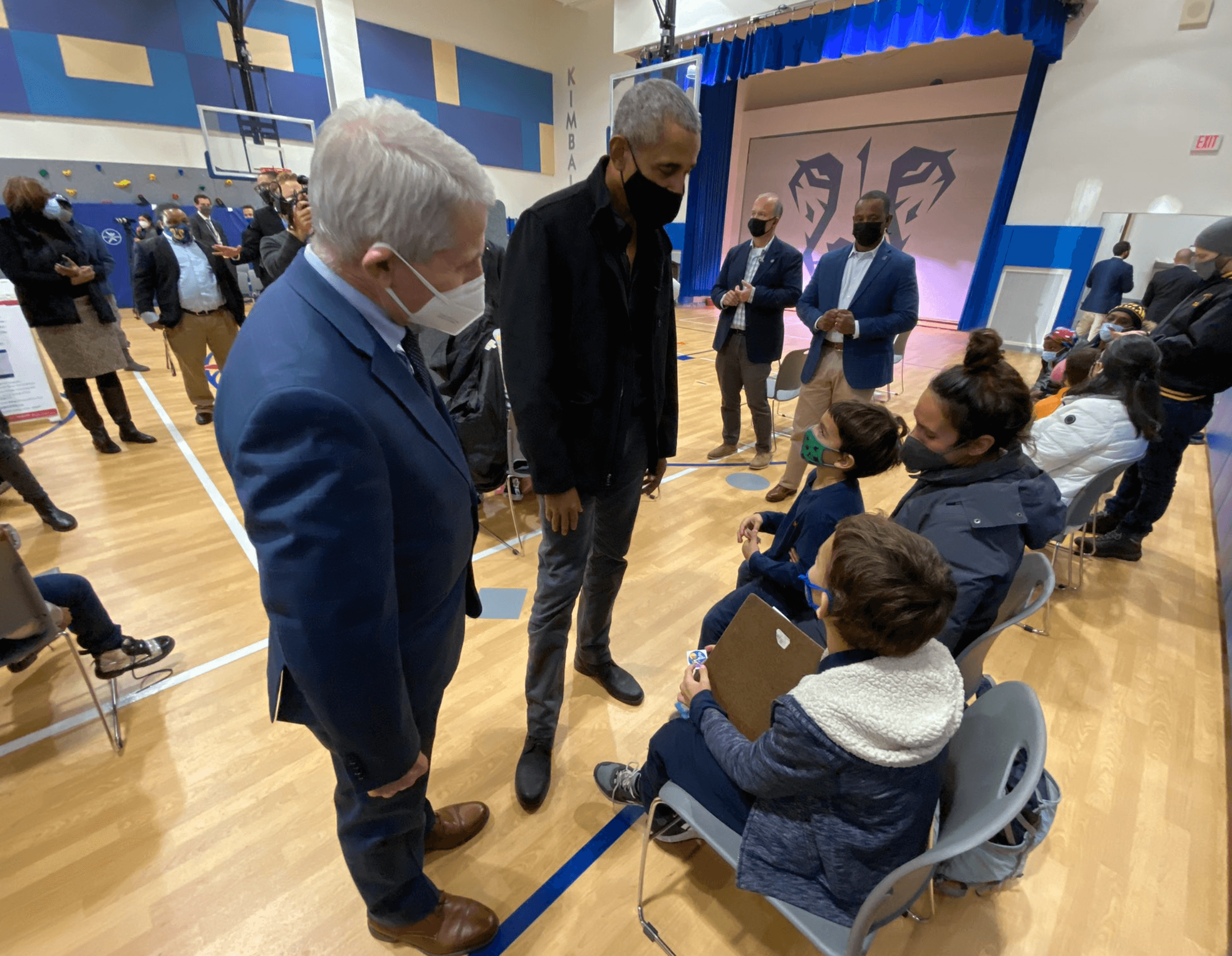 The Teddy Roosevelt baseball mascot for the Washington Nationals joined the pair, wearing a giant red mask as he watched children get vaccinated. – READ MORE