Aviation Groups Have Complained for Years About the Outdated FAA Alert System That Crashed Today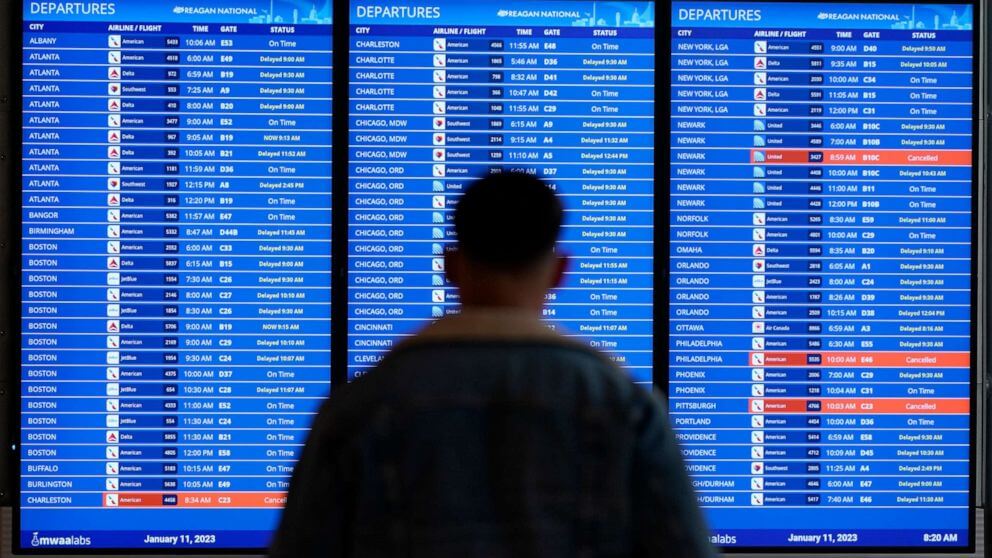 Critics say the NOTAM system creates safety hazards by overloading pilots with hard to read and superfluous information while failing to alert them to real hazards.
When a mix of bad weather and an outdated crew-tracking system caused a meltdown last month at Southwest Airlines, forcing the cancellation of thousands of flights, White House Press Secretary Karine Jean-Pierre was unflinching in her criticism of the airline.
(…)
Late Tuesday, the Federal Aviation Administration's (FAA) Notice to Air Mission (NOTAM) system—which informs pilots of breaking flight information—crashed, leading the agency to delay all domestic flight departures this morning.
The Associated Press, relying on FlightAware data, reports that some 7,000 flights were delayed and over 1,000 were canceled, causing the usual traveler misery. The Wall Street Journal reported this afternoon that corrupted data on a backup NOTAM system delayed getting the alert system back online.
The FAA has not disclosed the precise cause of the NOTAM outage. Jean-Pierre has also been pretty tight-lipped, saying only that the problem didn't appear to result from a cyberattack and that the Department of Transportation (DOT) would investigate. The fact a federal agency failed travelers went unmentioned. – READ MORE