Averaging One COVID-19 Death Per Day, D.C. Declares State Of Emergency And New Mandates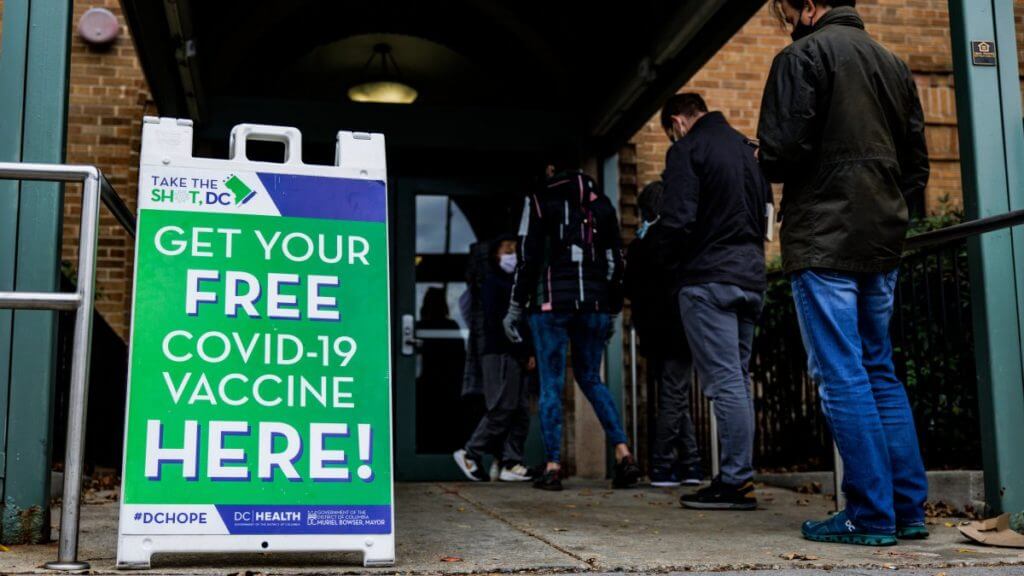 Washington, D.C., Democratic Mayor Muriel Bowser declared a "state of emergency" for the nation's capital on Monday morning, citing rising COVID-19 cases and the Omicron variant as the basis for the decision. But a look at the data shows that while cases might be rising, there isn't any indication that the average number of deaths per day is increasing amidst the surge.
As part of the declaration, city employees will have to be fully vaccinated — including a booster shot — and can no longer choose to be tested to prove they do not have coronavirus, Fox 5 reported:
D.C. Mayor Muriel Bowser has reinstated the city's mask mandate and has expanded the District's vaccine requirements as part of a State of Emergency she declared Monday as COVID-19 cases surge nationwide due to the highly contagious omicron variant.

Bowser said D.C. will reinstate the citywide indoor mask mandate at 6 a.m. Tuesday and will keep it in place through January 31. The Mayor has also expanded the District's vaccine mandate for D.C. Government works to include the booster shot. Bowser also said workers will no longer have the 'test out' option available.
As part of her announcement, the mayor tweeted that "It is critical that all eligible people are getting vaccinated and boosted." – READ MORE