As Not Seen on the BBC: Thousands March Against Vaccine Passports, Medical Coercion in London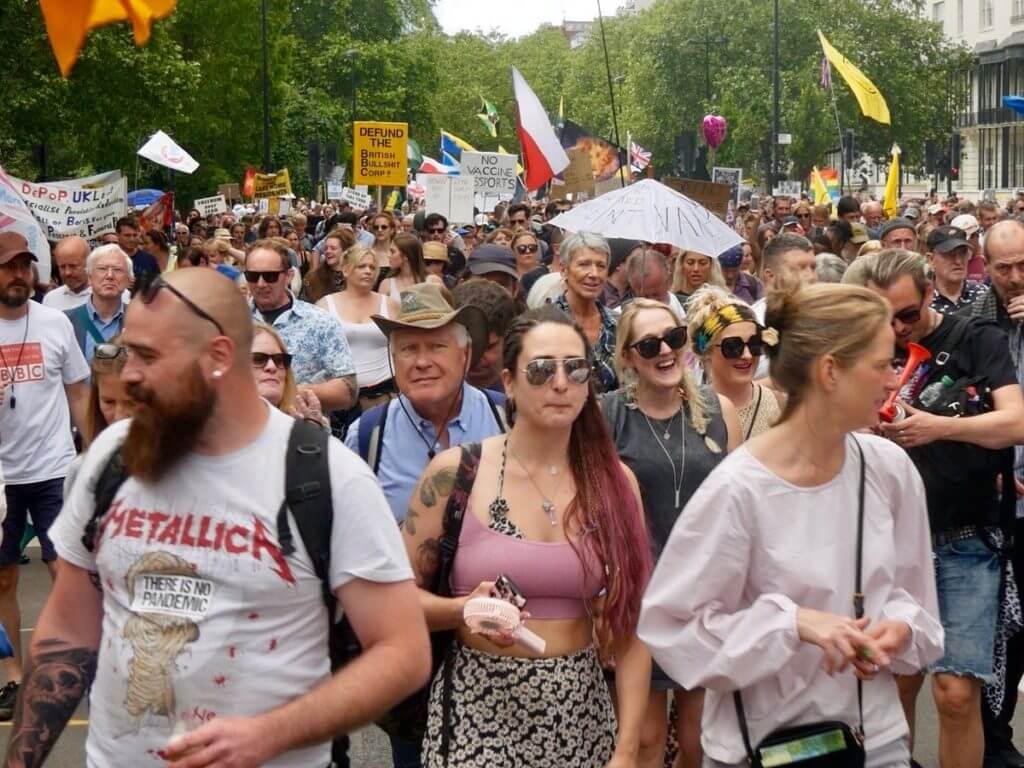 Thousands of protesters took to the streets of London on Saturday, demanding that the government does not implement the proposed vaccine passport system.
Gathering in Hyde Park, demonstrators marched throughout Central London, crossing the River Thames and culminating at Clapham Common.
Protesters were seen carrying placards reading "Big Pharma Loves You", "Vaccines, a Choice Not a Passport", "Media is the Virus", and "Hands Off Our Kids".
Towards the end of the protest, London's metropolitan police were filmed by Breitbart London forcibly arresting one of the protesters.
A witness to the police action remarked: "Extinction Rebellion can do what they want, block off Central London, they can sit there for hours and nothing but a couple of people come to Clapham Common and… this is what happens".
As he was being dragged into a police van, the arrested man shouted out: "Disgrace, traitors, criminals, we are peaceful, they are violent. As ever, bribed traitors."
In total, four arrests were made throughout the day, however, none of the arrests were made at various protests from the climate change extremist group Extinction Rebellion (XR) happening at the same time.- READ MORE