As Chicago Public Schools Reopen In-Person, Nearly 100,000 Students Might Not Show Up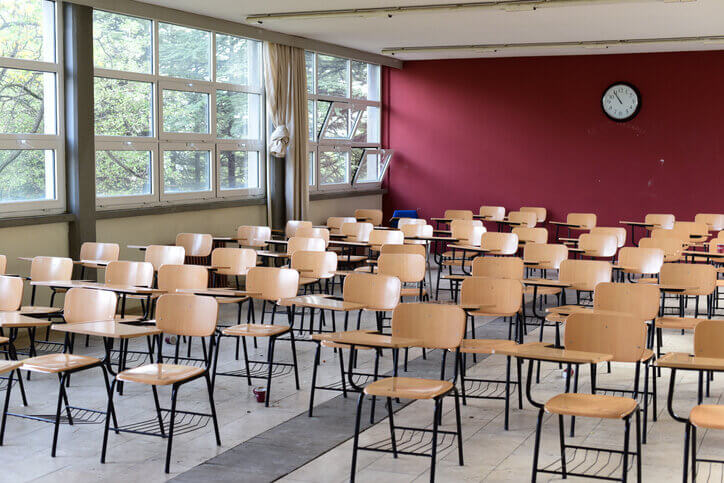 As Chicago Public Schools (CPS) plan to reopen all 638 schools for in-person classes in the fall, 80,620 students are deemed to have medium risks of not coming back, according to CPS's analysis of attendance rates.
These students were chronically absent during the last school year, when CPS pushed for citywide online learning amid the pandemic. Another 17,661 students who attended few or no classes are deemed at high risk, according to CPS director of family and community engagement Kareem Pender at a community engagement forum on Aug. 10.
The three grades with the biggest numbers of high-risk students are 9th grade, 10th grade, and 11th grade; at 2,258, 2,060, and 1,719 respectively.
To get them back, CPS asks schools and community organizations to canvass neighborhoods, make phone calls to students' homes, and visit student homes in person. The CPS has about 340,000 students system-wide.
"We cannot afford to lose one student," Michele Clark High School principal Charles Anderson told The Epoch Times, "We are going to find them." Anderson asked his security guard, behavioral health team members, and counselor to find high-risk students at their homes. He declined to share details about those visits.
According to the most recent data published by CPS, Michele Clark has one of the highest truancy rates among CPS schools: One out of three Michele Clark students skipped virtual classes between March 8 and 12. – READ MORE