Andrew Cuomo's name signed by aide, not him, on 2019 harassment training form: report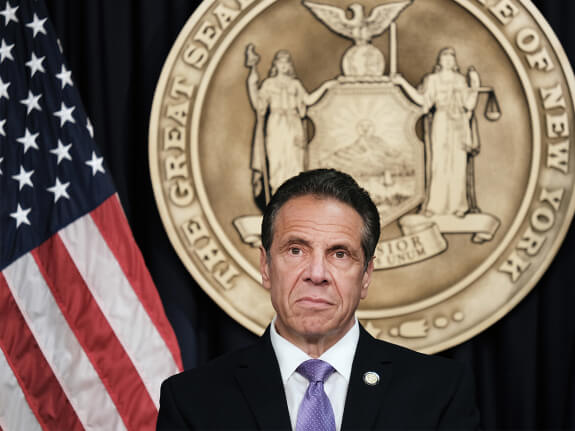 In 2018, New York Gov. Andrew Cuomo signed into law a bill requiring all employers in the state to offer annual training to employees on workplace harassment issues.
But an October 2019 "attestation" form, which claims the governor underwent such training himself, includes the handwritten name "Andrew Cuomo" and a scrawled signature at bottom – both written by an aide, not Cuomo, a report says.
The use of an aide to sign the form on the governor's behalf raised the question of whether Cuomo really participated in the harassment training program, The Journal News of New York state's Lower Hudson Valley region reported.
The newspaper's report emerged following a New York Post story this week claiming Cuomo had skipped work Wednesday to work on a strategy for salvaging his political career, and coincided with an Albany (N.Y.) Times Union story on Friday, claiming that Cuomo's most trusted advisers, past and present, have worked on plans for Cuomo to fight off the sexual harassment allegations against him. – READ MORE