What's Inside Democrats' 'For the People' Bill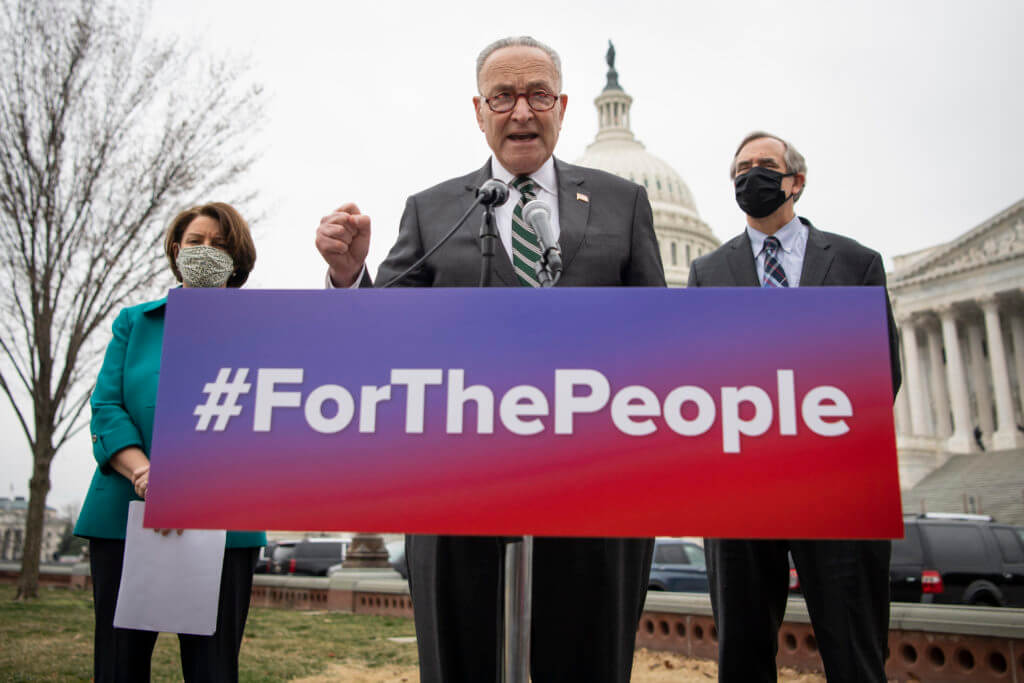 Sen. Chuck Schumer (D-N.Y.) indicated before Congress went on recess that Sen. Jeff Merkley's (D-Ore.) election reform "For the People" Act would be the top priority for congressional Democrats upon their return. This comes after Sen. Ted Cruz (R-Texas) successfully blocked debate on the bill earlier this month. In the evenly divided Senate, Democrats will have a tough battle to pass the legislation as Republicans stand together in unanimous opposition to the bill.
Here are some of its key provisions.
Congressional Superiority Over States
The bill begins with a legal justification of its use of power, saying "Congress finds that the Constitution of the United States grants explicit and broad authority to protect the right to vote, to regulate elections for Federal office, to prevent and remedy discrimination in voting, and to defend the Nation's democratic process." In other words, Congress finds that it has the power to regulate federal elections and override state legislature's prerogative on the establishment and maintenance of voting laws where they conflict with Congress' vision.
As constitutional backing for this claim, the bill points to Article 1, Section 4 of the Constitution which gives states the right to determine the "time, place, and manner" of elections but gives Congress the right to "make or alter" the election laws of each state.
Further, the bill points to the Equal Protection Clause in the 14th Amendment. On grounds of alleged voter suppression of minorities, the bill references the 15th Amendment's prohibition against denying the right to vote on account of race.
Four Social Security Digits Maximum
The bill forbids states from asking for more than the final four digits of a voter's social security number. While only a handful of states still ask for more than the final four digits, some government research indicates that providing a full social security number can help to reduce duplicate registrations within a town or a state. – READ MORE