Was 'Justice For J6 Rally' A Set-Up Or A Psy-Op?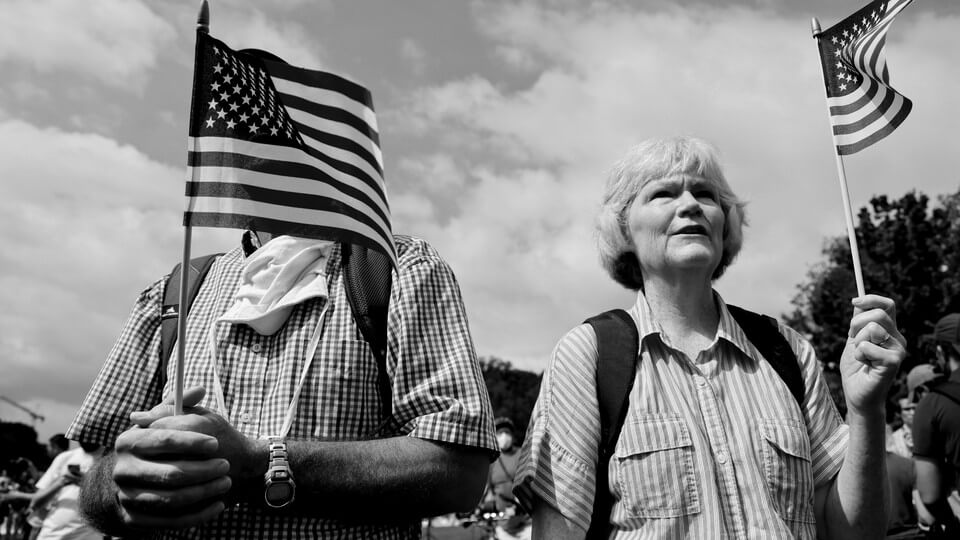 A few dozen protesters showed up to last weekend's "Justice for J6" rally in Washington DC, but that did not stop the authoritarian Washington Beltway establishment from spending millions to again turn the area into a fortress, complete with a militarized Capitol Hill Police force and an army of undercover FBI agents.
The protesters were easily outnumbered by reporters desperate for another "insurrection" story and by police officers who looked like they were ready for military combat.
Of the reported four people arrested at the event, one turned out to be an undercover FBI agent who was then escorted to "safety" by police after showing his badge.
"Are you undercover?" the officers asked the masked man, who gave them a badge.

I guess not anymore. pic.twitter.com/EBBx0e8Ucd

— Ford Fischer (@FordFischer) September 18, 2021
As conservative commentator Dinesh D'Souza Tweeted, the comedy of the event was that "there were so many undercover cops they were arresting each other by accident."
Earlier, former President Trump warned that the rally was a set-up by an FBI, Homeland Security Department, and Capitol Hill Police Department eager for more trophies in their war against "insurrectionists." He advised people to avoid the event and it appears their advice was taken.
They did not get their "Second Insurrection." In fact, as we know from the FBI itself, they did not even get their First Insurrection. Though the Left elites continue to use that term, the FBI affirmed last month that there was no organized plan among the January 6th protesters to overturn the presidential election. – READ MORE