Vaccines for Kids Likely to Get Green Light in Upcoming School Year: Surgeon General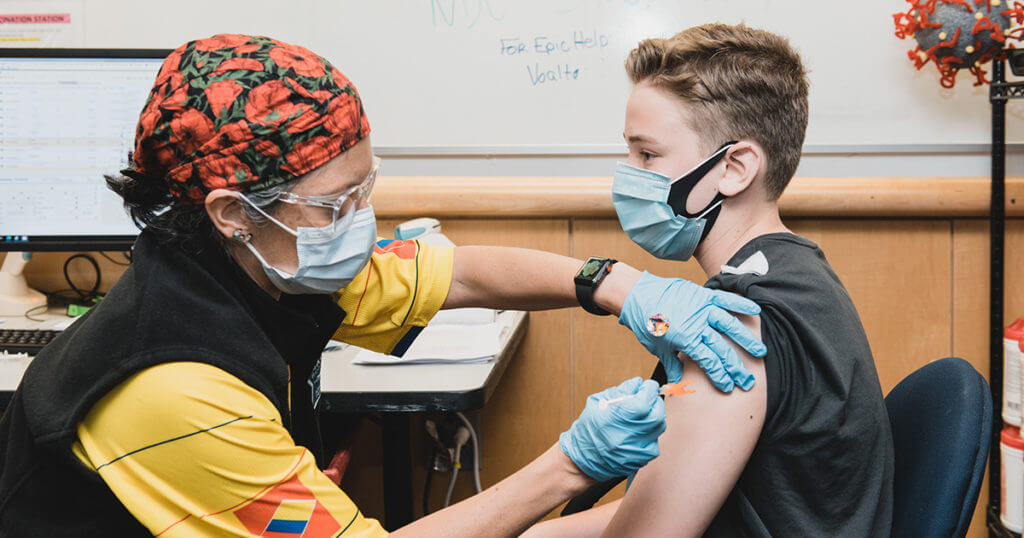 U.S. Surgeon General Dr. Vivek Murthy has said he believes it's likely that a COVID-19 vaccine for children under 12 will be given emergency use authorization during the next school year.
Murthy made the remarks during an appearance on the "Skimm This" podcast.
"What are the odds that a vaccine for kids under 12 will be approved during the next school year?" Murthy was asked as part of the podcast's "lightning round."
"I think the odds are high," Murthy responded.
COVID-19 vaccines currently aren't available for children under the age of 12 in the United States. However, Pfizer said in a statement in June that it was beginning to test its mRNA vaccine in a larger group of children under the age of 12 after selecting a lower dose of the shot in an earlier stage of the trial.
A Pfizer spokesperson said at the time that the company expects data from 5-to-11-year-olds in September and would likely ask regulators for emergency use authorization later that month. Data for children 2 to 5 years old could arrive soon after that, the spokesperson said.
The company also said it's testing a dose on children in the 6-month to 2-year-old age group and expects to have that data sometime in October or November. – READ MORE