Vaccine Passports Passed in Welsh Parliament by One Vote After Tory Couldn't Log in to Zoom Chat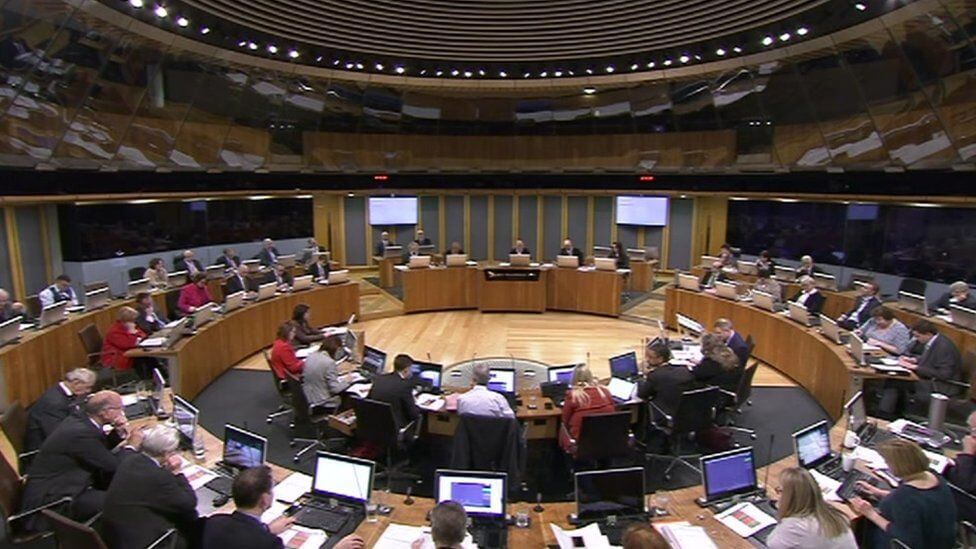 The Welsh assembly has passed the implementation of vaccine passports by one vote, apparently on a technical glitch because a Conservative Member of the Senedd could not log in to the Zoom call to oppose the measures.
The left-wing Labour government only controls half of the seats in the Welsh assembly, the Senedd, and was expected to lose Tuesday night's vote on introducing vaccine passports in the Celtic country in a draw, according to local reports.
However, Conservative MS Gareth Davies, who was set to vote against the measures along with the anti-identity card Liberal Democrats and Welsh nationalist Plaid Cymru, could not log in to the Zoom call to cast his vote, according to regional newspaper the South Wales Argus.
Despite the pleas of fellow Conservative MS Darren Millar that there was "one member still desperately trying to get into Zoom", the vote went ahead, with Presiding Officer Elin Jones saying: "No — we have made every opportunity possible for that member to get in."
According to The Telegraph, Ms Jones claimed Mr Davies could not be contacted, while the Conservatives maintained the member was not absent for the vote but was experiencing "technical difficulties" logging in. – READ MORE