Vaccine mandates for students opposed by 7 out of 10 parents, poll finds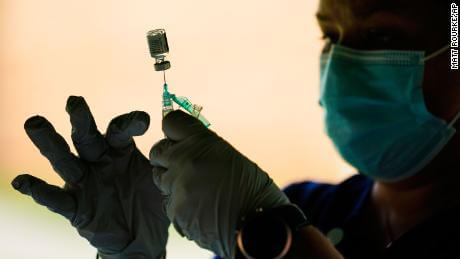 Nearly seven in 10 parents with children under age 18 do not believe there should be a vaccine mandate for students, a new poll found.
Asked if students in grades K-12 should be required to take the COVID-19 vaccine once eligible for the shot, 68% of respondents that have children under 18 said they do not believe the vaccine should be mandatory, according to a Quinnipiac University Poll released Wednesday.
Only 30% of respondents with children under 18 agreed that the shot should be mandatory, the poll found.
But the opinions of parents differed significantly from the overall population, with 52% of respondents overall saying the vaccine should not be mandatory for students once they are eligible, compared to 44% who said it should be a requirement.
The poll also showed that Americans now disapprove of President Biden's handling of the COVID-19 pandemic overall, with 48% of respondents saying they approve of the president's handling of the pandemic compared to 50% who say they disapprove. – READ MORE