University of Virginia Disenrolls Hundreds Of Students Who Didn't Comply With COVID-19 Vaccine Requirement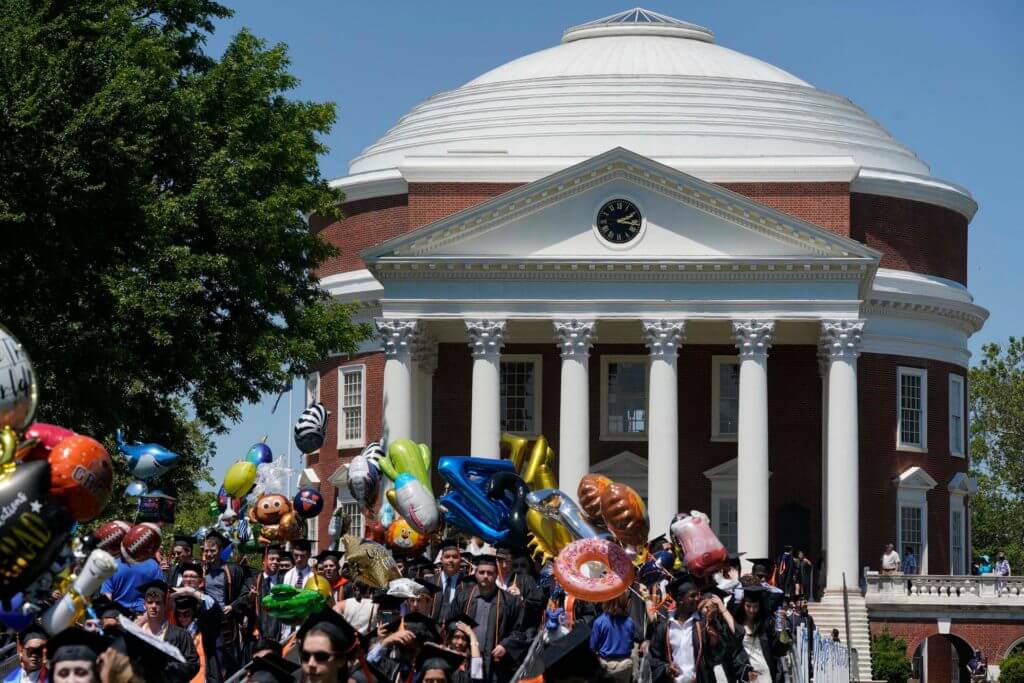 The University of Virginia (UVA) removed hundreds of students from its enrollment list after they failed to update their status saying they had received the COVID-19 vaccine.
The Virginian-Pilot reported that UVA disenrolled 238 students for not complaining with the school's COVID-19 vaccine requirement, though it does appear the majority of those disenrolled were not currently enrolled in fall courses. The outlet reported that just 49 of the disenrolled students were enrolled in fall courses. UVA spokesman Bryan Coy told the outlet that "a good number" of the students who had been disenrolled "may not have been planning to return to the University this fall at all."
Coy added that the students were disenrolled after "receiving multiple reminders via email, text, phone calls, calls to parents that they were out of compliance and had until yesterday to update their status."
More from the Pilot:
Disenrolled students can reenroll if they comply with U.Va.'s vaccine requirement or file an exemption by Aug. 25. They can also return during the spring semester, provided they are vaccinated or exempt by then.

Students had until Wednesday to either show proof of vaccination or file an exemption.

U.Va. granted 335 permanent vaccine waivers for students with religious or medical exemptions. The university also granted 184 temporary vaccine waivers for students who couldn't get vaccinated due to their summer living situation but intend to get a vaccine once on campus.
Students who are granted exemptions must take a weekly COVID-19 test and wear a mask indoors and outdoors. – READ MORE