U.S. Prepares To Take 'Tens Of Thousands' Of Refugees As Afghanistan Collapses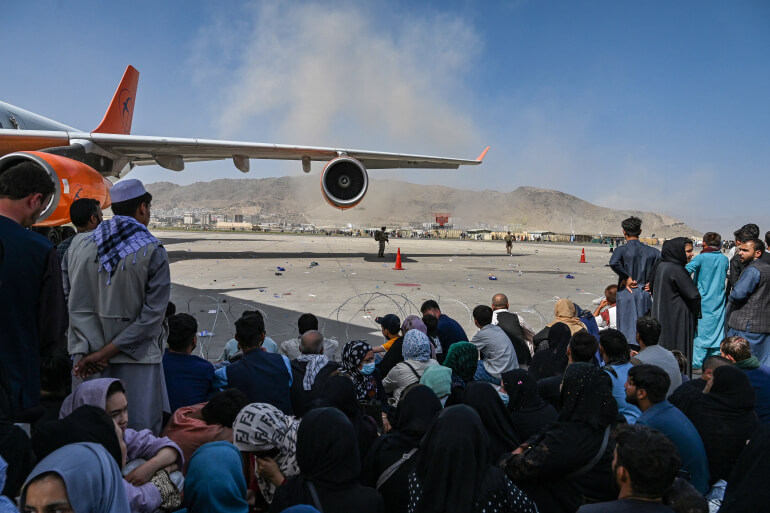 The Department of Defense (DOD) is preparing American military bases to house thousands of Afghan refugees.
The DOD is preparing to rescue up to 30,000 Afghans with special immigrant visas, or SIVs, and house them in military bases in the U.S. such as Fort McCoy in Wisconsin and Fort Bliss in Texas, according to Fox News.
"We want to have the capacity to get up to several thousand immediately, and want to be prepared for the potential of tens of thousands," Pentagon spokesman John Kirby said. "Bliss and McCoy have the capability right now – and what's advantageous is with a little bit of work, they could increase their capacity in very short order."
"Once we get more airlift out of Kabul, we're going to put as many people on those planes as we can. There will be a mix, not just American citizens, but perhaps some Afghan SIV applicants as well," he continued. "We're going to focus on getting people out of the country, then sorting it out at the next stop. It's not going to be just Americans first, then SIV applicants. We're going to focus on getting as many folks out as we can."
The United States has taken control of air traffic control at Kabul's Karzai International Airport as it evacuates U.S. embassy personnel from Afghanistan. The U.S. abandoned its embassy on Sunday as the Taliban took control of Kabul, Afghanistan's capital city, and the Afghan government.- READ MORE