U.S. Begins Pulling Out Of Afghanistan After Biden Rejects Extending Deadline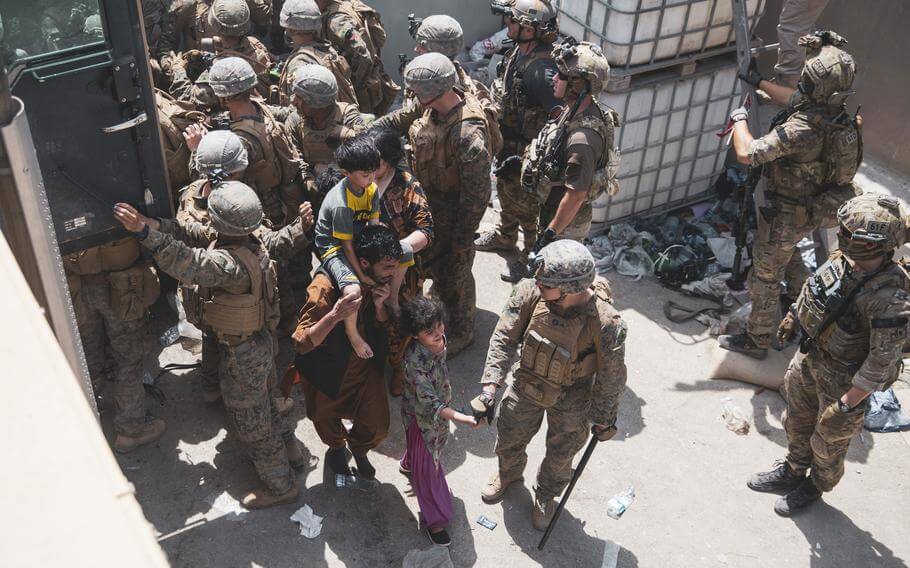 The U.S. has begun pulling troops out of Afghanistan in preparation for all forces to exit the country by August 31, President Joe Biden's self-imposed deadline for departure.
Biden decided on Tuesday against extending the deadline to make room for further evacuations as necessary, rebuffing calls from U.S. lawmakers as well as international leaders. Defense officials told CNN that the decrease in troop presence will not have an impact on the ongoing evacuation operation.
"So far, the reduction does not affect the mission," an official said. "If you can have a smaller mission set and still conduct the mission, then you can reduce your footprint and reduce your risk."
Biden decided to keep to his August 31 deadline after the Taliban threatened against pushing back the evacuation timeline. As The Daily Wire reported:
Biden's decision risks pulling out U.S. forces before all American citizens and U.S. allies are evacuated from the country, now under Taliban control. The president's decision comes after the Taliban threatened "consequences" against the U.S. if it failed to meet the August 31 deadline.

"Biden made the decision mindful of the security risks in remaining the country longer, the official said, and he has asked for contingency plans in case he determines at a later date the US needs to remain in the country for longer," CNN reported.
The Taliban declared that moving the pullout date was a "red line" over the weekend after Biden suggested leaving U.S. forces on the ground after August to facilitate evacuation operations. – READ MORE