Tyson Employees Walk Off Job To Protest Vaccine Mandate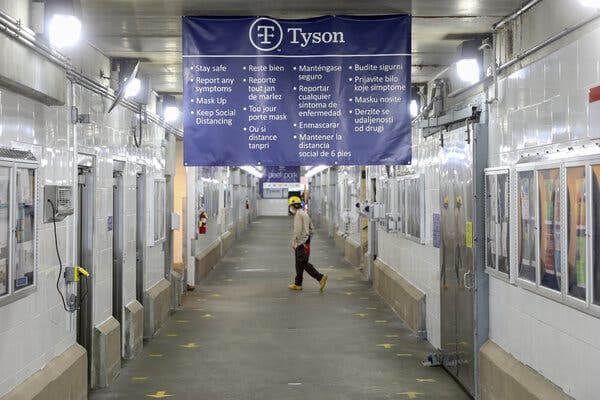 A group of around a dozen Tyson Foods employees in West Tennessee took to the streets of Newbern on Wednesday to protest the company's new vaccine mandate.
The employees say they're risking their jobs to fight against the recent corporate decision to require all employees to take the Covid-19 vaccine, according to KFVS12.
While nobody from the group would speak on camera to news crews – citing their employment agreements, one local business owner spoke on their behalf.
"Nobody wants to be pressured to do anything, especially to their own body, that they don't want to do," said Jill Blessing. "For Tyson to actually say, hey, get the shot or you lose your job, and some of these people, I talked to a girl who has worked here 30 years. And that's a huge thing to put on somebody when that's their livelihood."
Around 650 people work at this particular plant.
Employees at Tyson Foods protest the company's Covid vaccine mandate. pic.twitter.com/b60rLJJUwK

— Election Wizard (@ElectionWiz) August 12, 2021
One woman, Tristin Garland, says two family members work at two different Tyson locations and are at risk of losing their jobs over the vaccine.
"It's been very stressful for all of us," said Garland. "I am a nurse and have seen the good and bad due to this vaccine. And trying to decide between your beliefs, when you are so unsure, or keeping your job of 25 years has just been miserable for us."- READ MORE