Twitter: Taliban Can Stay on Platform, as Long as They Don't Get too Violent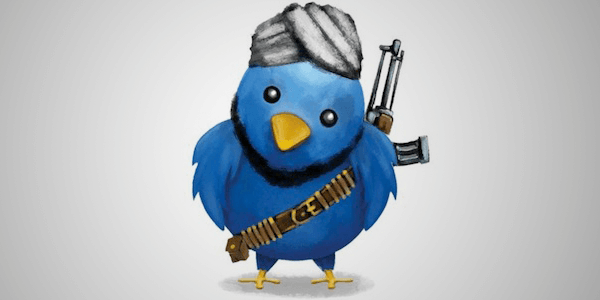 Twitter said in a statement on Tuesday that the Taliban will be allowed to stay on its social media platform, as long as they don't get overly violent. The company claims it will "proactively enforce our rules" but stopped short of saying it would blacklist the Taliban, as Facebook did today.
After receiving inquiries about whether Taliban spokesman Zabihullah Mujahid will be banned from Twitter in the wake of the terrorist group seizing control of Kabul last weekend, a spokesperson for the company released a statement informing the media that the Taliban will remain on the platform while Twitter "proactively" enforces its rules.
"We will continue to proactively enforce our rules and review content that may violate Twitter rules, specifically policies against glorification of violence, platform manipulation and spam," a Twitter spokesperson told CNBC.
"The situation in Afghanistan is rapidly evolving," the spokesperson added. "We're also witnessing people in the country using Twitter to seek help and assistance. Twitter's top priority is keeping people safe, and we remain vigilant."
Despite Twitter's position on the terrorist group, Facebook has banned all Taliban accounts from its main platform, Instagram, and WhatsApp under its "Dangerous Organization" policy.- READ MORE