'Trying To Avoid A Florida': Waukesha Condo Evacuated Due To 'Imminent Threat Of Collapse'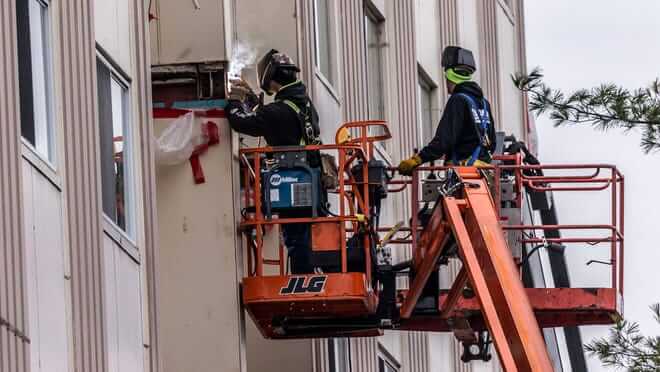 A Wisconsin condo has been evacuated after authorities declared that there was an "imminent threat of collapse" for the building.
Residents evacuated the six-story building in Waukesha, Wisconsin on Thursday evening following analysis by engineers that it was structurally unsound and might collapse soon. The order to evacuate Horizon West Condominium Building was by Fire Chief Steve Howard.
One officer who aided in the evacuation noted that they took action to "avoid" the tragedy in Surfside, Florida, where nearly 100 people died after a 12-story condo building partially collapsed in the middle of the night.
"We're trying to avoid a Florida," said Waukesha Police Lt. Kevin Rice, according to the Associated Press.
The determination to evacuate on Thursday evening was based on "deteriorating structural conditions" found by independent evaluation, said the city. – READ MORE