Trader Joe's Employees Say They Were Fired for Signing Affidavits Over Mask, Vaccine Policies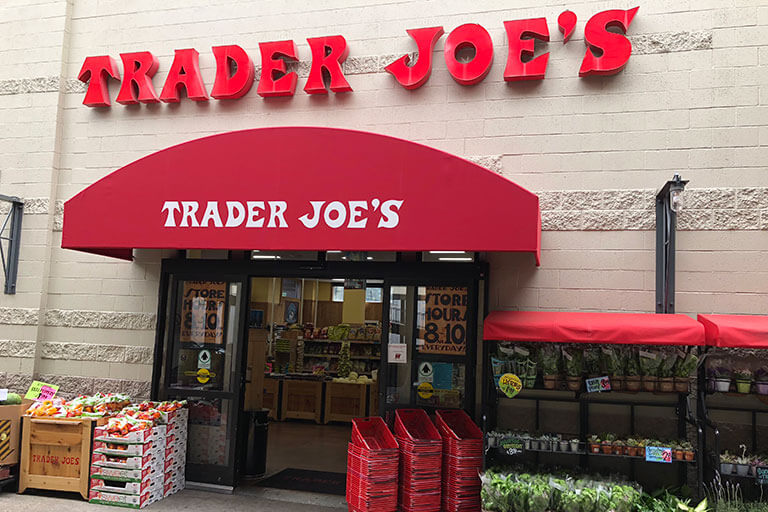 Trader Joe's grocery store has been accused of firing four of six employees who signed separate affidavits alleging the company broke more than a dozen laws in its treatment of unvaccinated workers.
"They're being fired for using me as a spokesperson," Health Freedom for Humanity (HFFH) President Jeff Witzeman, who was granted limited power of attorney to represent the six employees, told The Epoch Times.
"We're going to create a wrongful termination lawsuit for everyone that they fire. They've already fired four. If they fire all six, then all six of those are going to be together suing Trader Joe's for wrongful termination."
The affidavits make a "demand for correction and investigation by the State of California," Witzeman said, and they cite alleged violations of constitutional laws, including the Fourth Amendment's right to privacy, and other civil and penal codes including the Americans with Disabilities Act and Civil Rights Act of 1964.
The documents state: "By denying employment to an employee who is not wearing a mask, has not received the Emergency Use Authorized COVID shot, or refused Emergency Use Authorized PCR testing for either medical or religious reasons, you are in violation of at least eight federal and seven state laws."
It also states: "No claim of an 'emergency' or 'executive orders' or 'health orders' or 'city ordinances' excuses you from violating the laws set forth in this notice."
The affidavits were sent to U.S. Attorney General Merrick Garland, California Attorney General Rob Bonta, and Trader Joe's registered agent, Paracorp Inc., by certified mail on Aug. 2. Copies were also sent to Trader Joe's executives, including CEO Dan Bane, President of Stores Jon Basalone and Customer Relations/Communications Director Nicole High, Witzeman said.- READ MORE