The Washington Post Rips Biden Over Border Crisis, Says Failure Could Cost Democrats Big In 2022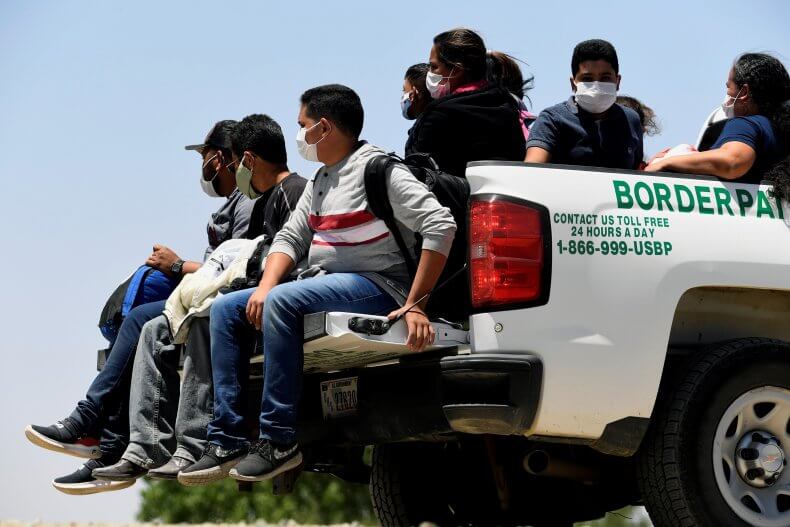 The Washington Post slammed the Biden administration on Sunday for its handling of the ongoing immigration crisis on the U.S. southern border, pointing out that the admin has not put together a detailed plan to stifle the flood of illegal immigration.
The Post claims President Joe Biden and Vice President Kamala Harris, who is leading the Biden administration's response to the border crisis, are right to focus on the sorry state of the Central American countries that many immigrants are leaving behind. The outlet says that despite the administration's rhetoric, however, very little concrete action has been taken.
"In its apparent desperation to fashion an immigration strategy that will impose order on increasingly out-of-control migration, the Biden administration has unleashed a torrent of words and goals untethered to specific policies and timetables," begins the Post piece, written by the Post's editorial board. "To date, on immigration, officials have effectively reversed and rolled back some of the Trump administration's most pernicious policies, but without a clear road map to address the immediate crisis — a decades-high surge in illegal border-crossing — or the long-term challenge driving migration: dysfunction, disorder and decay in Central America."
In July, Harris laid out a five point plan to address "the root causes of migration from El Salvador, Guatemala, and Honduras" that focused on combating economic insecurity, corruption, crime, human rights violations, and other widespread and systemic issues in those countries. – READ MORE