The U.S. Is Organizing A $5 Million Gun Sale To Mexican Forces Accused Of Murder And Kidnapping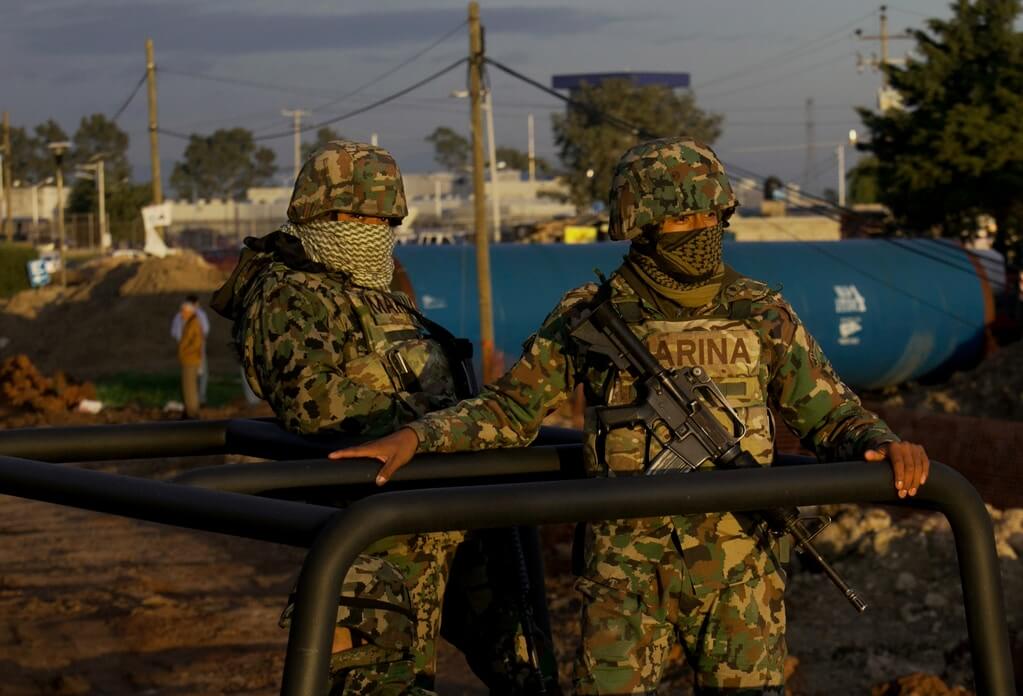 THE BIDEN ADMINISTRATION is pressing forward with the sale of millions of dollars in weapons to specialized elements of the Mexican military despite growing concern from lawmakers over the recipients' abhorrent human rights records.
If completed, Sig Sauer, a New Hampshire-based company, would sell more than $5 million worth of assault rifles and suppressors to Mexico's navy and marines. Long considered by U.S. officials to be Washington's most trustworthy ally in the war on drugs, the Mexican navy, particularly its elite marine special operations teams, has been linked to a string of kidnappings and extrajudicial killings in recent years.
Announced in July, the State Department's approval of the sale came just months after 30 Mexican marines were arrested for orchestrating a wave of disappearances and murders in a case that has drawn international attention and condemnation. The U.S. government takes human rights into consideration in all cases involving the approval of gun sales to foreign security forces, the State Department said in an email to The Intercept. The department refused to say how those standards were applied in Sig Sauer's sale to the Mexican navy specifically. Sig Sauer did not respond to a request for comment.
The weapons deal is a touchpoint in a wider set of concerns raised by Democratic lawmakers in recent months surrounding oversight of the multimillion-dollar flow of U.S.-made guns to the Mexican military as the two countries embark on what both have described as a new era of security cooperation. "We have a number of substantive concerns with these transfers based on recent reporting and credible documentation of abuses," a Democratic aide on the House Foreign Affairs Committee told The Intercept. "We are currently engaged with the State Department on such concerns."- READ MORE