The Proterra Scandal Deepens: Kamala Harris, Pete Buttigieg Team up to Promote Electric Bus Company Mired in Jennifer Granholm Connections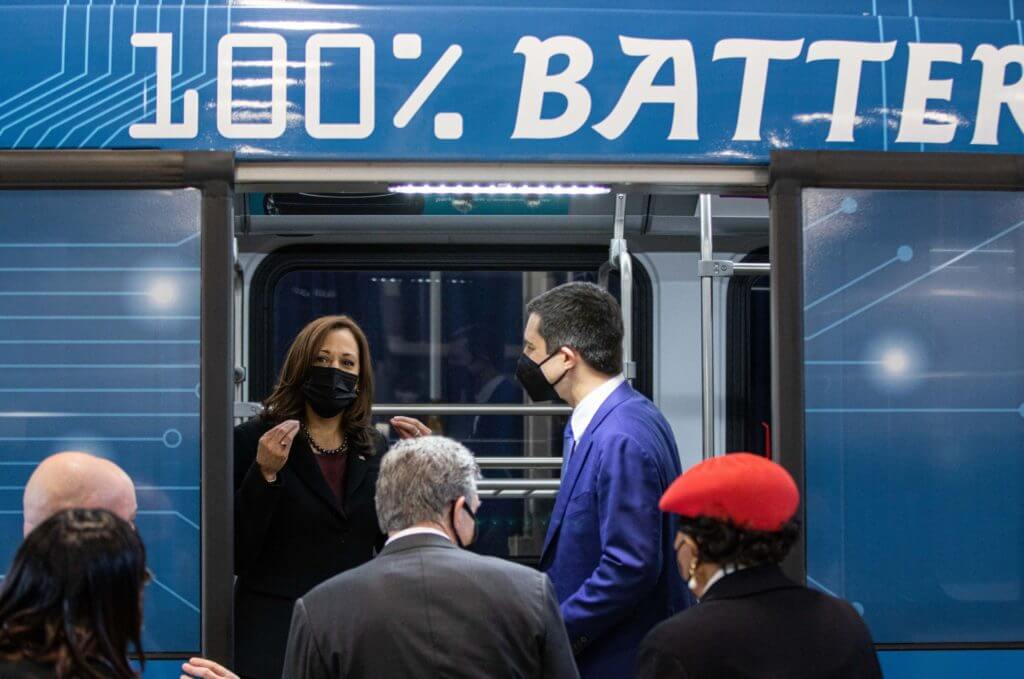 Vice President Kamala Harris and Transportation Secretary Pete Buttigieg joined forces on Thursday to promote Proterra, a Burlingame, California-based electric bus company that Energy Secretary Jennifer Granholm previously sat on the board of and held stock in, which garnered her $1.6 million when she finally divested them 157 days after her nomination.
This happened during an event at Charlotte Area Transit System in Charlotte, North Carolina that was meant to tout the "marquee legislation" in President Joe Biden's legislative agenda — the infrastructure bill and the reconciliation package — from two of Biden's highest-profile cabinet members.
While at the event, not only were the Proterra busses used as a backdrop but for their event, but Harris even sat in the driver's seat and honked the horn with Buttigieg in the back and sang, "The wheels on the bus go round and round," which an NBC-affiliated television station, WYFF, caught on camera. A pool reporter with the vice president reported Harris called the busses "very user-friendly" and was amazed over how quick the breaks work on the busses.
Kamala Harris, singing: "The wheels on the bus go round and round" pic.twitter.com/QPHfAXPbby

— RNC Research (@RNCResearch) December 2, 2021
However, this is not the first time Proterra or Proterra related products have been on the center stage during an event with officials from the Biden administration. Granholm — who oversees moving the country toward an electric vehicle transportation system and enjoys newfound powers after the passage of the infrastructure package — along with the administration has been criticized for promoting Proterra in their official capacities. – READ MORE