Sharp Rise in Job Postings Stipulating Vaccine Requirements: Report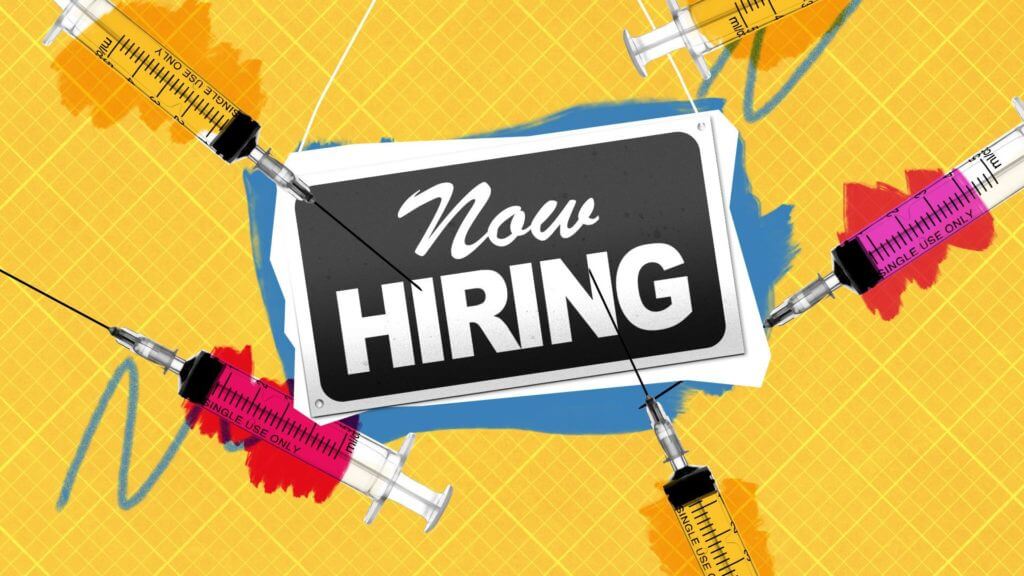 The number of job openings posted on the Indeed hiring platform stipulating COVID-19 vaccines as a condition of employment has risen sharply in recent weeks, including popping up in sectors with little interpersonal contact, according to the company's research arm.
The share of job postings per million explicitly mentioning COVID-19 vaccine requirements rose 34 percent in the week ending Aug. 7, compared to the same period a month earlier, according to an analytical note by AnnElizabeth Konkel, an economist at Indeed Hiring Lab, the research and insights division of the Indeed job site.
In line with the same trend, the share of job postings broadly requiring vaccines but not specifically mentioning COVID-19, the disease caused by the CCP virus, surged by an over-the-month 90 percent.
"Employers are well aware that COVID-19, the fear of it and restrictions against it, dampen economic activity and some are not only encouraging vaccination among employees, but are now requiring it," Konkel wrote.
Vaccination requirements are emerging in sectors that in the past didn't typically require employees to be inoculated, such as software development and marketing, according to the note. For example, the share of software development postings requiring vaccinations rose by more than 10,000 percent between February and July of this year—to 437.9 job postings per million from 3.5 job postings per million.
"It's a similar story for other sectors like accounting, retail, and marketing that don't normally require vaccination but are now starting to," Konkel wrote. – READ MORE