Sen. Collins: 'Bipartisan' Infrastructure Bill May Have Support of at Least 10 GOP Senators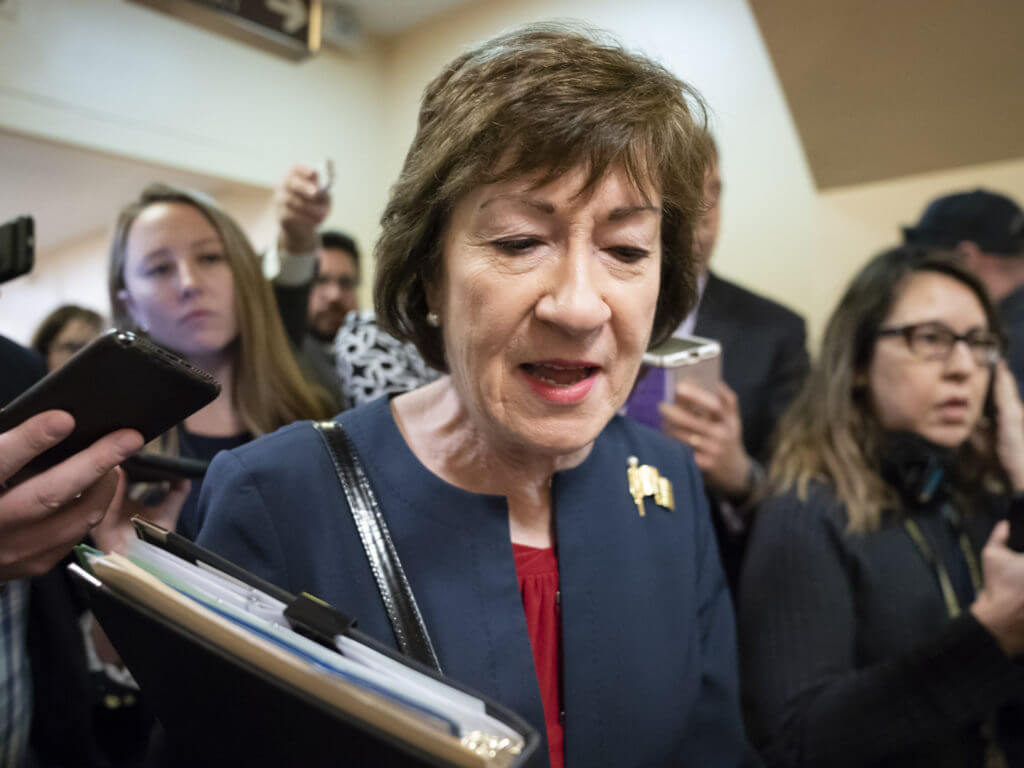 Sen. Susan Collins (R-Maine) said on Aug. 1 that she believes the $1 trillion infrastructure bill backed by the White House has the support of at least 10 Republican senators, suggesting the measure will clear the 60-vote filibuster.
Collins, in a comment on CNN's "State of the Union," said the legislation has enough backing to pass in the chamber this week.
"I think we will be able to lay down the bill later today and begin perhaps consideration of some amendments," Collins said. "My hope is that we'll finish the bill by the end of the week."
For weeks, some Republican and Democrat senators have negotiated over the legislation after President Joe Biden publicly backed the measure, which includes funding for new bridges, roads, public transportation, water pipes, and broadband Internet.
Senators voted 66-28 to advance the bill last week, although the final legislative text hasn't yet been released. On Aug. 1, Collins said that some parts of the text were shared with senators in recent days.
"This bill is good for America," Collins remarked. "Every senator can look at bridges and roads and need for more broadband, waterways in their state, seaports, and airports, and see the benefits, the very concrete benefits—no pun intended—of this legislation." – READ MORE