Secretary of Education Can't Say Parents Are "Primary Stakeholder" in Their Children's Education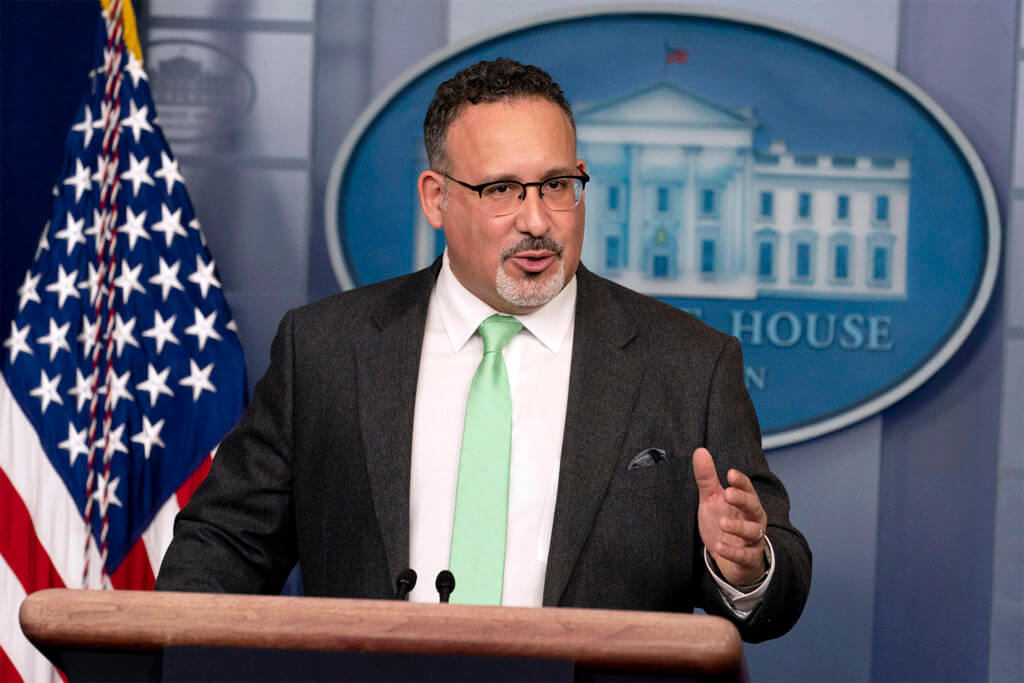 Biden's picks for certain positions in his administration would be laughable if they didn't so completely align with his progressive, Marxist agenda.
For example, Education Secretary Miguel Cardona. On Thursday, Cardona testified in front of the Senate Health, Education, Labor and Pensions Committee regarding schools reopening.
When asked the simple question of whether he thought that parents should be the "primary stakeholder" in their children's education, Cardona said, "I believe parents are important stakeholders…"
So…No. The answer is no, he does not believe that parents are the primary stakeholders in their own children's education.
As for vaccine and mask mandates in the schools, Cardona supports both. However, he said, "I believe the decision about mandating should be at the state and local level, and I support the efforts being made to promote vaccines and require them in places where spread is high." – READ MORE