Report: Taliban Captured 2,000 US Armored Vehicles, 40 Aircraft, and Machine Guns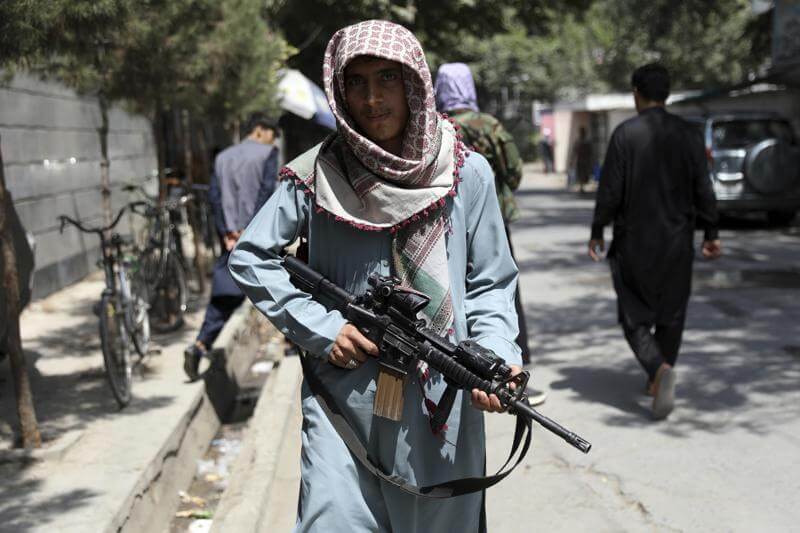 President Joe Biden created a humanitarian disaster by abruptly withdrawing U.S. forces from Afghanistan earlier this month — but the worst of it will come from what was left behind.
According to Reuters, officials estimate that the Taliban is now equipped with a war chest that includes advanced weapons, intelligence-gathering apparatus and as many as 40 aircraft and more than 2,000 armored vehicles — all courtesy of the U.S.A.
"We have already seen Taliban fighters armed with U.S.-made weapons they seized from the Afghan forces," Republican Rep. Michael McCaul of Texas, who serves on the House Foreign Affairs Committee, told the news outlet.
"This poses a significant threat to the United States and our allies," the top Republican on the committee said.
"Everything that hasn't been destroyed is the Taliban's now," an anonymous U.S. official reportedly said.
Prior to the announced withdrawal of American forces that Biden hastily moved up to Aug. 31, the U.S. had provided the Afghan military with $28 billion worth of instruments of war between 2002 and 2017.
During the two decades at war, American taxpayers purchased more than 200 aircraft, 162,000 pieces of communications apparatus and a whopping 600,000 guns — including machine guns and M16 rifles — for Afghanistan's military forces. – READ MORE