Report: Mitch McConnell Likely to Vote for So-Called 'Infrastructure' Bill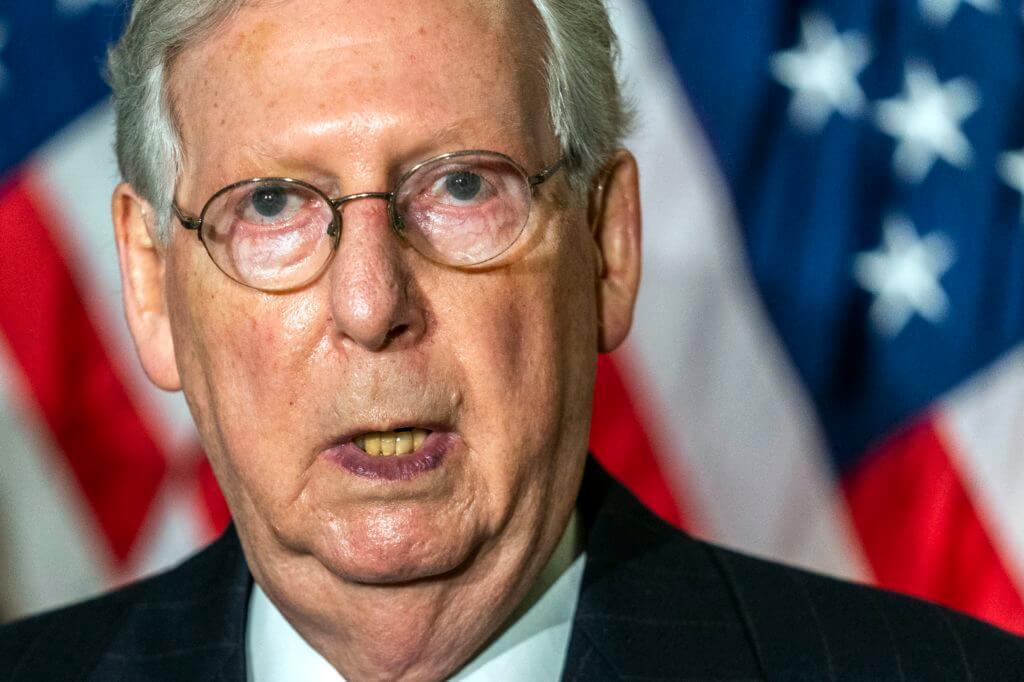 Senate Minority Leader Mitch McConnell's (R-KY) comments Tuesday indicate he would likely back the $1.2 trillion so-called infrastructure bill, according to a Washington Post reporter.
McConnell said Tuesday that he would encourage his Republican colleagues to oppose Senate Majority Leader Chuck Schumer's (D-NY) efforts to end the amendment debate Tuesday on the $1.2 trillion infrastructure bill.
"Slow and steady wins the race," McConnell said.
Ending debate on amendments would allow for the Senate to file cloture on the bipartisan infrastructure bill, putting it dangerously close to a full vote on the Senate floor.
The leading Senate Republican signaled that he would likely vote to pass the infrastructure bill.
"I'm in favor of trying to get an outcome," McConnell said.
Washington Post reporter Paul Kane said that this is McConnell "saying he wants to vote yes for this [infrastructure] deal."- READ MORE