Report: Fauci confides he wears mask only with people he doesn't trust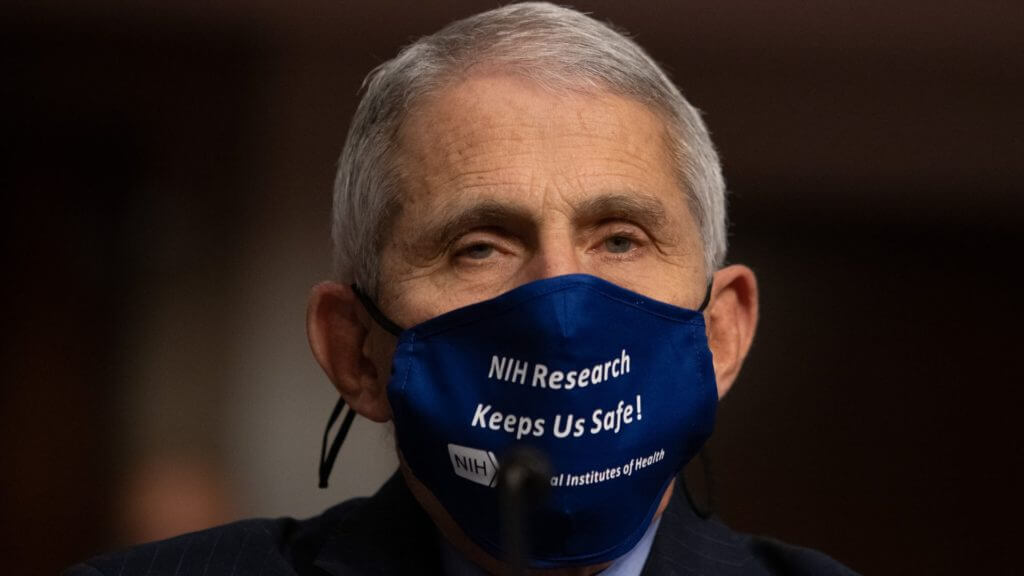 Dr. Anthony Fauci says his view of wearing a mask in public has evolved with "the science" since he declared on "60 Minutes" early in the pandemic that people shouldn't go around town wearing them.
But judging by his actions, his latest assessment of "the science" appears to be that people need to wear a mask only around those they don't trust.
Politico, citing Washington Post writer and author Sally Quinn, reported Fauci was at a book party last Tuesday night for Jonathan Karl where the White House coronavirus adviser was taking his mask off and on depending on whom he was around.
Quinn, who was married to famed Post editor Ben Bradlee until his death, has known Fauci since he was a young NIH doctor. She asked him why he holding his mask at the party, where guests had to show proof of vaccination.
"I said, 'You seem pretty ambivalent about your mask' because no one else was wearing one," Quinn told Politico's Playbook.
"He said, 'I just decided that if anyone came up that I didn't know, I would put my mask on.'"
Quinn said there were "paparazzi" around Fauci trying to catch him without a mask on.
"He was being safe," Quinn said in Fauci's defense.
"He knew everyone was vaccinated. If it was someone we knew, he would trust them, and if it was somebody else, he didn't."- READ MORE