Pipeline Leak Off the Coast of Huntington Beach Dumps 126,000 Gallons of Oil into Pacific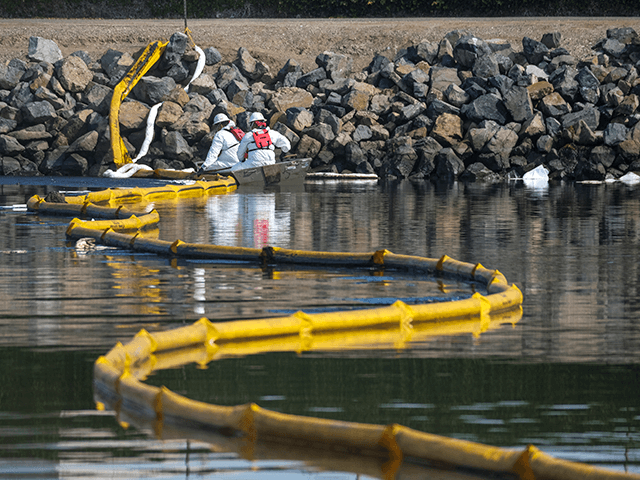 An oil pipeline leak off of the coast of Huntington Beach and Newport Beach in California has dumped 126,000 gallons of crude oil into the Pacific Ocean.
The Coast Guard was alerted to the leakage around 9:15 a.m. on October 2, according to the LA Times.
The scene of the pipeline leak is an offshore oil platform referred to as Elly and is located 8.5 miles off the shore of Long Beach and is under the control of Beta Operating Company, according to the Associated Press.
"The spill has significantly affected Huntington beach, with substantial ecological impacts occurring at the beach and at the Huntington Beach Wetlands," Huntington officials wrote in a statement.
"Currently, the oil slick plume measures an estimated 5.8 nautical miles long and runs from the Huntington Beach Pier down into Newport Beach," Huntington officials wrote in a statement. "Given the oil spill impacts, the decision was made by both the City and the State to close the ocean from the Pier all the way down to the Santa Ana River jetty." – READ MORE